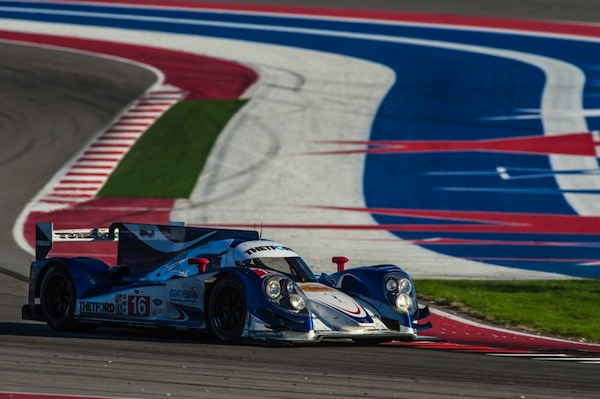 With the American Le Mans Series circus hitting the Circuit of the Americas we took to to Twitter to find out what people were saying…
First up, the news

#IMSA Announces 2014 TUDOR United SportsCar Championship Schedule -> http://t.co/YM0tE0eAbX

— ALMS Racing (@almsnotes) September 20, 2013
Bit slow. Retired 17 laps from the end. Needs more development.
Check out the new @DeltaWingRace coupe. Cool! #ALMS #COTA pic.twitter.com/vmKPPfZh6H

— ALMS Racing (@almsnotes) September 17, 2013
IMSA, ACO Announce DP, LM P2 Cars Eligible Through 2016: Subtitle: TUDOR … http://t.co/QvlUDc6DVu #alms #lemans

— Motorsport (@motor_racing) September 23, 2013
Not bad at all. If it was V8 or Silverstone counting they would have put a 1 in front just for good measure
First International Sports Car Weekend draws 33,591 to @CircuitAmericas! #COTAALMS #COTAWEC

— Circuit of Americas (@circuitamericas) September 22, 2013
The racing is tough and sometimes you have to get a point across
On track communications @almsnotes #COTAALMS BR http://t.co/sFzwkRBgRO pic.twitter.com/w6vVrmvIhs

— Level 5 Motorsports (@Level5Racing) September 18, 2013
The calm before the storm
Very cool! RT @TommyMilner: In the car before the recon lap #COTAALMS @CorvetteRacing pic.twitter.com/aynLUSKhCb

— ALMS Racing (@almsnotes) September 21, 2013
And the storm! COTA certainly has nicely designed run off areas!
Cool shot of the start! #COTAALMS @almsnotes pic.twitter.com/KvLVzwtjfD

— Level 5 Motorsports (@Level5Racing) September 21, 2013
The Muscle Milk car is simply unbeatable this year…though the competition is a bit light on
7 wins in a row in LMP1 in a single season for @MuscleMilkRace is a new ALMS record, not even mighty Audi has done this before! #makeitnine

— Steve Eriksen (@eriksen_steve) September 22, 2013
Though we must say it was a welcome result for Corvette
"@janmagnussen: The #KingOfSpain celebrates @circuitamericas #COTAALMS pic.twitter.com/Kt9624Ym7l"#corvette #corvetteracing #racing

— Kei Josephson (@Zo6kei) September 22, 2013
Though, sadly after announcing Porsche backing for 2013 USCC, CORE had a shocker. The GT retired and this in PC
.@COREAutosport PC Car Flunks Tech, Loses Points: http://t.co/a1o4ex2zTu @ALMSNotes @CircuitAmericas

— Sportscar365 (@sportscar365) September 22, 2013
Interesting…
Very interesting paddock/pit setup this weekend. There's a pit wall w/ ALMS equipment and WEC cars in garages behind. pic.twitter.com/CC2qN6p9JF

— John Dagys (@johndagys) September 18, 2013
And one of the rare times the minnow triumphed.
Tom Chilton talks ALMS and that Laguna Seca win http://t.co/3Ha8AoYw7f pic.twitter.com/B7hlPXWn68

— Sam Tickell (@RacerViews) September 20, 2013
—-
By Sam Tickell, September 2013
RacerViews was established in 2011 and with the aim of delivering a new web experience to motorsport fans. We bring exclusive interviews and photos from motorsports finest drivers of yesterday, today and tomorrow. Our team has over 30 years of experience in the motorsport field. With a heavy presence on Facebook, Twitter and iTunes where we have over 2800 followers, our mission to bring exclusive content is in safe hands. We have partnered with motorsport teams like Stig Richards Motorsport, One of a Kind Motorsport, Dark Horse Racing and MRT Performance in order to give you the best exclusive motorsport coverage.
We are always looking for new people to join our team. If you are a motorsports photographer or journalist looking for additional exposure or a great place to learn your trade, contact us