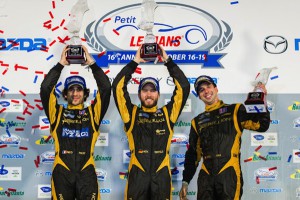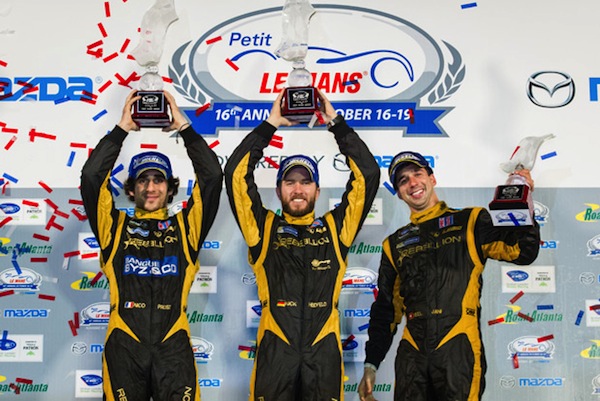 2013 will go down as a historic year in motorsport as the landscape of American sportscar changes.  After 14 years of competition, the American Le Mans Series will join with the Rolex Grand Am to make the Tudor United Sports Car Championship.
The final race was, appropriately enough the same as the first – Petit Le Mans.  It was taken out by a European interloper – Rebellion Racing with their Lola Toyota package.
The guys at the ALMS were kind enough to release the final checkered flag of the last race – a special moment.  So on this, the last day of the 2013 year, we look back on that emotional race and the checkered flag moment.
httpvh://youtu.be/jPMuUUYsu6Q
httpvh://youtu.be/9mXJw56h6Dk
RacerViews was established in 2011 and with the aim of delivering a new web experience to motorsport fans. We bring exclusive interviews and photos from motorsports finest drivers of yesterday, today and tomorrow. Our team has over 30 years of experience in the motorsport field. With a heavy presence on Facebook, Twitter and iTunes where we have over 2800 followers, our mission to bring exclusive content is in safe hands. We have partnered with motorsport teams like Stig Richards Motorsport, One of a Kind Motorsport, Dark Horse Racing and MRT Performance in order to give you the best exclusive motorsport coverage.
We are always looking for new people to join our team. If you are a motorsports photographer or journalist looking for additional exposure or a great place to learn your trade, contact us