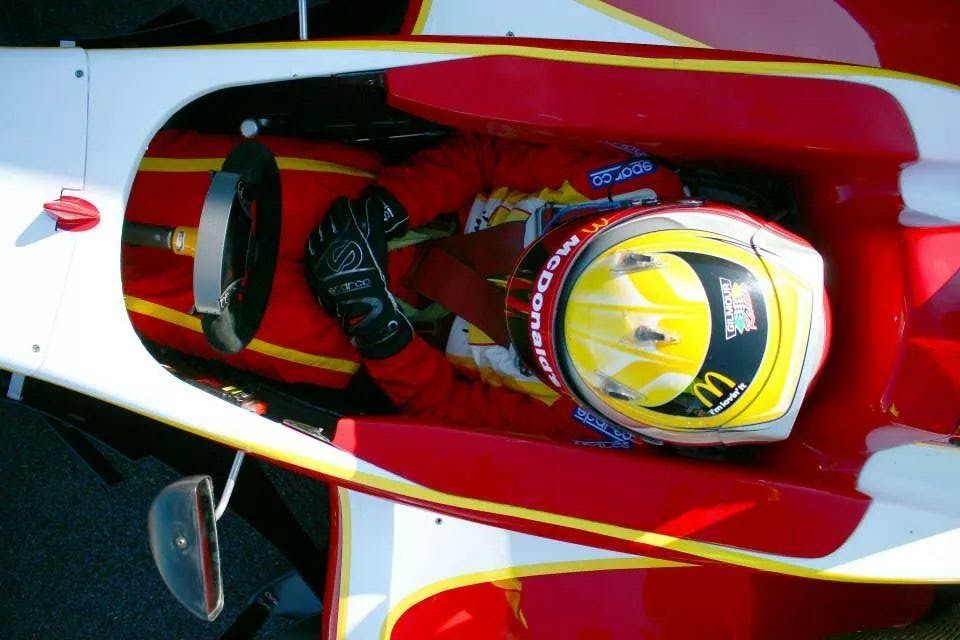 In this interview would catch up with Formula 3 Australia driver Ben Gersekowski after the third round of the championship which held at Bathurst couple of weeks ago.
Ben took a couple of podiums at that round which was a good result after stuffing the car in the wall in the first practice session. However his pace that he has found in 2014 didn't desert him as he battled for the lead, losing out on the final race by fractions of a second.
That weekend came after a brilliant round at Sandown Raceway where he took his maidan wins of the series. The McDonald's backed driver qualified second but would go on to take all three race wins of the weekend. He would battle Simon Hodge and John Magro as the three would rarely be separated by more than a couple of seconds throughout the three races.
This has left him leading the championship after three rounds. This is now travels to Darwin for the Sky City Triple Crown support race on June 20-22.
Apologies for the sound quality of this interview as we had some difficulty with the recording.
Download this episode (right click and save)
Click here to subscribe to RacerViews iTunes channel
By Sam Tickell,  April 2014
Photos by Nathan Wong/Speedshots Photography
RacerViews was established in 2011 and with the aim of delivering a new web experience to motorsport fans. We bring exclusive interviews and photos from motorsports finest drivers of yesterday, today and tomorrow. Our team has over 30 years of experience in the motorsport field. With a heavy presence on Facebook,Twitter and iTunes where we have over 3000 followers, our mission to bring exclusive content is in safe hands. Additionally we have over 1 million views on our G+ page. We have partnered with motorsport teams like Stig Richards Motorsport, One of a Kind Motorsport, Dark Horse Racing and MRT Performance in order to give you the best exclusive motorsport coverage.We are always looking for new people to join our team. If you are a motorsports photographer or journalist looking for additional exposure or a great place to learn your trade, contact us