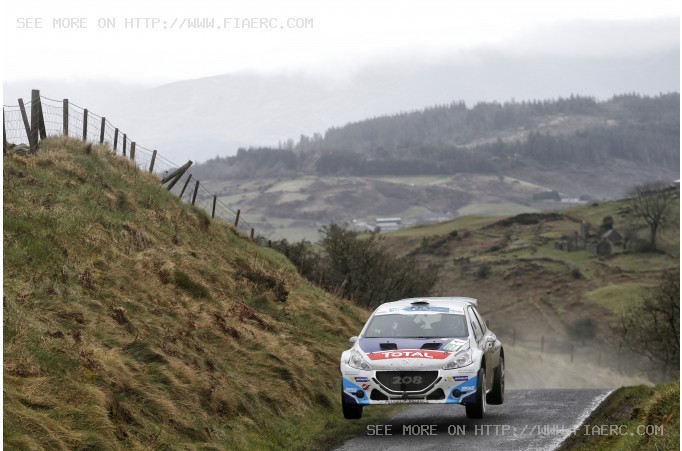 The third round of the FIA European Rally Championship was a thrilling affair with the lead rarely over a second between Craig Breen and Robert Barrable. It ended up being Irish glory for one and tears for the other…
ERC
Craig Breen has achieved a childhood ambition by winning the Discover Northern Ireland Circuit of Ireland Rally – and in doing so, the Peugeot Rally Academy driver has taken the lead of the 2015 FIA European Rally Championship.
Co-driven by Scott Martin, the 25-year old Irishman drove brilliantly to keep himself in contention, as his 208 T16 suffered a mysterious and intermittent problem with the turbo pressure pop-off system for three quarters of the event. Fearing the car would lose power at any moment, Breen had to drive flat-out when things were going well, to compensate the time he'd lose when the boost was lost. Despite this, Breen swapped the lead with Robert Barrable – but the Ford Fiesta R5 driver crashed out of the lead three stages from the end.
"I've waited all my life for this moment – winning the Circuit of Ireland means more than anything else in the world to me. To put my name on the same trophy as my hero Frank Meagher is something really special. We had an overshoot and stalled twice on the last stage. I thought I'd blown it, but Scott kept my head together. I have nothing left in my body."

Craig Breen
Having not rallied since last October, Barrable set the fastest time on the Qualifying Stage and took that form into the rally itself. The lead swapped four times in five stages, as little as 0.5s separated Barrable and Breen at one stage. Barrable led by 1.1s going into SS16, but skidded over a bank on a slippery left hand corner and out of the event.
Kajetan Kajetanowicz impressed on his first visit to Northern Ireland. Describing the Tarmac stages as some of the best he'd ever driven on, the Pole had a number of close moments as he pushed his LOTOS Rally Team Fiesta R5 to the limit. He chased Breen hard for victory, finishing just 6.4s behind in second place after Breen lost time with a spin on the penultimate stage. Kajetanowicz earned 7000 Euros in prize money for his efforts.
"I think you know! It was a really hard rally with very demanding stages. Like I said before we can compare them to a few Polish stages but they are amazing. I am sure it was the best Tarmac rally in my life. The second stage for sure was best Tarmac stage in my life with many jumps, bumpy and slippery in some parts with many surprises. I am really happy and I want to come back here. I said before the rally that my sister lives here and it's my first time here so we want to come back here and we will be faster."

Kajetan Kajetanowicz
The Moffett brothers, Josh and Sam, enjoyed a close battle throughout in their identical Ford Fiesta RRCs. It was sibling rivalry in the extreme, as they pushed hard over the Northern Ireland stages – which compared to the wet and muddy first day, were dry but just as slippery on day two. Just 41.8s separated them at the finish, with Josh claiming the final podium position.
Charles Martin came to Northern Ireland to gain experience, and on his first ERC outing in his Peugeot Rally Academy 208 T16, he achieved everything and more by finishing fifth.
Alexey Lukyanuk didn't expect to finish in the points after his Fiesta R5 broke a driveshaft under braking on SS2. But after an excellent run on his first ERC Tarmac rally, which saw his pace increase to under one second per kilometre slower than the pacesetters, he moves up to third in the ERC drivers' standings after finishing sixth.
Tommy Doyle finished seventh in his ŠKODA, followed by the similar Fabia S2000 of Jaromír Tarabus, who survived a trip into a ditch. Behind the ERC Junior-winning Emil Bergkvist (see below) Raul Jeets has a local farmer to thank for finishing 10th, after he opened a gate to let him out of a field he'd put his MM-Motorsport Fiesta R5 into on SS12.
Euan Thorburn was seventh in his Fiesta S2000, when broken power steering put him out after SS15, while Jonny Greer retired his Citroën DS3 R5 at the end of the final stage after a fire in the engine bay. He has been sixth at the time.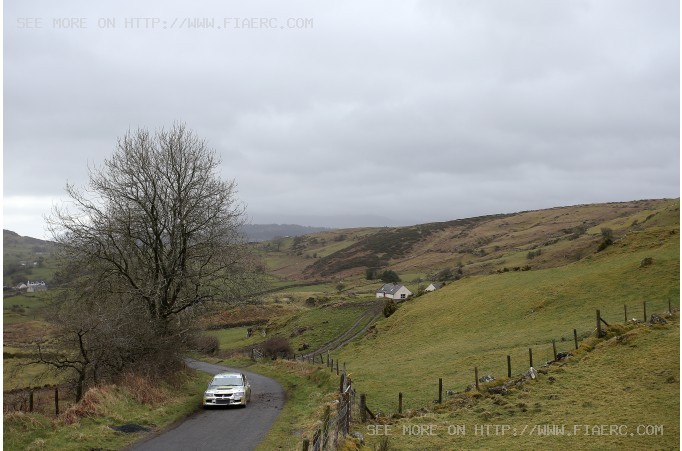 ERC2
On his first Circuit of Ireland, Krisztián Hideg dominated the NR4 category, winning ERC2 by 23.9s in his Mitsubishi Lancer Evolution IX.
The Hungarian driver finished the event with no brakes, but managed to get the car back to Belfast for the finish in 13th overall. Vojtěch Štajf suffered brake problems on the longest stage in his Subaru Duck Czech National Team Impreza WRX STI, but second in Northern Ireland gives him the lead in the drivers' points table.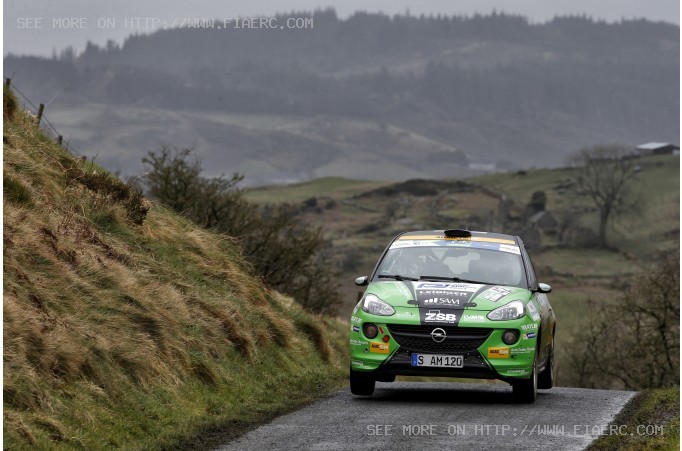 ERC Junior
The ADAC Opel Rallye Junior Team scored a fantastic 1-2 in ERC Junior, with Emil Bergkvist scoring his second victory of the season in his Adam R2.
He was put under pressure on day two by a charging team-mate, Marijan Griebel, who closed the gap to just 0.2s by the finish. Such was the pace of the Opel drivers, that they finished ninth and 10th overall.
Chris Ingram finished third in his Peugeot UK 208 and was rightly delighted to finish on the podium, having crashed out of all three of his previous rallies in Northern Ireland. Sports Racing Technologies team-mates Vasily Gryazin and Ralfs Sirmacis finished fourth and fifth in their 208s. Gryazin had to deal with steering problems on SS10 and a broken engine mount on SS12, which made gear selection awkward, while Sirmacis visited a field on SS11.
—
Photos and words courtesy of FIA ERC PR