An exclusive audio interview with Cody is in this article!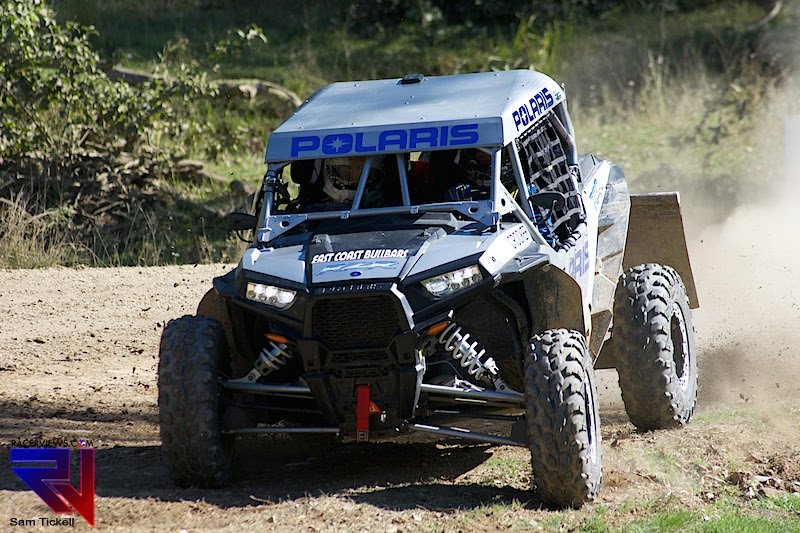 Cody Crocker is one of Australia's rallying legends.  Three times an Australian Rally Champion and four times Asia Pacific Rally Champion.  For a decade Crocker and Subaru were inseparable in Australia. He took the mantle after the tragic death of Possum Bourne and he carried the mantle well. You associated Crocker and Subaru with each other and you knew that they would be at the top of the time tables.
But when Subaru withdrew from rallying in Australia as a factory outfit, the legendary partnership came to an end. Rallying in Australia suddenly was without professional factory backed outfits and professional drivers went elsewhere.
http://gty.im/90349730
It was a tremendous shame but it was part of the natural progression of rallying – how the sport was changing and how there was little left for manufacturers in Australia coping with the global financial crisis and picking up the few crumbs left after V8 Supercars had been through.
But you cannot keep a good driver down and Crocker would find his way back. After competing with in Group N for so long – what would the future be? Would it be to continue on the Australian Rally Championship path and move to a 2WD car – or find the funds to continue in the Asia Pacific Rally Championship?
The answer would come with the advent of the Side by Side (SxS) Challenge – a category of the ARC that would be used for Polaris and Cam Am machines.
As we find out, Crocker wants to rally and will find the way to do it – and this was the option that got him back on the stages.
http://gty.im/76064564
He has had massive success, taking the 2012, 2013 and 2014 titles and is now well on his way to taking the 2015 title as well. He has the competition in the way of former WRC runner, Michael Guest.
Crocker competes with the Polaris, a car that can be rallied on a fraction of the budget of a traditional rally car and while they are not as quick as a G2 or Group N car, they are no slouches.
Plus they have the advantages of of being able to run in other off-road events, Crocker competing on the Finke desert race before the International Rally of Queensland.
It is this spirit of competition that keeps Crokcer going – and this is something we find out in our interview.
Download this episode (right click and save)
Click here to subscribe to RacerViews iTunes channel
http://gty.im/1035712
And while we may not have expected the likes of Crocker and Guest to be competing in these vehicles, it keeps them in the sport, competing and showing the crowds the limits of driving.
While it means that his run of 24 wins in the APRC won't be touched, he can continue to make and break records in the Australian Rally Championship – and allow his competitive streak to continue.
By the numbers:
3 Australian Rally Championship outright titles
3 Side by Side Australian Rally Championship titles
4 Asia Pacific Rally Championship titles
24 Asia Pacific Rally Championship wins
34 Outright rally wins
—
By Sam Tickell, June 2015
RacerViews was established in 2011 and with the aim of delivering a new web experience to motorsport fans. We bring you more than just the news.  Our exclusive interview and galleries brings you the views from the track, from the racers. Our extensive race review collection allows you to keep up with the action from around the world. Our team of passionate pros have decades of experience in the motorsport field. Our social media presence on Facebook, Twitter and iTunes  bring you more, a holistic experience.  We have more than 3100 followers on Twitter and more than 1.5million views on Google Plus.  Our mission is to bring exclusive content is in safe hands. Over the time we have partnered with motorsport teams like Andreas Wirth, Stig Richards Motorsport, One of a Kind Motorsport, Dark Horse Racing and MRT Performance in order to give you the best exclusive motorsport coverage.
We are always looking for new people to join our team. If you are a motorsports photographer or journalist looking for additional exposure or a great place to learn your trade, contact us