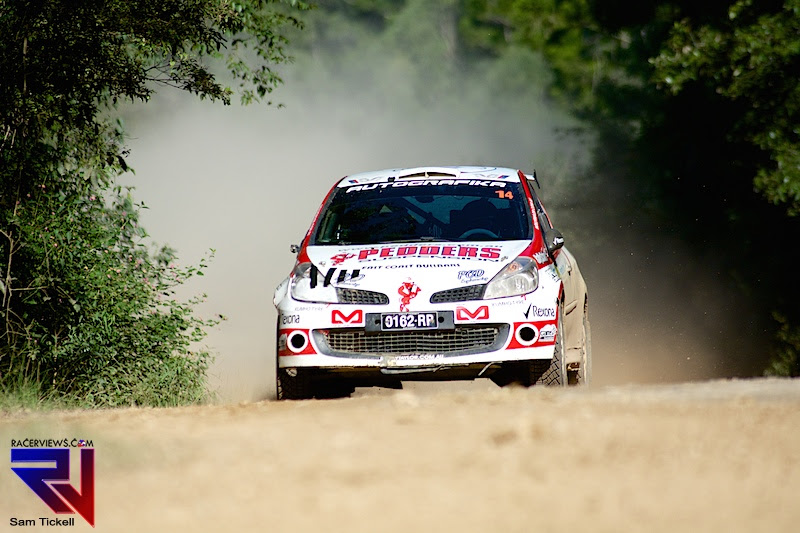 Molly Taylor endured a tough International Rally of Queensland with mechanical dramas not only costing time on stage but it meant a long service and time penalties. But she never gave up and always got back on stage – something many weren't able to do in such a tough rally, and as a result took a third in the Australian Rally Championship and limited the damage in the title race.  Eli Evans would take the win and the Championship lead from Taylor.
The problems initially came from a split hose in stage. Noe being able to repair it on the stage they had to disconnect the radiator and drive to the end of stage before they could look at a repair. Needless to say, when you're driving a rally car without cooling, you cannot go fast and a lot of time was lost.
With that, six minutes was lost and a little more was lost in service, but they made it through.
Listen to Molly discuss her rally, her Australian rallying ambitions and the inter-family rivalry with the Bates here
Download this to take with you (right click and save as) or subscribe on iTunes and never miss an interview!
They were back on the pace on Sunday with a healthy car and they were determined to rally without a problem and make it to the end. They didn't challenge the Evans brothers of Simon in the Honda and Eli's Citroen, knowing that doing so would not yield extra points, but would place them under a lot of extra strain.
After round three, Molly sits second in the Championship just eight points behind Eli and 32 points ahead of Adrian Coppin in third.
This year though sees Molly compete in Australia after competing in Europe for many years and while European dreams are still alive. She is committed to her campaign with the Pedders Rally Team and in fact is enjoying more seat time than she would have gotten if she had remained in Europe.
In fact it is one of those things at the moment – to be committed to rallying and her profession, there is never enough time…
But she loves being on stage and is a part of the record books, having been the first female to win a rally last time out at the National Capital Rally.
Importantly though, she along with Harry Bates are the next generation of Australian rally driver, and there is a rivalry, no doubt but both are rapid and should both be able to continue, we can expect many great battles for years to come.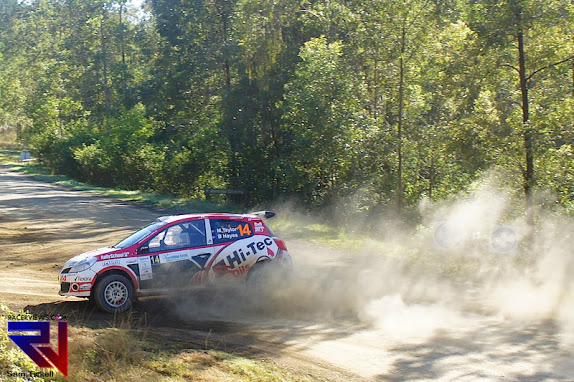 By Sam Tickell, June 2015
RacerViews was established in 2011 and with the aim of delivering a new web experience to motorsport fans. We bring you more than just the news.  Our exclusive interview and galleries brings you the views from the track, from the racers. Our extensive race review collection allows you to keep up with the action from around the world. Our team of passionate pros have decades of experience in the motorsport field. Our social media presence on Facebook, Twitter and iTunes  bring you more, a holistic experience.  We have more than 3100 followers on Twitter and more than 1.5million views on Google Plus.  Our mission is to bring exclusive content is in safe hands. Over the time we have partnered with motorsport teams like Andreas Wirth, Stig Richards Motorsport, One of a Kind Motorsport, Dark Horse Racing and MRT Performance in order to give you the best exclusive motorsport coverage.
We are always looking for new people to join our team. If you are a motorsports photographer or journalist looking for additional exposure or a great place to learn your trade, contact us