By Sam Tickell, photos supplied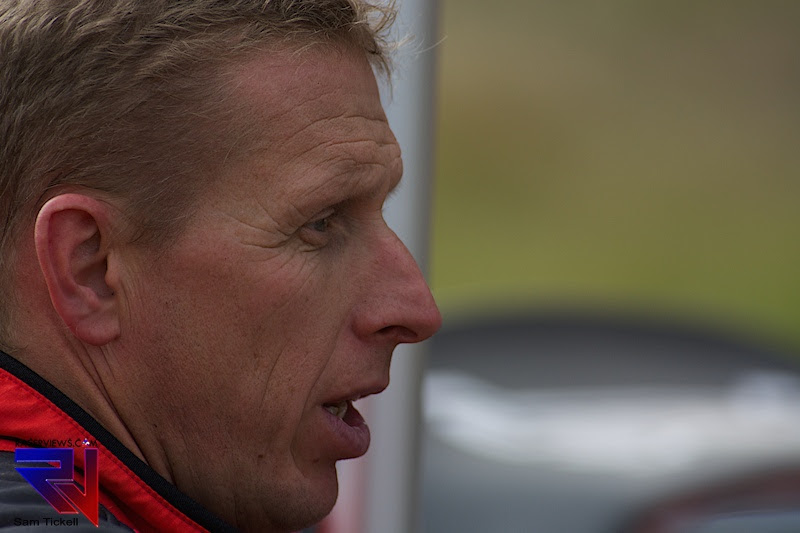 The McRae name is usually associated with the legendary and late Colin McRae but his brother Alister McRae forged his own path, reaching the top of the World Rally Championship, proving his pace, his dedication. His career has spanned decades and he is still competing and winning in the emerging markets.
Having a father like Jimmy McRae means that you get involved in the sport early in life with Alister getting involved when he was just 12 – on two wheels.  It wouldn't be long until he got into rallying and took the Shell Scholarship in the Scottish Championship at age 22 in 1992.
From there he won the British Rally Championship in 1995 and went onto the highly competitive Formula 2 in the World Rally Championship with Volkswagen.  These memories, with the privilege of time are some the best of his career.
"There are lots of memories.  Winning the British Championship at the start of my career," he said.
"In Formula 2, the memory that sticks out is winning it with VW.  We were a private team and we beat the works teams in Finland – to beat the Scandinavians in the home event – that was young Harri Rovenpera, Toni Gardemeister – these guys were coming through at the same time.  Finland sticks out."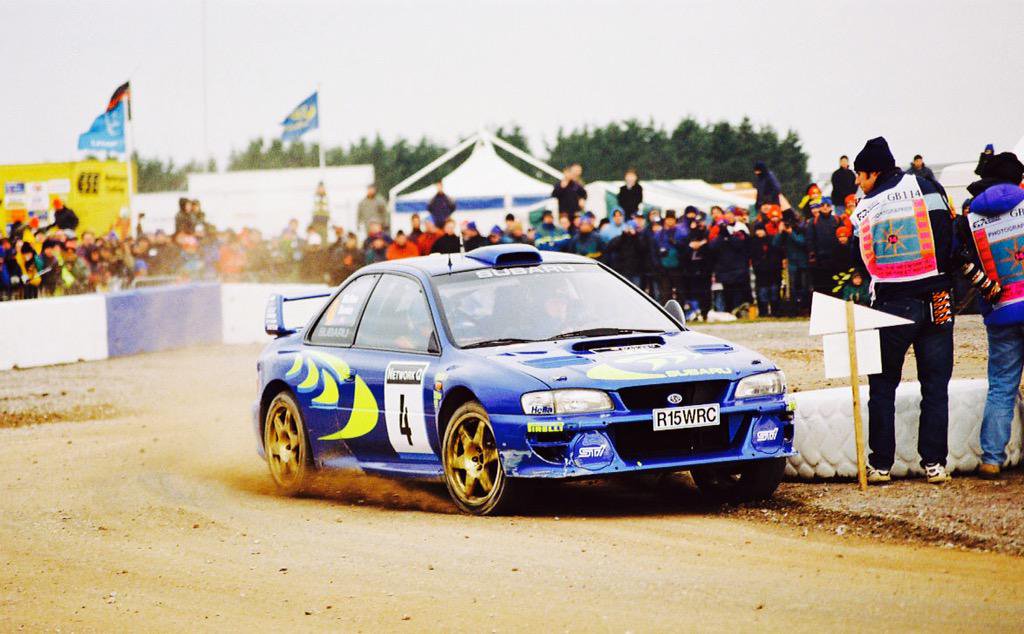 Living in the shadow of his big brother means that a lot of these achievements aren't remembered as they should be but beating the Finns in Finland shows the pace he had.
And that led to a great career in the WRC.  His debut in the WRC was infamous, rallying alongside Colin in the legendary Subaru team at the RAC Network Q Rally GB in 1998.
His pace on debut was extraordinary, shaming many more experienced pilots – pushing his brother more than many thought he would on debut.  He wouldn't make it to the finish, and would rally the 555 Subaru Impreza WRC again.
For those reasons, the memories are both good and bad.
"And as you mentioned the 1998 Rally GB, Colin and I in the same team in the Subaru, ok we didn't finish the event, we crashed but we were lying second to Richard Burns. Our first time in a WRC car we were ahead of Didier Auriol, Carlos Sainz, all these guys.  That is one that sticks out as a really good memory and also a terrible one as we didn't get to the end of the rally."
Throughout his WRC career, he would rally for Hyundai (having rallied the F2 car as well – the F2 car probably being faster and more reliable…) and Mitsubishi – rallying a total of three seasons at the top. While he would rarely get to take on his brother in equal machinery, the sibling rivalry was always there, and always extended beyond the stage.
"Of course there was always sibling rivalry – whether it was in cars or motorbikes or anything we were doing the rivalry was there.  We were both very competitive. If you are in the car, on the track or whatever, you don't think of the person as your brother – he is another competitor and you want to beat him.  That is always there."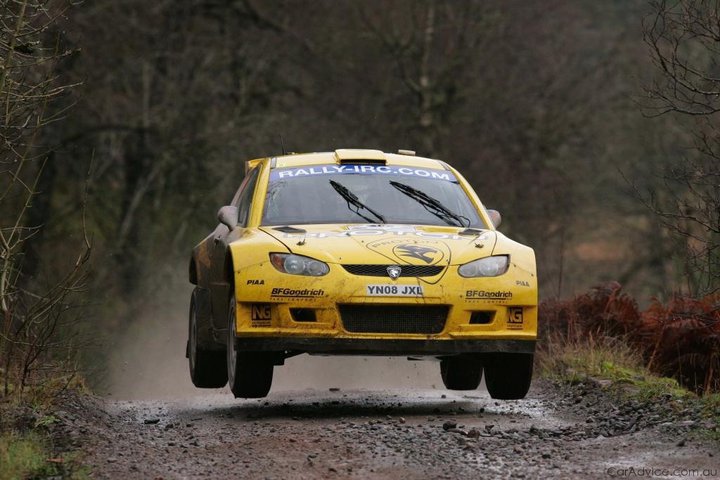 From WRC there he rallied production cars and then national and regional championships, taking on Dakar in 2009 and a little rallycross.  His most notably foray was with Proton, winning the Asia Pacific Rally Championship in 2011 – a memory that he rates as one of the best.
For now, he has stepped back from the regional and world championships but does compete in China with the BAIC-Saab D50, taking a few podiums throughout the year.
The Chinese market is emerging in the sport, and we will see a WRC round in China in 2016.  As Alister suggests, the Chinese market is well advanced and is developing further – meaning it should be an interesting addition.
"I would say, when you go to the events [in China] there are probably 100 cars at them and the top 20 are all very good cars – S2000 or even WRC Volkswagens (the Prodrive built RRC VWs driven by Chris Atkinson compete in China)."
"There are a very good class of car there now. I think the sport will build and there will be a WRC event and the manufacturers want to go there.  When that gets there, it will keep on building. Plus when there are that many people in the country, it will keep on building."
Not only that, there are a great variety of stages with a diverse country offering a diverse championship and challenging stages.
"There is a big variety of stages – they are all completely different.  The last event was on the edge of the Gobi Desert – so it was very open and very fast.  There one in Beijing – it is an asphalt event – a mixture of asphalt and concrete.  They can be very different types of rallies which is good. They can add a different element to it. They are very diverse events."
This style of competition away from the pressure and the spotlight of big manufacturer supported efforts does suit Alister – he has many other projects on the go.
"If I am honest, two years ago, it's not like I had enough of rallying but I was busy with other aspects and though 'I can't do everything.' When Proton pulled out [of the APRC], I thought maybe now was the time to step back from it."
That being said, he would like to jump in and have a go at a contemporary WRC car.
Like most of us, in awe of the progress of the rally cars, someone of his nature and competitive spirit would like to jump in one to see the differences a decade and a bit makes to a top line rally car.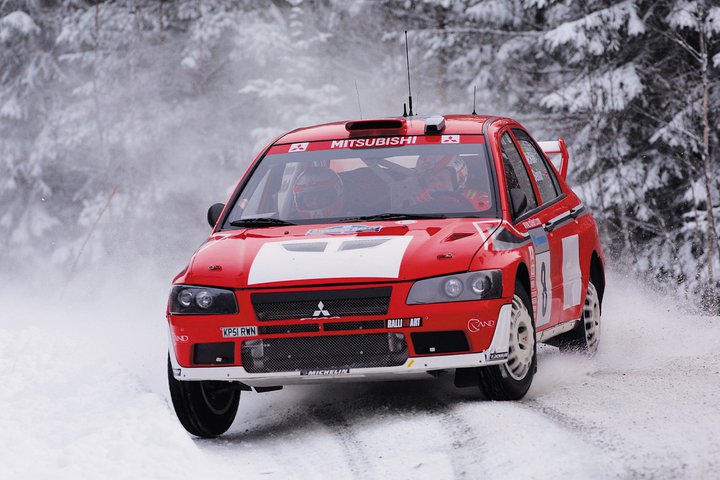 "For sure [I would like to get in a current WRC car]. Any of these cars – they move on very quickly with their performance, downforce, the way the suspension works, the way the tyres work – from when I stopped! You ask any driver and they would want to do it. As far as competing in the WRC, that has been and gone but to drive one of these cars."
"You have that bit that is always there to say you want to compete that you want to drive…You never know, I might be back in the APRC or an odd round in the WRC but I am not looking to do the full Championship apart from a domestic series."
Or flying up a mountain in an 850HP Subaru as he did in New Zealand's Race to the Sky competition.  As the video shows, he hasn't lost his spirit or pace.
"Recently the best thing when we did the Race to the Sky in Possum Borne's Subaru, 850HP – a WRC with 850HP on gravel up the side of a mountain, that definitely sticks out one to remember."
And the more we can see him rally at the front or jump into these one-off events the better.  An extraordinary driver where the name overshadowed his pace and perhaps made his competitive live harder than it may have been.
Too, he has given a lot back to the sport and look forward to seeing where the next throws a car sideways.
RacerViews was established in 2011 and with the aim of delivering a new web experience to motorsport fans. We bring you more than just the news.  Our exclusive interview and galleries brings you the views from the track, from the racers. Our extensive race review collection allows you to keep up with the action from around the world. Our team of passionate pros have decades of experience in the motorsport field. Our social media presence on Facebook, Twitter and iTunes  bring you more, a holistic experience.  We have more than 3100 followers on Twitter and more than 1.5million views on Google Plus.  Our mission is to bring exclusive content is in safe hands. Over the time we have partnered with motorsport teams likeAndreas Wirth, Stig Richards Motorsport, One of a Kind Motorsport, Dark Horse Racing and MRT Performance in order to give you the best exclusive motorsport coverage.
We are always looking for new people to join our team and we are always looking to publish stories, photos and audio in world-class publications around the world. If this interests you contact us