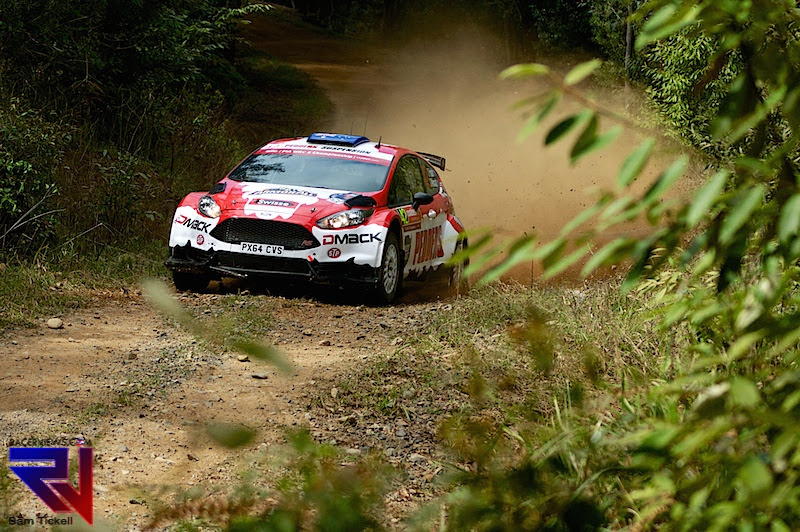 "It is a dream come true, I have been doing this for 22 years now."
The words of Scott Pedder, talking about his foray into the WRC2 Championship in 2015. It was a solid campaign too, grabbing a season best fourth on the very competitive and specialist Rally Finland. Pedder was hoping to go better in Australia but it would not go his way.
Spins and a broken turbo pipe put pay the rally where he still managed to grab a sixth in class.
Not only was it his home rally in the WRC but he was allowed to rally a special M-Sport Ford Fiesta R5 – with team boss Malcolm Wilson letting him out in the 100th M-Sport R5 Fiesta to come off the line.
Decked out in the DMACK Pedders Suspension colours, Wilson had said that he was "extremely proud of the Ford Fiesta R5. It has been one of our most successful models with considerable achievements on a global scale."
Being allowed to drive the car was something special for Pedder.
"It is an honour for Malcolm to give me his special 100th R5 car. It has done a small bit of work before I got it. It is a beautiful car. I got to drive it on Monday before the rally – it is not jus the car, it is the whole M-Sport family and to have the knowledge, the engineering that shares the same willingness to win is really good."
Rally Australia represented the final rally of the year for the 2014 Australian Rally Champion. He stepped up from the Renault Clio R2 to the R5 Fiesta.
It was a step from two wheel drive to four wheel drive, a larger car, far more power, far more cornering grip – added to the fact he hasn't rallied on the European roads before.
Adjusting to the changes was never going to be done in an instant.
"It was a pretty massive jump (from the R2 Renault Clio to the R5 M-Sport Fiesta). I have driven a lot Evos and things across the years but this thing is the fastest and best car that I have driven in my life by a considerable margin."
"It did take some time to get used to but I did get used to it."
As he pointed out, a 50km test on roads he was used to before Rally Australia taught him a lot about the car, the advancements in the car and importantly himself as a driver.
It proves after 22 years in the cockpit, taking State and National Championships, you keep learning. The learning curve ease eased slightly by having a top line codriver who has competed many times in Europe.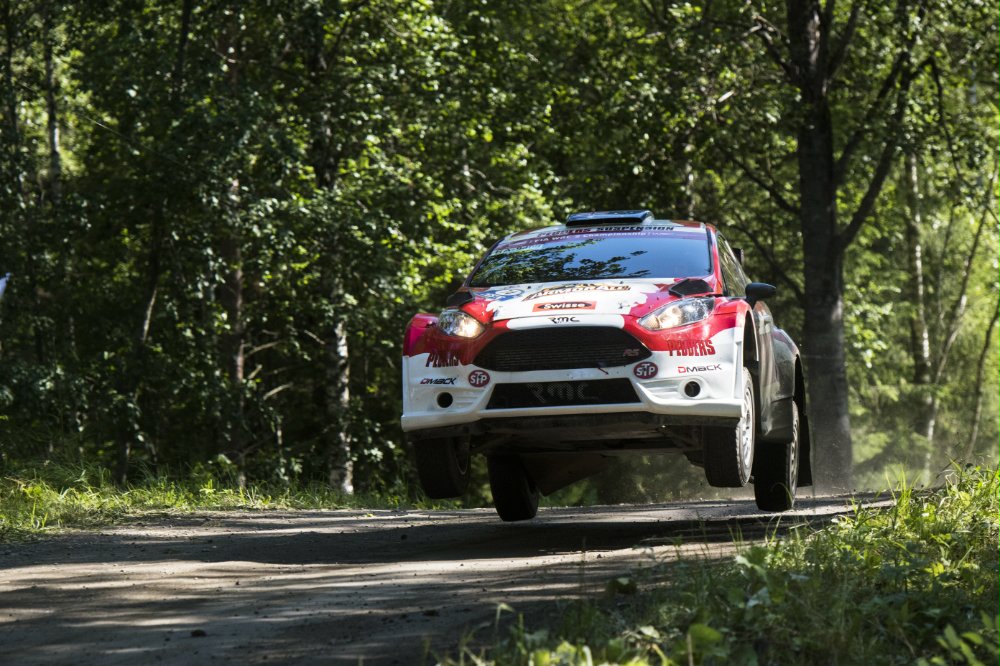 Dale Moscatt has been awesome. He has the experience – though sometimes it has been a while since he has seen the roads and they have changed but he has contacts and is good at getting information when you need it. Plus he is a good guy and it is good to go away with a mate and compete, have fun."
"He shares the same passion and has the same values in what I do – having fun while wanting to win."
Pedder's season took him to Portugal (DNF), Italy (DNF), Poland (12th), Finland (4th) and Australia (6th). This trip took him through some legendary stages, enthusiastic crowds and pitted him against the factory Skodas, Champ Nasser Al-Attiyah and a crowd of very experienced drivers.
"It is flat out. I am racing quality guys…Certainly you do the first stages as fast as you can, get a gauge for it. If you are going as fast as you can and still getting beaten you have to find out why. If there is no reason, you have to accept it is not your day and push on the best you can."
"I don't think anyone expected an Aussie on debut to put in a result like that (talking of 4th in WRC in Finland). We were a fair way off the top WRC2 pace. But we had a consistent run and were reasonably quick. "
"We were probably top of the third bunch in terms of pace. It was a very good result and it was good to pull together a few good stages – we didn't have the chance to do that in the first few rallies."
His rally in Finland also allowed him to take on the legendary Ouninpohja stage, The 2015 version was 34.39km with many, many jumps. In his first run through, Pedder took 22nd overall with a time of 17:29.2 – averaging 118km/h. On the second run through, he smashed his time, going in at 17:05.6 – 120.7km/h average – to take 15th overall.
It was a highlight, as were many other stages he came across.
"Ouninpohja was a highlight – I think 36km in about 17 minutes. It is very fast and very creasty – it was certainly a highlight. "
"I didn't get to do Fafe in Portugal with the big jump at the end. It was downgraded when I went though – so I didn't get the chance to do it. Monte Lerno in Sardinia is an amazing stage as well. I think each event has an iconic stage – like Nambucca in Australia."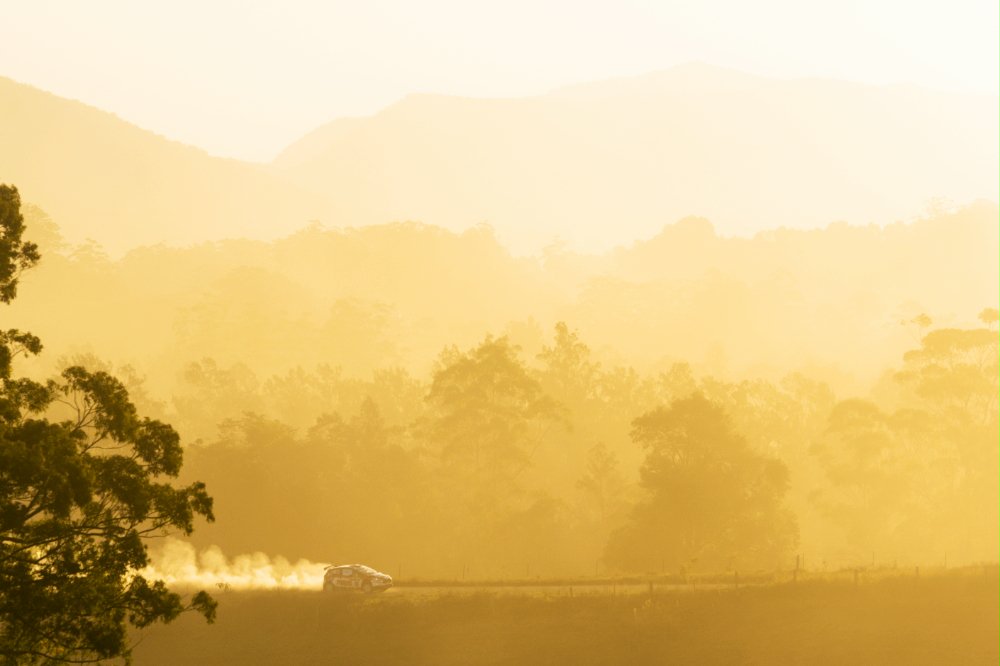 He wants to come back and do more but the sport is expensive and the exchange rate from Aussie dollars to Euros and Pounds is not going in the right direction.
But there is a passion to compare himself to not only others but his own performances.
"I would love to be back in 2016. The thing that is killing me at the moment is the exchange rate. Everything is a lot more expensive coming out to Europe. I would love to go back and do the rallies I did this year – obviously it was my first time against guys that have done them many times before. It is a massive disadvantage as you haven't seen them before or written the notes. To go back a second time would be great and I think we would perform quite well."
In any case, his experience has been a positive one and you won't hear any complaining from Scott – just enthusiasm for the sport he loves.
"To go to Europe and do your passion is a fantastic experience. It is sad that Australia was the last one for the year."
"I have had a great time."
—
By Sam Tickell, January 2016
RacerViews was established in 2011 and with the aim of delivering a new web experience to motorsport fans. We bring you more than just the news.  Our exclusive interview and galleries brings you the views from the track, from the racers. Our extensive race review collection allows you to keep up with the action from around the world. Our team of passionate pros have decades of experience in the motorsport field. Our social media presence on Facebook, Twitter and iTunes  bring you more, a holistic experience.  We have more than 3100 followers on Twitter and more than 2 million views on Google Plus.  Our mission is to bring exclusive content is in safe hands. Over the time we have partnered with motorsport teams likeAndreas Wirth, Stig Richards Motorsport, One of a Kind Motorsport, Dark Horse Racing and MRT Performance in order to give you the best exclusive motorsport coverage.
We are always looking for new people to join our team and we are always looking to publish stories, photos and audio in world-class publications around the world. If this interests you contact us