There are some cars that you just see and fall in love with. For me, Glenn Janssens Porsche 911 was one of those cars.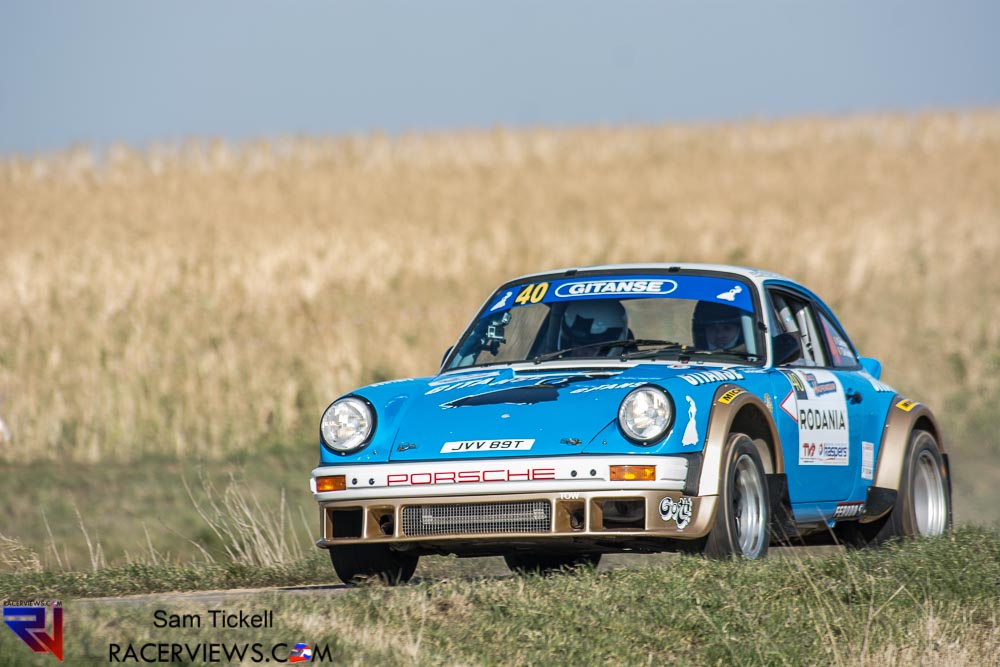 To turn up and see two Tuthill Porsche guys working on this beautiful blue 911 was something. It turned out that there was no Belgian accent in sight, rather something that we might be more used to in Scotland and the south of England. For the record they got to work on the car in a cool space, in front of a little graffiti in the Rally van Haspengouw service park.
The car though was equally good on stage. The fight for the Historic win was never really on for Janssens though. An old 2WD rallying against Paul Lietaer's Subaru Liberty RS was never a fair fight.
But it is never over until the fat lady sings though. In this rally, she sung very late in the day. In fact, I talked to Janssens about 10 minutes before he went over the finish ramp and he thought he had finished second. It wasn't until moments before the podium that he was told he had won due to a couple of onstage issues for Lietaer.
It meant that the Porsche took out the Historic portion of the rally by some 7 minutes from the Sierra Cosworth of Frank Baert.
Janssens won't be competing in the entire Championship but fear not, the Porsche will be back out this year.
The RacerViews info
By Sam Tickell, February 2018
RacerViews was established in 2011 and with the aim of delivering a new web experience to motorsport fans. We bring you more than just the news. Our exclusive interview and galleries brings you the views from the track, from the racers. Our extensive race review collection allows you to keep up with the action from around the world. The team of passionate pros have decades of experience in the motorsport field. Our social media presence on Facebook, Twitter and YouTube bring you more, a holistic experience. We have more than 3100 followers on Twitter and more than 2 million views on Google Plus. Our mission is to bring exclusive content is in safe hands.
Our commitment to motorsport can be seen with unrivalled coverage of the Queensland Rally Championship. Additionally, over the time we have partnered with motorsport teams like Ben Gersekowski, Andreas Wirth, Stig Richards Motorsport, One of a Kind Motorsport, Dark Horse Racing, Nat Rallysport and MRT Performance in order to give you the best exclusive motorsport coverage.
If you have a motorsport story to share contact us!