It would have been impossible for Alessio Picariello to prepare for his Blancpain GT Sprint Series debut with the WRT team. As of Wednesday night, he didn't have a ride.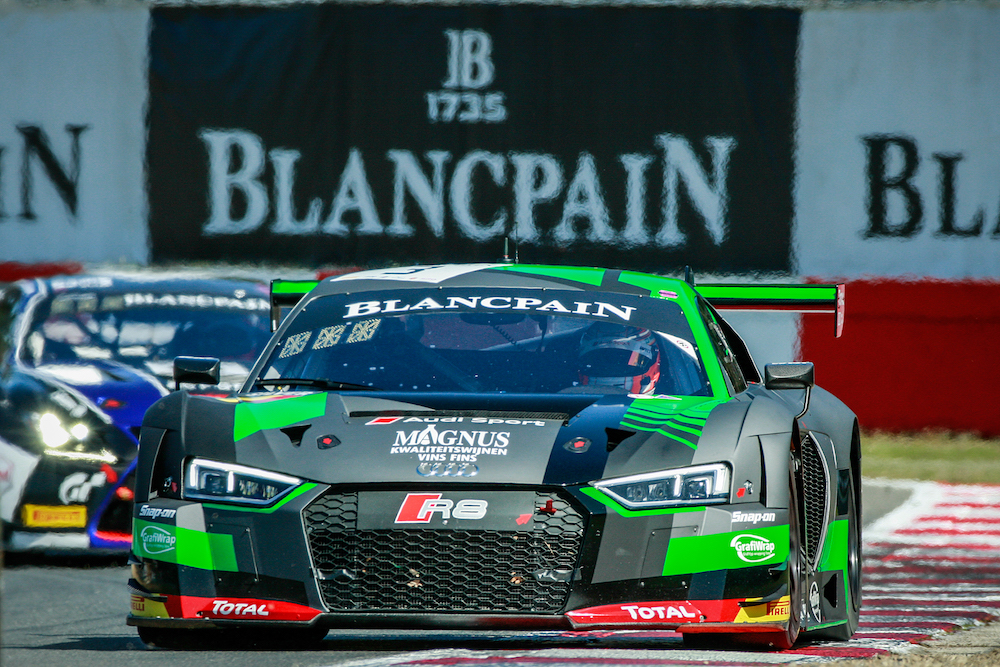 But as he explains a phone call from WRT boss Vincent Vosse ruined any of his weekend plans.
What may be strange to some though is that while Picariello is a Belgian native, he is not familiar with the Zolder circuit, having done most of his racing, to date, in Asia.
He has experienced a lot of success there, taking 5 wins in the 2017 Blancpain GT Asia Series and won the Audi R8 LMS Cup.
He credits Asia with kickstarting his career which had stalled. Two years without a drive – without finding the budget to drive meant that he was on the cusp of being forgotten. But strong results there meant his career is alive and he is being noticed.
Originally he was just meant to drive with Land Motorsports in the ADAC GT Masters in Germany, he has now taken up this drive – at the moment, just for Zolder but hopefully for more.
Listen to the full interview with Alessio Picariello here
The RacerViews info
Interview and article by Sam Tickell, April 2018
RacerViews was established in 2011 and with the aim of delivering a new web experience to motorsport fans. We bring you more than just the news. Our exclusive interview and galleries brings you the views from the track, from the racers. Our extensive race review collection allows you to keep up with the action from around the world. The team of passionate pros have decades of experience in the motorsport field. Our social media presence on Facebook, Twitter and YouTube bring you more, a holistic experience. We have more than 3100 followers on Twitter and more than 2 million views on Google Plus. Our mission is to bring exclusive content is in safe hands.
This year we have full season commitments to cover the FIA WEC, British GT, Belgian Rally Championship and Laguna Seca. You will also find us at Blancpain GT, Supercars, IMSA, WorldSBK and more.
Our commitment to motorsport can be seen with unrivalled coverage of the Queensland Rally Championship. Additionally, over the time we have partnered with motorsport teams like Ben Gersekowski, Andreas Wirth, Stig Richards Motorsport, One of a Kind Motorsport, Dark Horse Racing, Nat Rallysport and MRT Performance in order to give you the best exclusive motorsport coverage.
If you have a motorsport story to share contact us!