Kelvin van der Linde is a name familiar to Audi fans, racing in one of their cars on most weekends.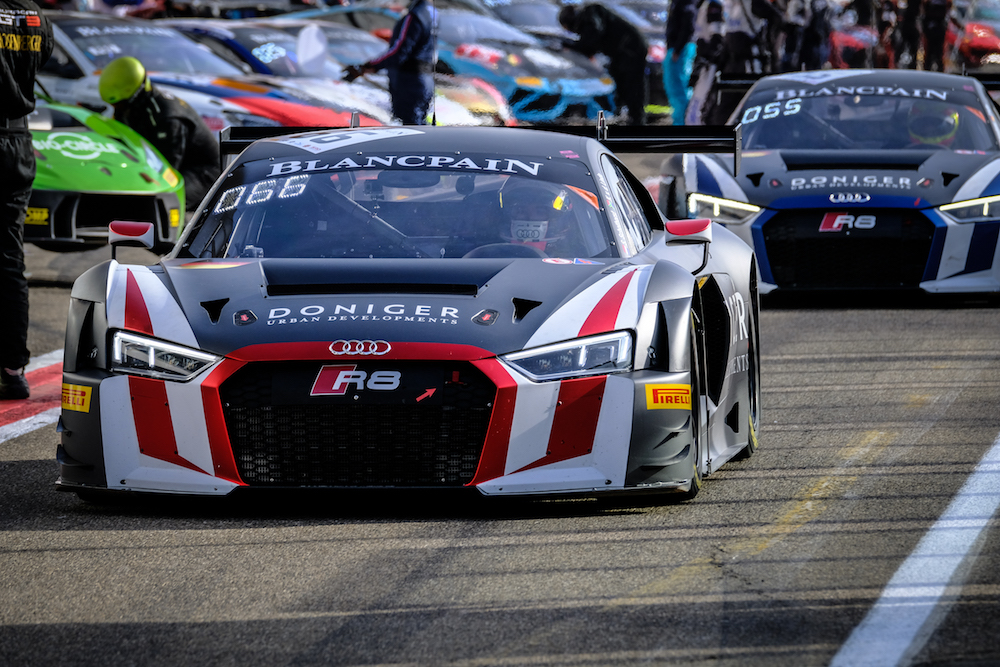 His 2017 season saw him competing in Australian GT, Nurburgring 24, ADAC GT Masters, 24H Series and various other endurance races around the world. This year his attention is also on the Blancpain GT Sprint Series with Attempto Motorsports and their very fresh Audi attack.
The team only received their car six weeks before the first race and van der Linde's experience with the car would be vital for the beginning of the season.
The weekend started strongly for the team with a fourth place in race one – already the team's best result in the Championship.
For the second race, the team started on P3 with van der Linde behind the wheel. He moved up to second and realised he was in the fight.
In the lead group and together with teammate Stijn Schothorst able to fight.
Other frontrunners then made mistakes with pressure and rule changes showing up silly mistakes for some teams.
But he is well aware that other teams who made mistakes are usually very good and won't make them again.
This puts a certain amount of pressure on the team to maintain their pace from this weekend to put in a title run.
But they are aware that it is a development year and they have a lot of work to do but if a result like this indicates anything, it is that this team and Kelvin van der Linde are ones to watch this year.
—
The RacerViews info
By Sam Tickell, April 2018
RacerViews was established in 2011 and with the aim of delivering a new web experience to motorsport fans. We bring you more than just the news. Our exclusive interview and galleries brings you the views from the track, from the racers. Our extensive race review collection allows you to keep up with the action from around the world. The team of passionate pros have decades of experience in the motorsport field. Our social media presence on Facebook, Twitter and YouTube bring you more, a holistic experience. We have more than 3100 followers on Twitter and more than 2 million views on Google Plus. Our mission is to bring exclusive content is in safe hands.
This year we have full season commitments to cover the FIA WEC, British GT, Belgian Rally Championship and Laguna Seca. You will also find us at Blancpain GT, Supercars, IMSA, WorldSBK and more.
Our commitment to motorsport can be seen with unrivalled coverage of the Queensland Rally Championship. Additionally, over the time we have partnered with motorsport teams like Ben Gersekowski, Andreas Wirth, Stig Richards Motorsport, One of a Kind Motorsport, Dark Horse Racing, Nat Rallysport and MRT Performance in order to give you the best exclusive motorsport coverage.
If you have a motorsport story to share contact us!