The Press Conference quotes after qualifying for the 6 Hours of Spa.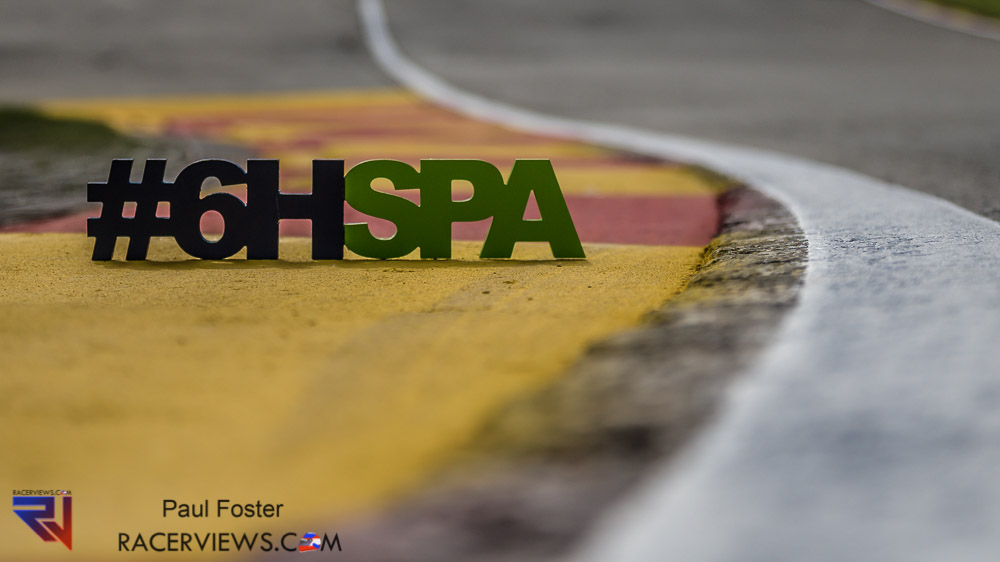 Mike Conway
no7 Toyota Gazoo Racing Toyota TS050 Hybrid
"It was a good couple of laps between me and Kamui. Good to get that point on the board in the championship and start on the front row. A good start and our teammates kept us honest as always."
Kamui Kobayashi
no7 Toyota Gazoo Racing Toyota TS050 Hybrid
"First of all I think the guys did a really great job. The car looks good. Obviously we have a completely different picture from last year given the competitors, but the car felt good. My lap itself, I think it was a good lap time, but it's always easy to say after the session. I did my best, and I think I had a really good car. It felt great."
Andy Priaulx
no67 Ford Chip Ganassi Team UK Ford GT
"It's obviously the beginning of a long season, so not getting too excited. Things will change I am sure after Le Mans and also for the next race after that, at Silverstone. It's great to be getting points, or one point, today. Tomorrow's going to be a new day though.
"The competition is so strong this year. You just need to look at how close Porsche was and our teammates too. Ferrari is going to be there. They're all going to be there. It's good to get the first blood though, for sure."
Harry Tincknell
no67 Ford Chip Ganassi Team UK Ford GT
"I think we're in a good position. We used one set, I think they used two. Super strong lap by Andy, like he said, the No.66 kept us honest, but I managed to sneak one in on the second run on the tyres slightly better than they did.
"It will be a long race but great to have TK (Tony Kanaan) on board. I think as a trio we're super strong, and obviously a one-two today for Ford is a fantastic result. We're going to look forward to a good one tomorrow. I think for sure Porsche are pushing hard, and we'll see about the others."
Nico Lapierre
no36 Signatech Alpine Matmut Alpine A470-Gibson
"We're very satisfied. It's better to be here than in the back. We had a difficult weekend so far. In free practice we were struggling with the balance, but finally we put our finger on something and the car was in really competitive this afternoon.
"It was a tricky session for us because we had to go two times by the red flag, but in the end, pole position, a great job from my new teammate in the team. It's always good to start like this, and a good job from the team."
Pierre Thiriet
no36 Signatech Alpine Matmut Alpine A470-Gibson
"For sure it's a good start, but the race is tomorrow. It will be very long. For the moment, thanks to Nico, because the lap was amazing. Thanks to the team for their job because we went far this morning"
Matt Campbell
no77 Dempsey-Proton Racing Porsche 911 RSR
"It's hard to say. Everyone was quite close in GTE-Am. You look at the differences in the times and it's extremely close. You can always say that you could go faster, but today I think we had very good pace.
"We've been improving a lot throughout the sessions and practice, so more than happy, but obviously it's about tomorrow. Great job by Christian (Ried), he did a fantastic lap time. There was only a few hundredths between us and the Aston, so a fantastic effort for the first round with the brand new car for us.