It hasn't been the best year on the ELMS trail for the United Autosport runners. The Ligier has not been able to keep the outright pace with the Orecas and they have had their fair share of bad luck. But with Phil Hanson, they were able to take advantage of the conditions and bring home a much needed win.
The race was tricky though with heavy rain making it difficult for everyone. It was a conservative start for Hanson who took it easy in the rain. This meant that the GDrive and Dragonspeed entries but being a little more sensible and wise strategy calls were able to propel them to the lead.
When the rain got worse and the red flag came out, they were in the ideal position and took their first win of the season.
Listen to what Phil Hanson had to say above.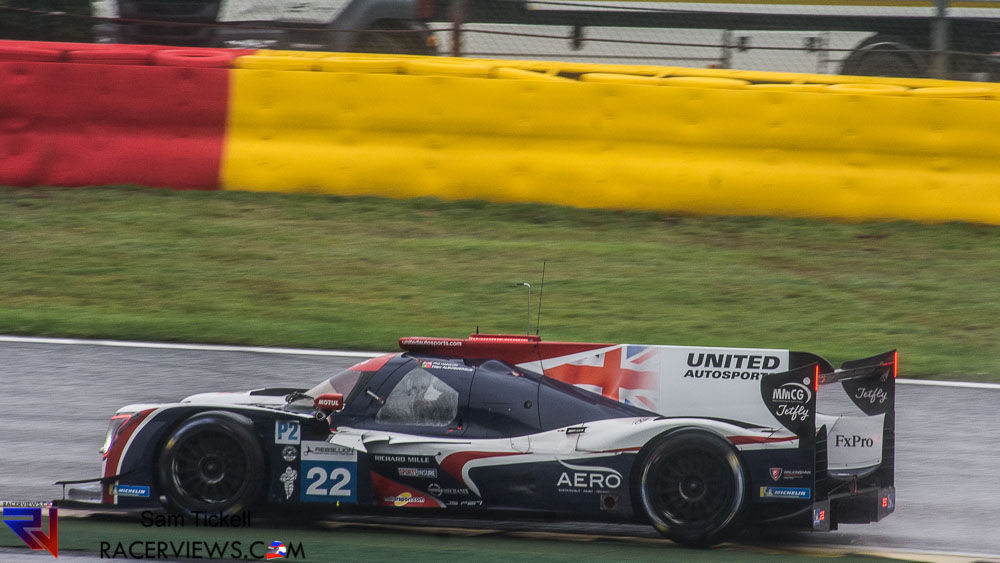 The RacerViews info
By Sam Tickell, September 2018.

RacerViews was established in 2011 and with the aim of delivering a new web experience to motorsport fans. We bring you more than just the news. Our exclusive interview and galleries brings you the views from the track, from the racers. Our extensive race review collection allows you to keep up with the action from around the world. The team of passionate pros have decades of experience in the motorsport field. Our social media presence on Facebook, Twitter and YouTube bring you more, a holistic experience. We have more than 3100 followers on Twitter and more than 2 million views on Google Plus. Our mission is to bring exclusive content is in safe hands.
This year we have full season commitments to cover the FIA WEC, British GT, Belgian Rally Championship and Laguna Seca. You will also find us at Blancpain GT, Supercars, IMSA, WorldSBK and more.
Our commitment to motorsport can be seen with unrivalled coverage of the Queensland Rally Championship. Additionally, over the time we have partnered with motorsport teams like Ben Gersekowski, Andreas Wirth, Stig Richards Motorsport, One of a Kind Motorsport, Dark Horse Racing, Nat Rallysport and MRT Performance in order to give you the best exclusive motorsport coverage.
If you have a motorsport story to share contact us!