Australia's Scott Andrews got a late callup to make his European Le Mans Series debut at Spa Francorchamps. Regular driver for #2 United Autosport Ligier JSP3, Sean Rayhall was unable to travel to Spa due to illness. So it was a seat for Andrews.
He has been racing in LMP3 with the Michelin Le Mans Cup and the Road to Le Mans but a callup to the European Series is a major step. Issues outside his control ended his season early.
In the past he has had success in junior formula in the United States and in Australia in the Commodore Cup and Bathurst 12 Hour.
It was a baptism by fire – or more fittingly water at Spa. He had a short test session on Wednesday to get used to the Ligier before the official sessions started.
The race though was wet – very wet. Starting in the car with co driver John Falb, he was confronted with pace car start and a lot of rain. But things got more complicated with radio issues meaning he significantly limited contact with the team.
But it was a win on debut – not a bad way to impress ELMS teams as he looks to his future in the sport.
Click here for our gallery from the race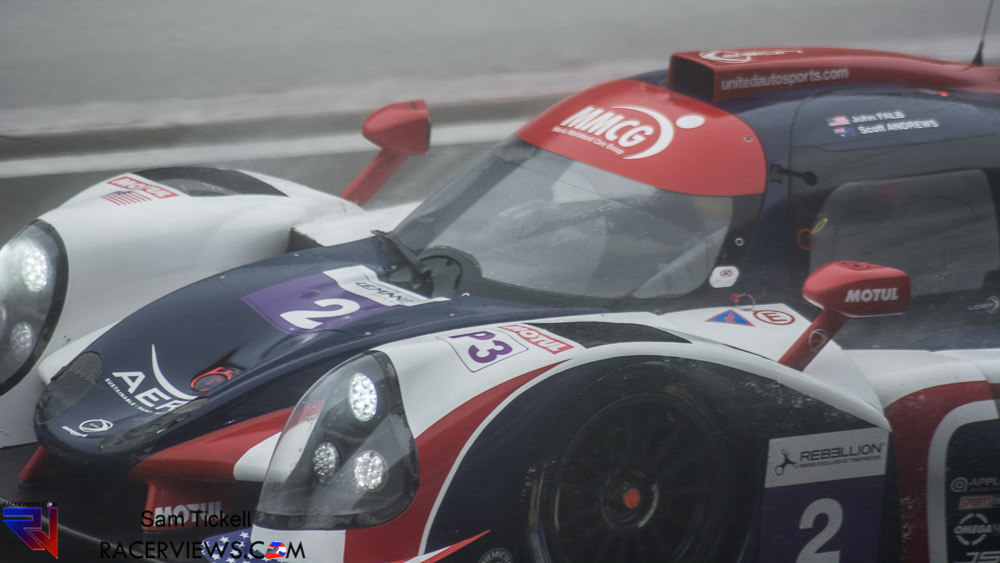 The RacerViews info
By Sam Tickell, September 2018.

RacerViews was established in 2011 and with the aim of delivering a new web experience to motorsport fans. We bring you more than just the news. Our exclusive interview and galleries brings you the views from the track, from the racers. Our extensive race review collection allows you to keep up with the action from around the world. The team of passionate pros have decades of experience in the motorsport field. Our social media presence on Facebook, Twitter and YouTube bring you more, a holistic experience. We have more than 3100 followers on Twitter and more than 2 million views on Google Plus. Our mission is to bring exclusive content is in safe hands.
This year we have full season commitments to cover the FIA WEC, British GT, Belgian Rally Championship and Laguna Seca. You will also find us at Blancpain GT, Supercars, IMSA, WorldSBK and more.
Our commitment to motorsport can be seen with unrivalled coverage of the Queensland Rally Championship. Additionally, over the time we have partnered with motorsport teams like Ben Gersekowski, Andreas Wirth, Stig Richards Motorsport, One of a Kind Motorsport, Dark Horse Racing, Nat Rallysport and MRT Performance in order to give you the best exclusive motorsport coverage.
If you have a motorsport story to share contact us!