Tragic news from the Rallye du Condroz as the #7 Skoda Fabia R5 left the road and sadly, codriver, Rik Vanlessen lost his life. The details of the crash haven't been released and at this time we won't be talking about it. Our thoughts are with the BMA team, his family and friends at this time.
Rik had commenced in the BRC as a codriver in 2017 according to EWRC.com. Driving with Steve Matterne, the duo had been gaining in pace over the course of the 2018 Belgian Rally Championship season, achieving success in the club and lower level rallying this year. He ran with the BMA squad, the same team that has won the 2018 BRC crown. This is the first fatality in the BRC since 2012.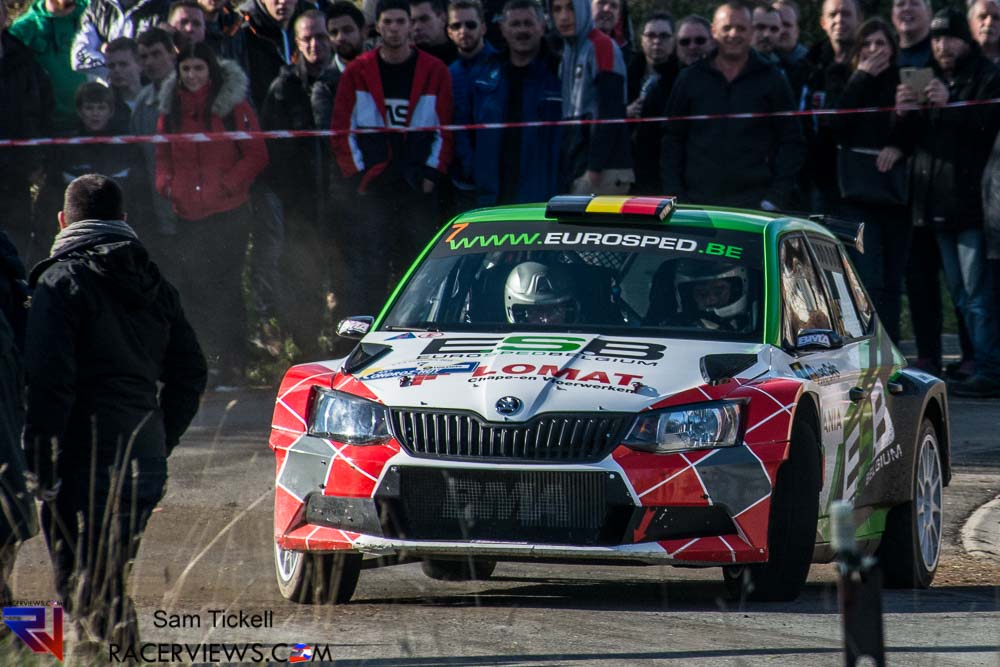 The official statement from the organisers (originally in French)
Skoda Fabia crew # 7, Matterne-Van Lessen out of the way in Special 6 (Ben-Ahin)
Despite the rapid intervention of the medical service, co-pilot Rik Vanlessen unfortunately died on the spot. Steve Matterne suffers from a cervical trauma and was taken to the hospital. His life is not in danger.
The Royal Motor Club of Huy extends its most sincere condolences to Rik's family and loved ones.
The special Ben-Ahin was neutralized.