This year was only Adrian Fernémont's second year rallying at the front of the Jobfixers Belgian Rally Championship.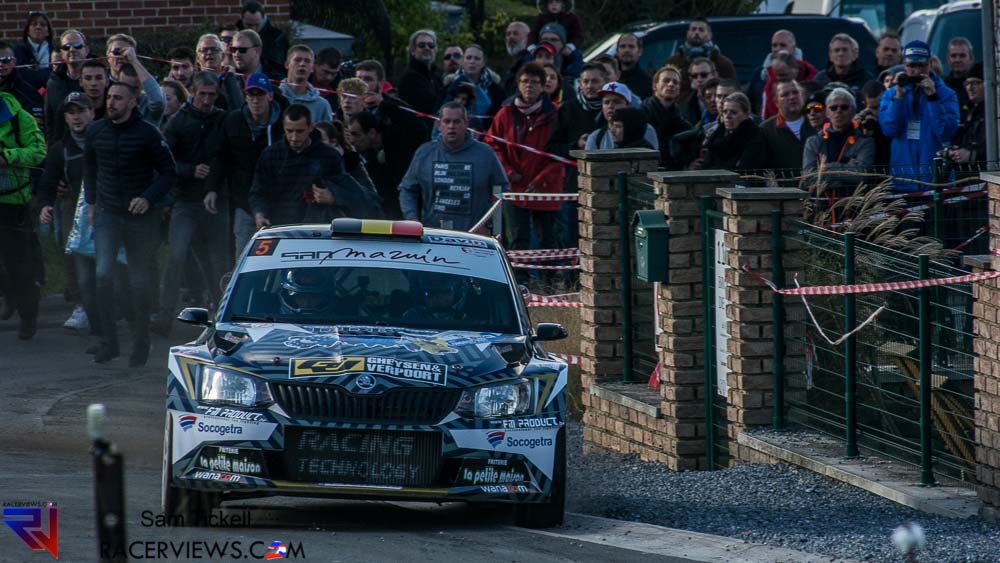 After coming up through the R2 ranks and a year rallying a Fiesta R5, he and codriver Samuel Maillen switched to the Ecurie New Racing prepared Skoda Fabia R5 and was immediately on the pace.
His year started with the Spa Rally – missing the season opening Haspengouw Rally. In the past he had just two stage wins. By the end of the Spa Rally, he had an outright win.
A second, two thirds and a six. He would be forced to retire from the Sezoens Rally with an oil leak.
Come the final at Condroz Rally, he would be fighting with not only Belgium's finest but also WRC stars in the form of Stéphane Lefebvre and Kris Meeke.
Incredibly he would outpace Meeke while he was on stage and push Lefebvre all the way.
"Of course it was a good push but second place behind Stéphane (Lefebvre) is not a bad result. Stéphane is in the car every week. This is my seventh race in the car. I am happy with second place," Fernémont said.
He would be the first of the regular BRC runners home, beating Cedric Cherain and outgoing Champion Vincent Verschueren home.
Taking second at such a tough rally is testament to his skills and how far he has come on as topline rally driver in a short time.
And for him, being able to push the world's best drivers is an achievement in year that has been filled with highlights.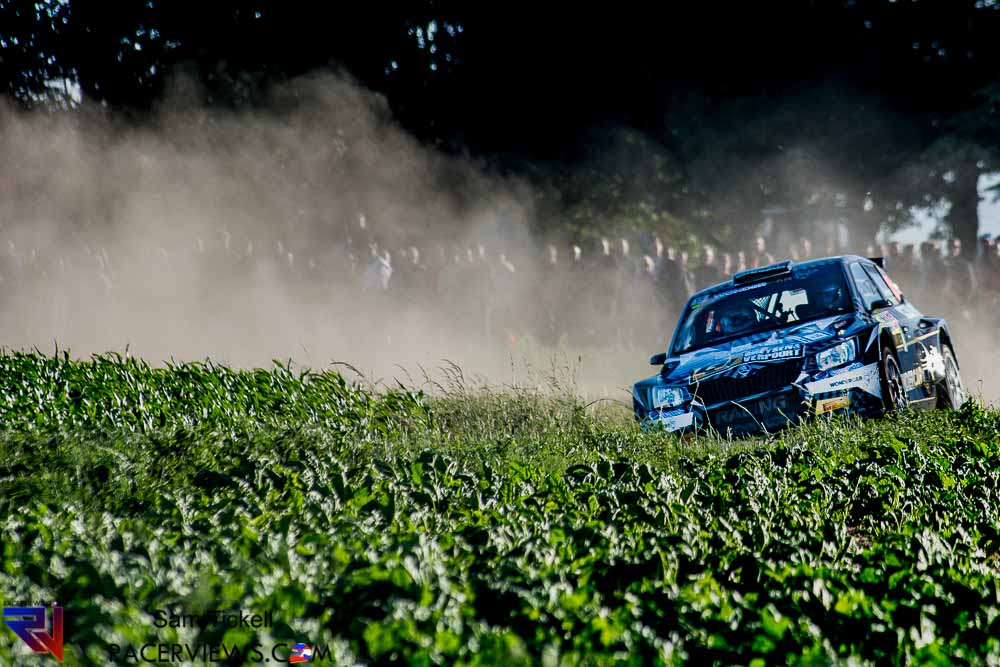 It was immediately clear talking with him at the media zone at the end of the rally that he knew the Condroz Rally was something to savoir – even more so than his win in Spa.
"Here is maybe better – to fight with a driver like Stéphane.
"I was in front of (Kris) Meeke at the beginning of the rally. Spa it was also a good memory but to fight for the victory all weekend is important.
"The second place in East Belgium last time was a really good memory."
It is no secret that rallying is an expensive sport and success is no determining factor to returning next year.
However, the hunt is on and he is determined to be back next year.
"For now I don't know. Maybe we continue with this car at the beginning of the season but for the moment I don't know.
"I need more partners to continue. We have a good result now and I hope we have more partners for next season."
In the meantime though, Fernémont can justifiably be proud of he achievements in the Belgian Championship.
At the end of the season, he is third in the Championship of the R5 runners. Champion Kris Princen and Verschueren will have to look to him as a threat for 2019.
"Only one victory but we are ready for next season if you have the partner to compete in nine races. Maybe then we can compete for the Championship.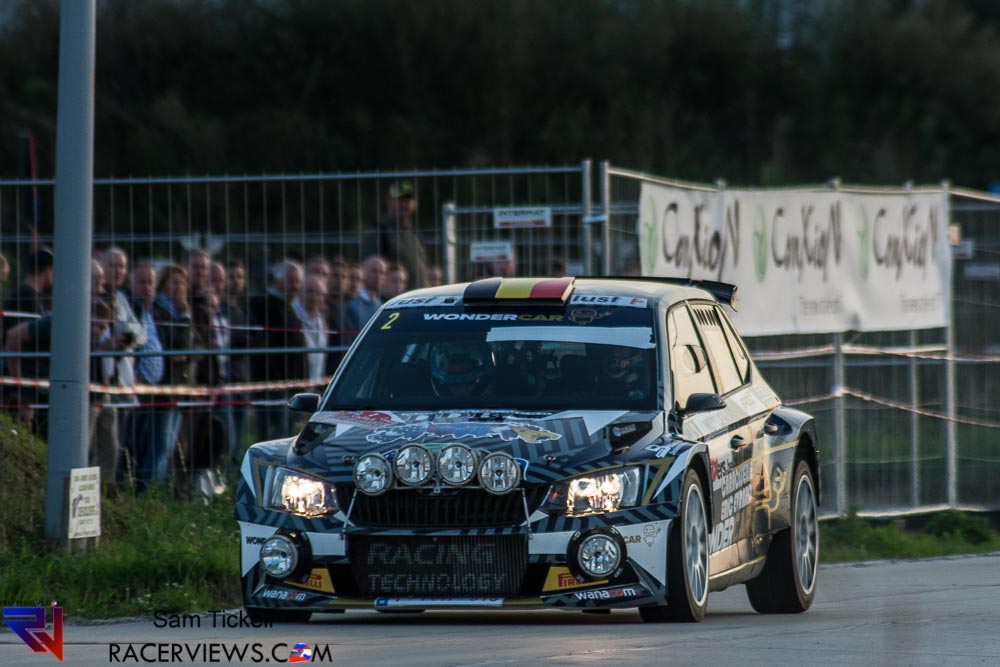 "This is the end of the season and we are really happy with second place," Fernémont concludes.
It has been a breakout year for Fernémont and Mallien. With no testing budget, it means he can just drive the drive the rallies. It places seat time at a premium and highlights his 2018 achievements.
It would only be fair for the French speaker to be back in 2019 – even if it is just to test his English at the end of stages.
Adrian Fernémont talks after taking 2nd at Condroz Rally

It has been a breakout year for the Belgian Rally Championship driver Adrian Fernémont – Rally Driver. After taking a win at the Spa Rally, he took a fine second place at Rallye du Condroz. Find out more about his season and his Condroz Rally here. Also more in our story online – http://www.racerviews.com/2018/11/07/adrian-fernemont-tells-when-2nd-at-condroz-rally-is-better-than-a-win/

Posted by RacerViews on Tuesday, 6 November 2018
---
The RacerViews info
By Sam Tickell, November 2018

RacerViews was established in 2011 and with the aim of delivering a new web experience to motorsport fans. We bring you more than just the news. Our exclusive interview and galleries brings you the views from the track, from the racers. Our extensive race review collection allows you to keep up with the action from around the world. The team of passionate pros have decades of experience in the motorsport field. Our social media presence on Facebook, Twitter and YouTube bring you more, a holistic experience. We have more than 3100 followers on Twitter and more than 2 million views on Google Plus. Our mission is to bring exclusive content is in safe hands.
This year we have full season commitments to cover the FIA WEC, British GT, Belgian Rally Championship and Laguna Seca. You will also find us at Blancpain GT, Supercars, IMSA, WorldSBK and more.
Our commitment to motorsport can be seen with unrivalled coverage of the Queensland Rally Championship. Additionally, over the time we have partnered with motorsport teams like Ben Gersekowski, Andreas Wirth, Stig Richards Motorsport, One of a Kind Motorsport, Dark Horse Racing, Nat Rallysport and MRT Performance in order to give you the best exclusive motorsport coverage.
If you have a motorsport story to share contact us!