The first edition of the Ypres Rally Regularity, the new regularity contest organised by Superstage in collaboration with brothers Bjorn and Jens Vanoverschelde, was a hit.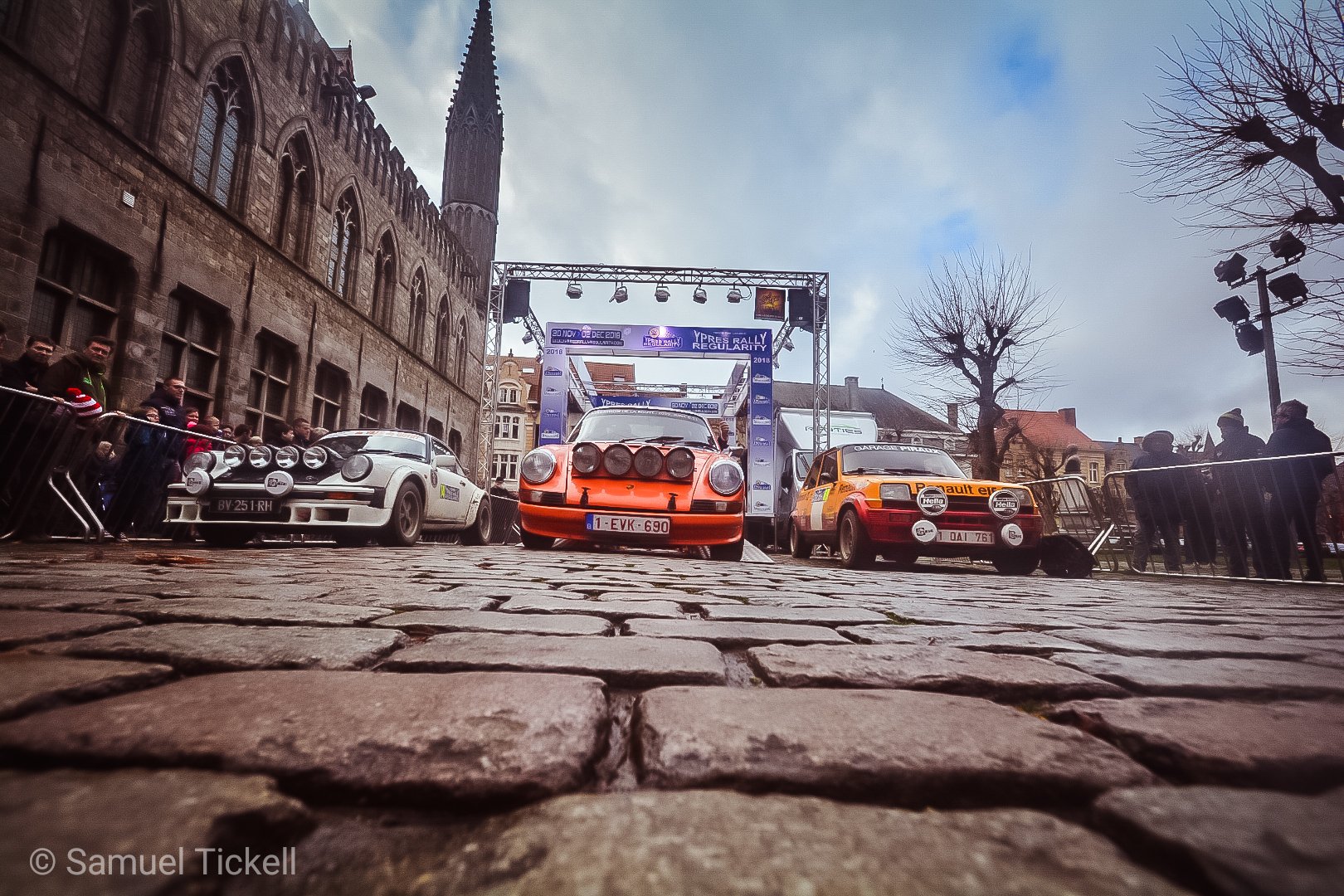 The race remained fascinating until the very last regularity ride (max 50 km / h on the public road). The course offered many challenges for the large number of participants and the many spectators who turned out for three days to enjoy the beautiful historic cars. The saw Yves Deflandre and Yves Noelanders dominate the race with their orange Porsche 911.
On Saturday afternoon, Yves Deflandre, appeared to have to give up his lead when he was stuck behind a tractor in Steenkerque. However the joker system, where three jokers were used to compensate for such delays, made Deflandre's second big win of the season safe.
"This year we won the Legend Boucles @ Bastogne in 'Challenger', but in Portugal we finished in second place. It was my goal to open the honours in Ypres. This gave me special satisfaction, because I am convinced that this well-organised competition has a lot of future. Compliments to the organisers, because they kept paid a lot of attention to every detail. As even on the very last RT in Hollebeke we made a mistake," laughed Yves Deflandre, who counted on his excellent navigator, Yves Noelanders.
Christophe Berteloot and Stéphanie Wante from Le Touquet in France finished in second place with their Porsche 911 SC. "Beforehand I had taken a second place, because the starting field was of a high level so we are very happy" laughed Christophe Berteloot, the fastest foreigner in the field.
With his small Renault 5 Alpine Gr.2, Eric Piraux finished in third place, and the winner in Class 2. It was tight and the difference between the Renault and the French Porsche was only 2.7 seconds: "We might have lost some power, but I'm still happy. I was told that I would need an R5 to win in Ypres … "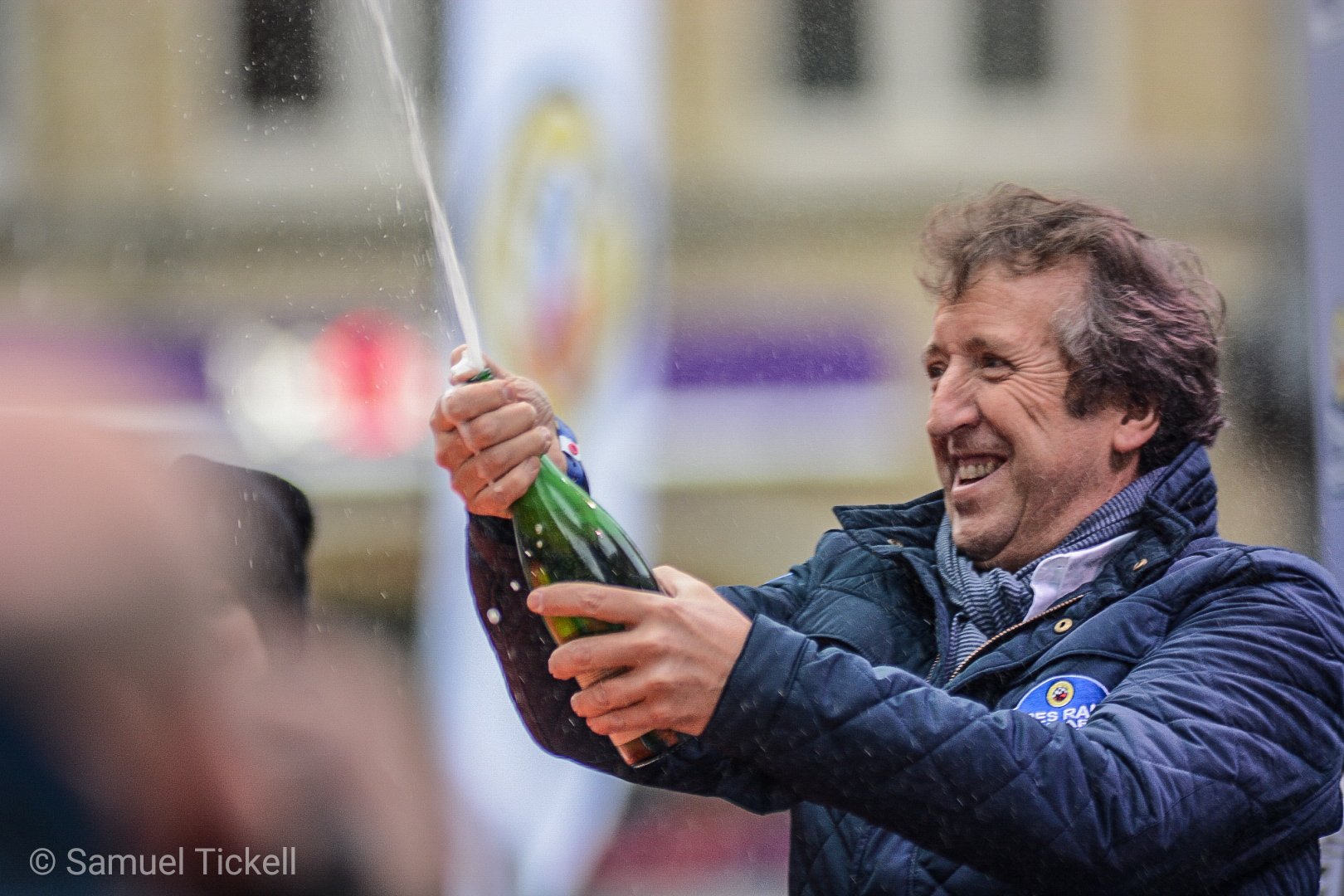 Jochen Claerhout finished in a brilliant fourth place, and the first active rally driver of the field with his dazzling Lancia Stratos: "All the praise for my co-pilot Anton Dupan, who has navigated me very well."
"I am happy with this fourth place, especially because it is my first experience was with regularity rallies, a discipline that you can not compare to speed rallies. I think it's good that the three French-speaking people on the typical Ypres trials were better."
Jochen Claerhout was the only Dutch-speaking driver in the Top 8 with Lancia Stratos. He was closely followed by the winner in Class 1, Alexandre Delhez and Benoît Deflandre, with their 1962 Ford Anglia. Florent Hontoir, navigated by Alexandre Peeters, came home 6th and the winners in Class 3. Then came Daniel Reuter and Robert Vandevorst in their Porsche 914/6.
There were also a few rare gems at the start, such as the 1951 Apal Coupé of Patrick Van Remoorte; He finished 10th with the Belgian car. Vincent and Amy Vandeputte took their ex-factory Lancia Fulvia to 22nd place.
The victory in Class 4 went to Geert and Cédric De Jaeger with their Porsche: "It is fantastic to win the class here."
"When I was 16 years old, I came to Ypres by train and stood up as a boy the whole day. one special stage test to watch the rally cars, now I am on the podium myself, together with my son!"
One of the drivers has a longer memory than most at Ypres, fondly remembering his earlier starts in Ypres. "Those are memories of 40 years ago, when we were also at the start of our BMW, and we really enjoyed this race," said BMW driver Eric Van Peer.
Superstage can look back on a successful premiere of the Ypres Rally Regularity. "We are very satisfied," said Sporting Director Bjorn Vanoverschelde. "The traps that we put into the course have done their job, the participants raced a competitive regularity contest. The reactions have been excellent, and there was a lot of atmosphere thanks to the numerous spectators."
In short, the Ypres Rally Regularity's has become a must-do in the world of regularity rallies.