M-Sport Ford World Rally Team will field a two-car team in the FIA World Rally Championship's all-new WRC 2 Pro series this year, with a pair of EcoBoost-powered Ford Fiesta R5s for Gus Greensmith and Lukasz Pieniazek.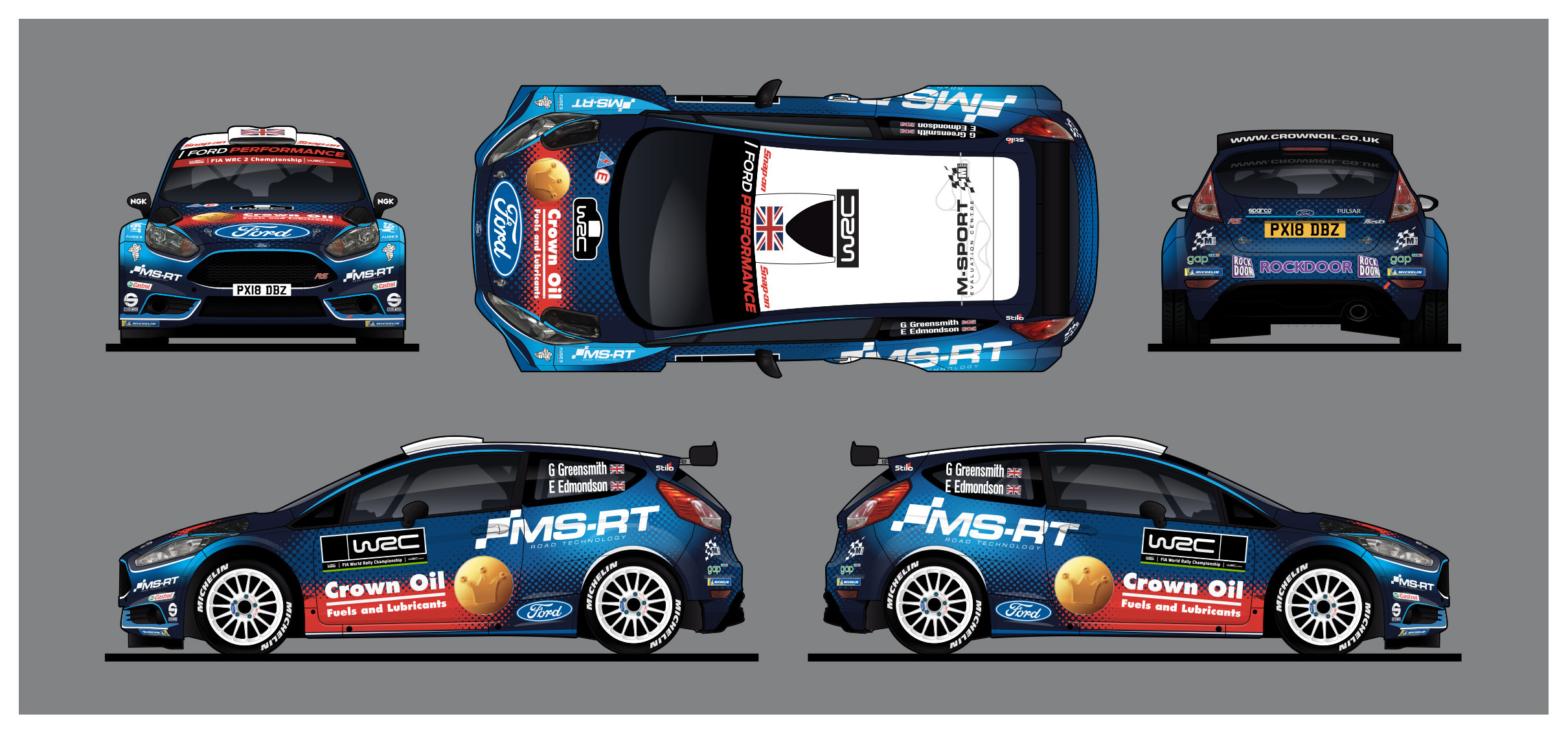 M-Sport and Ford are known for fostering young talent, and this new series allows the team to further advance the careers of two exciting young drivers – Greensmith and Pieniazek each contesting 10 events with the Fiesta R5; while Greensmith also takes to the wheel of the Ford Fiesta WRC at Rally de Portugal with the possibility for further outings throughout the year.
Greensmith is one of the United Kingdom's most promising up-and-coming talents and made a name for himself whilst progressing through Ford's Ladder of Opportunity.
Having made his mark in two-wheel-drive Fiestas, Greensmith stepped up to the Fiesta R5 and was quick to develop rally-winning pace – securing four WRC 2 podiums last year and holding a commanding lead at Rally de Portugal before being forced to retire.
The ambitious Brit is keen to secure his maiden victory this year and aims to demonstrate his potential when taking to the wheel of the top-specification Fiesta in Portugal – going head-to-head with the world's best drivers and scoring points for the M-Sport Ford World Rally Team.
Greensmith will be joined by new co-driver Elliott Edmondson this year – a young Brit who he sat alongside in 2015 and who also has experience of the top-specification Fiesta having co-driven for Elfyn Evans on test last year.
Piloting M-Sport's second Fiesta R5 in the WRC 2 Pro Championship, Pieniazek is keen to expand his skillset and further the career which started in his native Poland back in 2014.
Securing a number of class victories on his way from grassroots to international rallying, Pieniazek spent two years in the FIA European Rally Championship and finished third in the ERC Junior category before progressing to the world stage.
Spending the last two seasons contesting a full campaign in the FIA World Rally Championship's premier support series, the Pole secured his maiden WRC 2 podium with second place at last year's Rally de Portugal.
Pieniazek is ready to take the next step in his career and will use M-Sport's knowledge and experience to his advantage.
Greensmith will start his 2019 campaign at Rallye Monte-Carlo; Pieniazek will make his debut with the Cumbrian squad on the snow-covered stages of Rally Sweden.
Gus Greensmith said:

"I'm really proud to be driving for M-Sport Ford in WRC 2 Pro, and even prouder to be making my WRC debut in the team's third Ford Fiesta WRC at Rallye de Portugal. M-Sport Ford is made up of highly motivated individuals and it's a privilege to learn and work alongside them.

"I've been a part of the M-Sport family for a while now, and you can feel the direction and motivation of the team. It's where I wanted to be and where I'll have the best opportunity with the best programme to progress as a driver in 2019.

"I'm also pleased to have Elliott [Edmondson] alongside me this year, and believe it could be a successful long-term partnership between us.

"I came close to a maiden WRC 2 win a couple of times last year, and that's something I am not willing to let pass me by in 2019; and with a new Fiesta R5 on the way this summer, I'm sure we'll have a fantastic package to deliver the results we're all aiming for.

"But the highlight of my year will undoubtedly be Rally de Portugal, and it's a dream come true to be making my WRC debut. I am very grateful to M-Sport for giving me this opportunity, and to my family who have supported me from the very beginning so that one day I would be able show my potential on the world stage."

Lukasz Pieniazek said:

"This is another step forward in my rally career and I am excited to join the M-Sport family. Thanks to their knowledge and great experience, I believe I will be able to reach the next level as a rally driver. We have a great programme in our calendar and I can't wait to kick off the season."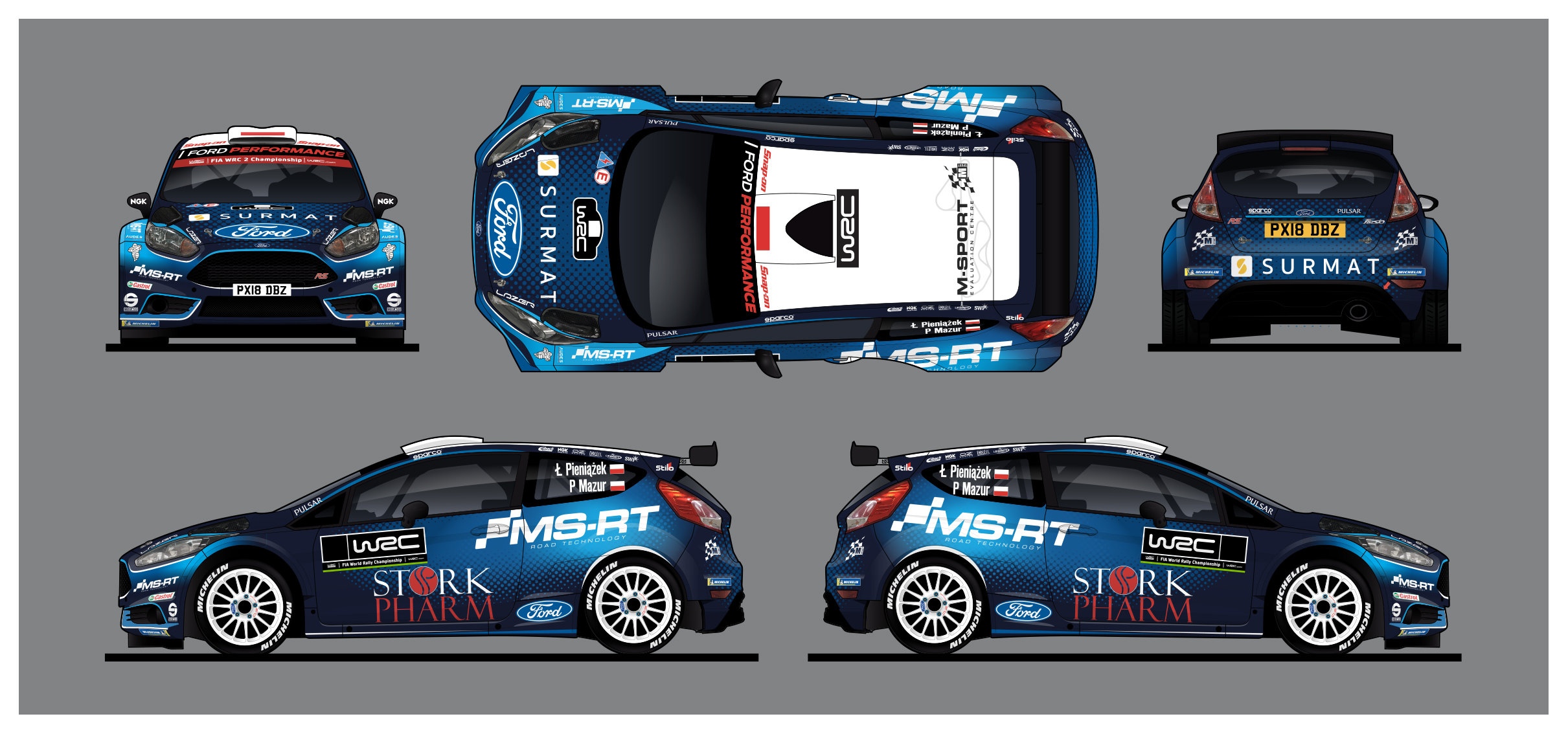 Team Principal, Richard Millener, said:

"We're really excited by the new WRC 2 Pro Championship and keen to see what both Gus and Lukasz can do as they progress the next phase of their respective careers.

"Gus has been with us for a number of years and during that time we've seen him develop rally-winning pace alongside a more consistent performance. He was rewarded with four podiums last year and came close to securing a maiden win on more than one occasion – something I don't think is too far away.

"It will also be really interesting to see what he can do when he gets behind the wheel of the Fiesta WRC in Portugal. He tested the car at the end of last year and we're proud to give another young driver this opportunity at the very highest level.

"Lukasz is working with us for the first time this year but we're aware of his performances – following his progress as we do with all young drivers who show promise coming through the ranks.

"With two years in WRC 2 already under his belt, he's ready to take the next step and is determined to learn as much as he can to improve both on and off the stage.

"There's a lot of experience at M-Sport and we're keen to share that with Lukasz as he develops his skills as part of the M-Sport family."