There have been some pretty major pieces fall into place for the 2019 Jobfixers Belgian Rally Championship and the Rally van Haspengouw over the past week.
After out update last week, we are now just one week out from the opening round and three big players have come out to play.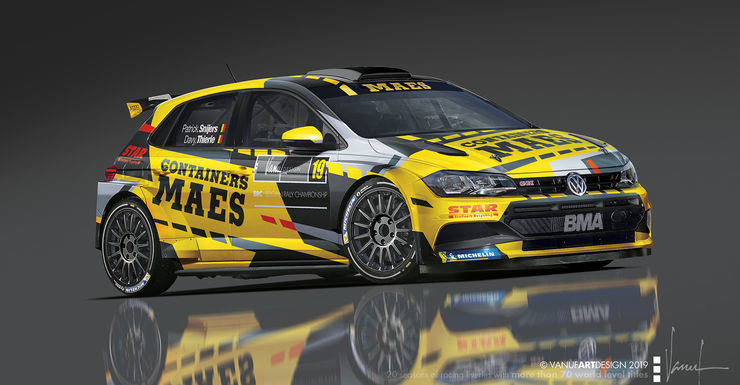 The first is Patrick Snijers and Davy Thierie who will campaign a VW Polo R5 from BMA Autosport. The 2x defending GT Champions are going back for a shot at the National Championship where Snijers is a seven time champion, taking his last championship back in 1994. His first was in 1983, so if he wins, that will be a gap of 36 years from first trimuph to his most recent one.
Snijers said on the Belgian Rally Championship page, after running a Skoda Fabia R5 in the 6 Hours of Kortrijk. "It is there that the competition animal in me got the upper hand again," says Patrick Snijers. "I have said it a thousand times: I am a winner and I hate to lose. That has everything to do with ambition. Next Saturday we start in the Rally van Haspengouw with a VW Polo R5. It is the most recent car of the new generation. The Porsche is and remains a fantastic car but I can not compete for the win. With the VW Polo that is possible, although I am not going to say that I am going to run everything on a pile. No, certainly not. I am well aware that the competition will be big. But that is also fun and at the same time a trigger. My last overall victory dates from the East Belgian Rally in 2013. I would like to win another race this year. Not only for myself but also for my motivated corder Davy Thierie and certainly for my loyal partner Maes Containers who fully supports me and gives me the opportunity to participate again at the highest level. "

Davy Thierie will again take place next season next to Patrick Snijers. "I worked with Bernhard Ten Brinke for a few years in the Netherlands. In Belgium I have never driven a complete championship. I am really looking forward to the start of this season. As a child I was a fan of Patrick Snijers. Now I can and may sit next to him in a competitive top car. I dream of ever taking the title, but I am realist enough to realize that we first have to get to know the car and then go into the fight for victory. A title is therefore not for tomorrow and perhaps not for the day after tomorrow. But dreams are allowed and in sport everything is possible. "
He won't have everything his own way as Vincent Verschueren has announced he will team up with Stéphane Prévot in an effort to take the title after winning in 2017. They will be back in a Skoda Fabia R5 from the Godrive crew. Prévot comes in after regular codriver Veronique Hostens retired from duties just before the end of the 2018 season.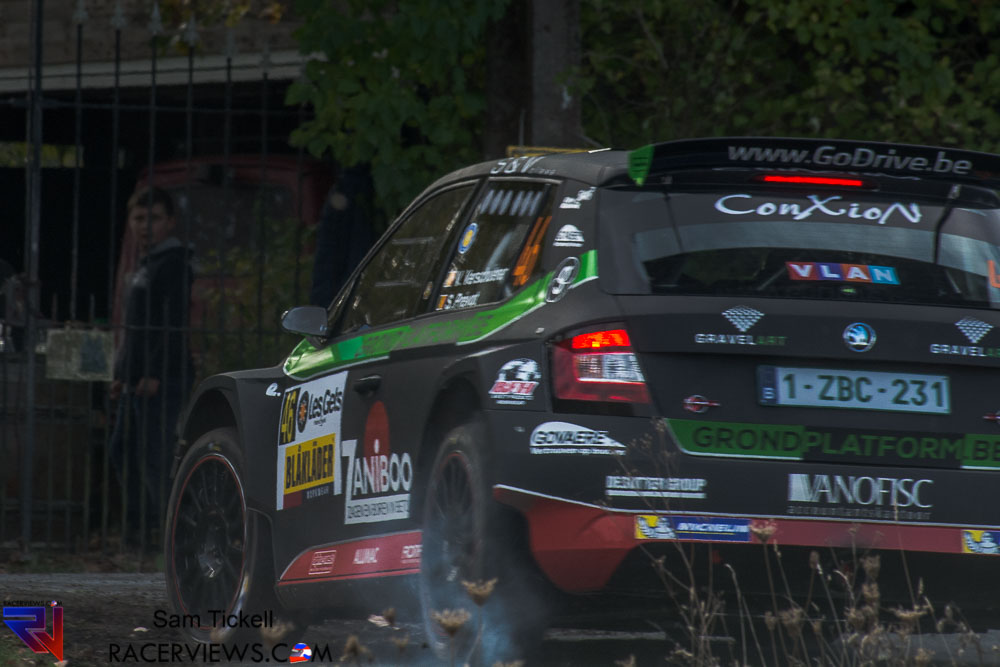 Guillaume De Mevius has announced that he will be at the start of the Rally van Haspengouw in his RACB Citroen C3 R5. Having rallied there in the aging Peugeot 208 R5 last year, taking a third, he will be looking for a good result. He was rapid in Rallye Monte-Carlo in the WRC2 class, looking on for a podium before crashing on the final day. He will be back with co-driver, Martijn Wydaeghe. Further outings in the BRC are as yet unknown as he is concentrating on a WRC2 campaign.
He said on his Facebook page "The Haspengouw is a great test, and the level of the Belgian Championship is very high, but after a third place last year, we hope to mingle with the fight in mind!"
What about Kris Princen? We are awaiting news on that…But we do know that Pirelli will be back for the Junior BRC season once again with a great prize package. After every roundf the Pirelli Junior Belgian Rally Championship, the top 3 is rewarded with: 4 tires for the winner, 2 for the second and 1 for the third. After the season an even better prize awaits for the Junior champion. In 2020, it will receive a full contingent Pirelli tires (max. 100) for a season, to be used in the Jobfixers Belgian Rally Championship (in an FIA class) or in the Junior World Rally Championship.
---
The RacerViews info
By Sam Tickell
We are passionate, dedicated motorsport professionals.
In 2019, we will be trackside at
The World Endurance Championship
Belgian Rally Championship
British GT
You will also find us at selected rounds of Blancpain, IMSA, WRC, and more. We aim to bring you interviews and photos you won't see anywhere else. We don't aim to break the news, rather we aim to bring the voices of the racers to you and atmosphere of the event to you at home. Our social media presence on Facebook, Twitter and YouTube bring you more, a holistic experience. We partner with racers and professionals in the industry and give back where we can. If we can help you or you have a story to share, please contact us.
In the past RacerViews has directly partnered with
Nat Rallysport and
and our team of reporters and photographers have also worked for events, teams, drivers and series from around the world.