5th win for Kris Princen in Landen
Whether with Bram Eelbode last year or with the new Landen councilor Peter Kaspers in the co-driver's seat, Kris Princen has definitely become a master of Landen. In this 22nd edition of the Rally van Haspengouw, which was a hotly contested affaiir, he dominated the stages from start to finish in the end managing his comfortable lead of 17.6sec. Taking an immediate lead, Kris created a psychological advantage over his opponents, pushing Patrick Snijers to fault at the SS2.
Continuing its momentum in the second loop, he avoided any mistakes and problems, unlike his main opponents. After Snijers, Guillaume de Mevius and Adrian Fernémont disappeared, victims of transmission problems. Cédric Cherain made a mistake, losing twenty seconds. And finally, Vincent Verschueren was considerably delayed by two punctures.
When he had come back to Sébastien Bedoret, the GoDrive pilot had once again slashed a rear tire of his Skoda in the penultimate stage. Falling back into seventh place, he managed to take positions back from Bastien Rouard and Gunther Monnens, but he had to settle for a disappointing 5th place behind Kris Princen, Cédric Cherain, Sébastien Bedoret and Ghislain de Mevius.
At the finish, Princen was obviously delighted: "I have been told that I become co-record hoolder of wins here (5) with Snijers and Tsjoen, which is obviously fun, but I am especially happy for BMA to take their first win with Polo in Belgium. It was a great race, I had to drive fast but not excessively, the problems of the others made it easier for us at the end of the race.
"Next year I will be the only record holder … "
Moreover, Cédric Cherain's record is encouraging as he has rarely started a season so well: "In fact never, I never won a podium in the first race of the year in BRC. The plan is now to be from Spa, and then I hope to find ways to compete in the entire championship. "
The other driver who can be happy is Sébastien Bedoret. In the absence of having really been able to compete with the other Skodas he toook a great podium and finishes first in the U28 field. "Finishing on the podium is obviously a pleasure, but there is still work to do – before thinking of victory, you have to compete with the best from start to finish, here I made some small mistakes in the first stages.
"Then it went well and we had a great fight with Verschueren. So I will go to Tielt because we will skip Spa to prepare another great challenge, the Tour de Corse. "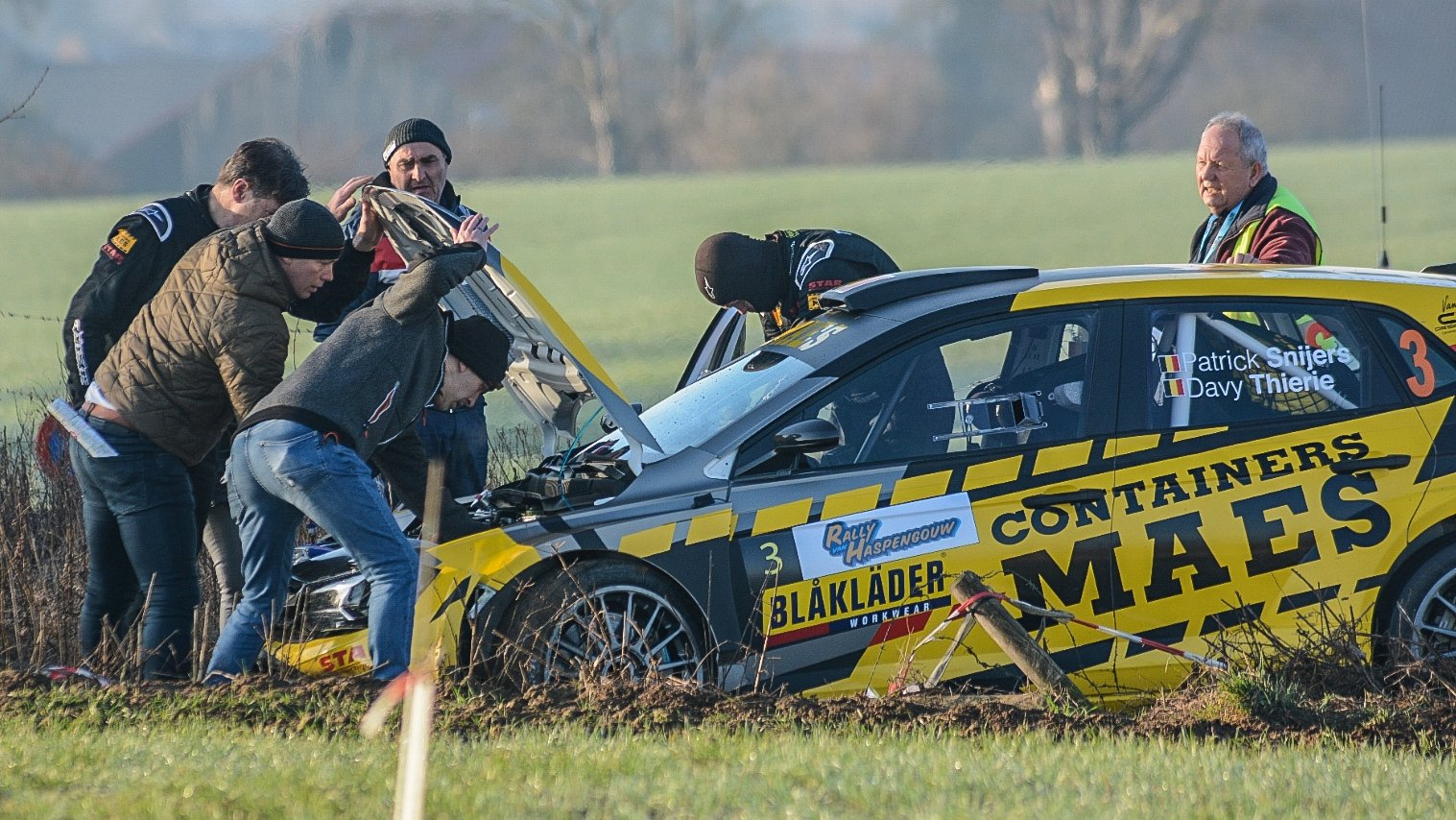 5th, Ghislain de Mevius is also satisfied: "I think that I had a good race, we were not in the rhythm of the front runners but we did not make a mistake." Compared to Bedoret, I lost time in the fastest passages."
Behind, Matthias Boon could not gloat the same way. He lost his 8th place in favor of Jonas Langenakens when his Subaru's cylinder head gasket died in the last stage. Langenakens could hardly hope better because with his "old" Mitsubishi Lancer, he still ahead of the R5 Reynvoet, Verstaen and Vanden Abeele.
In a great run to 11th, Patrick Diels has cleared the various setbacks previously encountered with his BMW 132i by winning this round of the M Cup ahead of Franky Boulat, Guino Kenis, net winner in Historic BRC, and Tom Ceuppens.
In front of these last two, Grégoire Munster justified the confidence placed in him by Opel Motorsport and Opel Belgium by raising his "small" Adam R2 to the 14th overall, in the middle of the big displacements. He clearly dominated the 'Juniors' ranking where the 2nd place finally went to Thibaud Mazuin (Peugeot 208) who took the lead over Glen Snaet (Peugeot 208) after the unfortunate abandonment of Valentin Vertommen, stopped in the ES 10 by a broken cardan on his Ford Fiesta.
In Historic, Nick Toorre (Ford Sierra) and Arthur Kerkhove (Ford Escort) completed the podium behind the Guino Kenis BMW M3.
The last out of the race, besides Boon and Vertommen, hit Eddy Vandevelde (SS 9) and Bert Truyens (transmission drive, SS 10).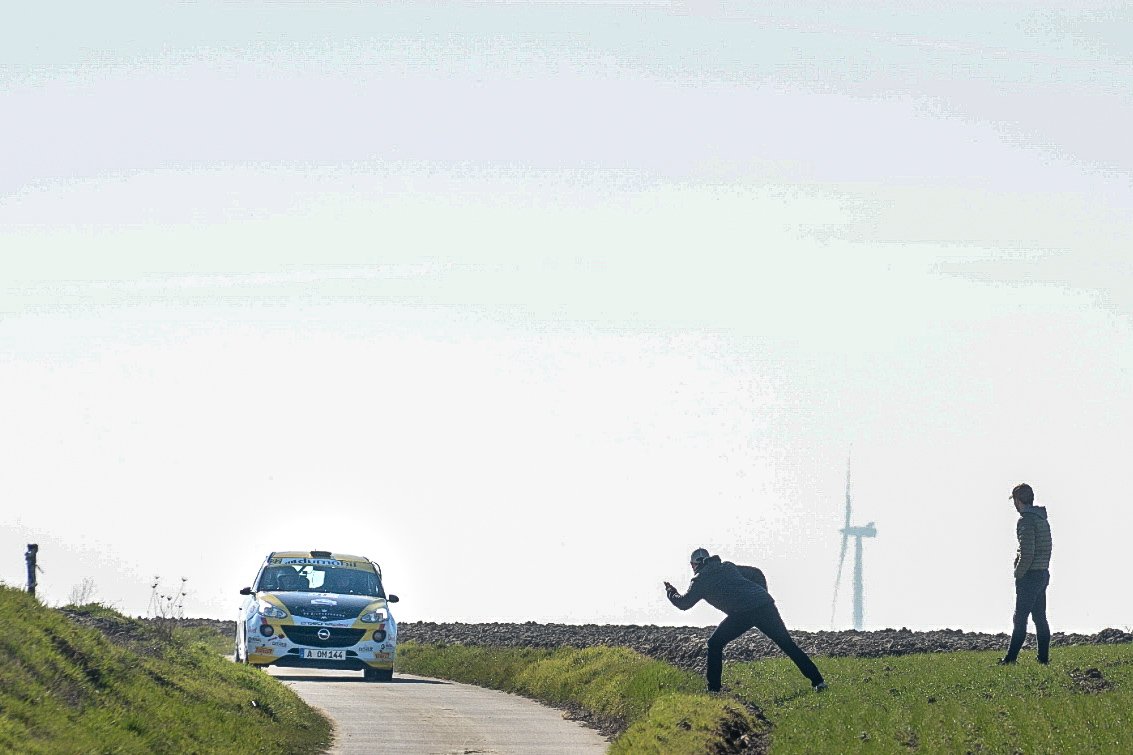 —
From PR materials, originally in French