It was a solid run from Ghislain de Mevius with Johan Jalet at the Rally van Hapsengouw with the Brussels based driver taking fourth, and unlike many others during the rally, not damaging the car throughout the course of the weekend.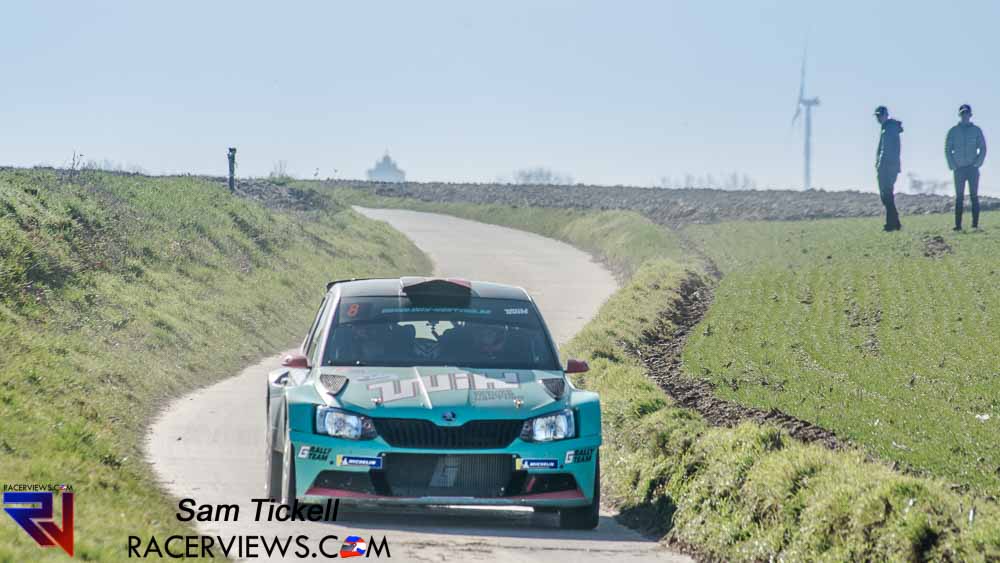 His reward was fourth, second Skoda home, some 90 seconds off the win – one where the new Volkswagens dominated. His pace on the rally was consistent, commendable as it is a rally that doesn't really suit him.
Lots of fast straights and big stops into 90 degree corners, not his natural strengths. It was also the first time he tackled Haspengouw in an R5 car and his first visit since 2011 where he was in a Renault R2.
"It was quite a good day for me, no major mistakes. I couldn't catch the pace of the podium but it was a good day.
"I am not fast enough in the fast sections so in this kind of rally I cannot fight for the win but I hope to be better in the next round, which will be technical and muddy."
The rally was also exceptional for its dry conditions, with no rain for the previous couple of weeks, there was no mud dragged onto the stages.
Making it quite the unique challenge in the Belgian rally scene.
"It was very dry and it is not normal for the season. When it is dry you have to be very committed and it was strange to have no water to start the season but it was a nice rally."
Next time out though is the Spa Rally that should be very different – rolling hills, through forests, though still on tarmac, the weather will be different.
It will be an entirely different challenge. One that he was successful on last year, also with a fourth position.
"We will have a test before Spa. It is quite soon so we are in the rhythm and we will keep that for Spa.
"Spa is a very natural rally, very technical with a lot more corners, some hills and it is a very nice rally."
It will be interesting to see how he gets on as it seems the Skoda isn't the best car in the field any more.
Last year he had a great run, taking three fastest stage times but an issue on SS 11 cost him the chance of a podium. Otherwise he wasn't outside the top 2 in the classification. He lost almost four minutes on that 13km stage, ruining his fight with eventual (first-time) winner, Adrian Fernemont.
Can he exact his revenge?
---
The RacerViews info
By Sam Tickell
We are passionate, dedicated motorsport professionals.
In 2019, we will be trackside at
The World Endurance Championship
Belgian Rally Championship
British GT
You will also find us at selected rounds of Blancpain, IMSA, WRC, and more. We aim to bring you interviews and photos you won't see anywhere else. We don't aim to break the news, rather we aim to bring the voices of the racers to you and atmosphere of the event to you at home. Our social media presence on Facebook, Twitter and YouTube bring you more, a holistic experience. We partner with racers and professionals in the industry and give back where we can. If we can help you or you have a story to share, please contact us.
In the past RacerViews has directly partnered with
Nat Rallysport and
and our team of reporters and photographers have also worked for events, teams, drivers and series from around the world.