Fair to say that the Belgian Rally Championship Service Park was thrown into a little bit of disarray this week when Kris Princen was let go by the BMA Squad following the Omloop van Vlaanderen.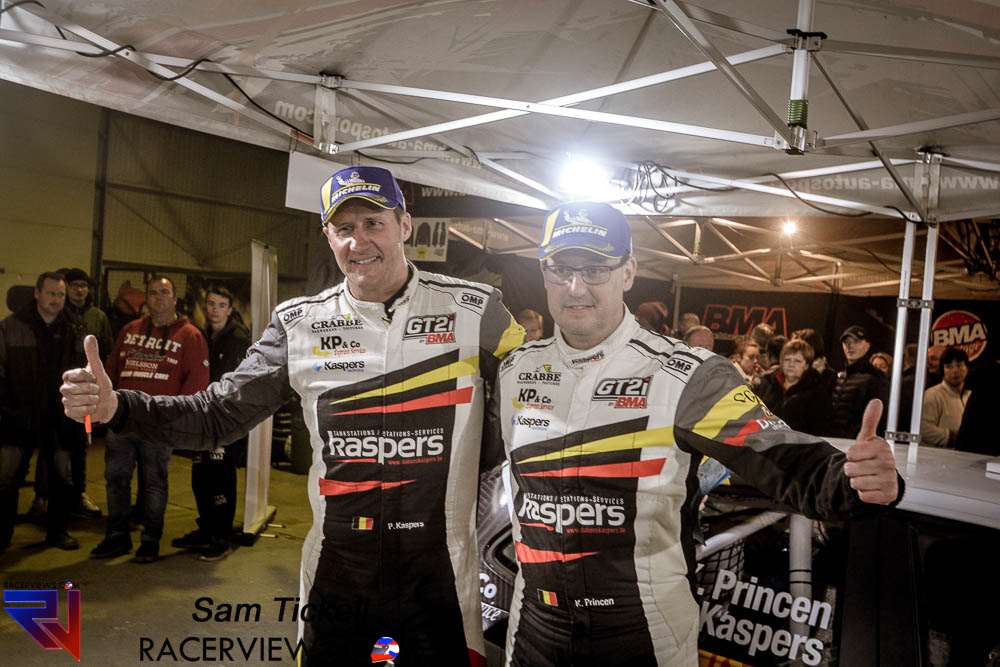 After Complaining about his Volkswagen Polo R5 after a difficult rally where he was off the pace and retired just before the end of the rally. He never looked like challenging for a win, which is most un-Princen like. But it was the culmination of a difficult few weeks for Princen who had to retire from the WRC rally Germany after a crash in Shakedown damaged his Citroen DS3 WRC enough that it could not be repaired in time for the rally. However as defending Belgian Rally Champion and as someone on course to successfully defend his crown this year, being let go by the BMA team was a massive surprise.
Bernard Munster, General Manager of BMA, who has decided to put an end to the collaboration with Princen, tell his side of the story.
"Many things have been said this weekend,

comments

Bernard Munster

.

During the race, but also after it, Kris and his entourage made very harsh remarks, wondering whether it was useful to continue with the VW Polo. All of these things led to a breach of trust. In these conditions, it is better to stay there. I find it very unfortunate that I had to announce to him today that our collaboration is ending now. But within BMA, the desire to continue this collaboration has disappeared. "

"This season, we have done everything to provide Kris Princen with a good car, which we are used to with all drivers. The results achieved this year speak for themselves. Everything was going well in the best of all worlds until this weekend. It was possible that something did not work on the car that Kris drove last weekend. But a thorough analysis showed that it was not. The VW Polo R5 with which Kris rode this weekend was totally dismantled. We have not put our finger on any anomaly or technical concern. I also analyzed all the images from the onboard camera, comparing them with other drivers. And we acted in the same way with the data collected. My conclusion, it is that the less good times signed in the framework of the Omloop van Vlaanderen, I communicated them to Kris last night. I do not go into details here. This remains between the Team Manager and the driver. In the process, I told Kris that I find the situation particularly unfortunate, but I put an end to our collaboration with immediate effect. I wish Kris the best for the rest of his career. "
In a Facebook post also originally in Dutch, Princen tells his side of the story
The time looks like me to respond to the separation between BMA and myself. I don't want to lower me to the level of Bernard and I have to say that I also be very disappointed in his reaction. We have also had a long, beautiful cooperation with many successes and that disappears by that communiqué in the shadows looks like me.
The 2 last years was definitely a great team! My car was getting in the dots, and in addition, no one else with my car. Everything changed with the arrival of the Polo this year. The cars are now with a high cost rent at the moment to do this seriously
The Omloop van Vlaanderen was the drop that did the bucket. On the shakedown dived, a lot of problems, the car was even in the livery of a last round. In short, the car was not done!
From at the start of the competition, Bram and myself all that it went to be a hard week-end. From once the course smooth was smooth, the car was not able to keep on the job. On the dry roads of Houthulst, we did 2 x in a scratch, what proves that nothing was wrong between my ears like Bernard so happy to make it all week-end. For many people along the stage, it was clear visible that the car was not stable and that I have problems with it. Except for Bernard Munster. The problem was over between my ears. At the brakes, the wheels is starting by a lot of aggressive pads. We couldn't change that however because they had no others. But that was not necessary because the problem was still between my ears. Bram and I'm having a great time, but to try the car to finish the finish. Even a fourth place brought even points for the championship. But even that didn't get us. A broken uitlaatcollector, clear a result of the crash of Lefebvre in Germany, made for a starting of the fire. I still wonder if that was really really, or also between my ears…
I am sorry to stop the reaction of Bernard to stop the collaboration. Myself wanted to Bram and I'm still trying to get the Polo up for the EBR. But I'm respect of course are choice. It's probably between his ears…
For me, this case is also closed. I remember especially the beautiful period we have together together and i wish the whole BMA team a lot of success in the future. I also want to thank all the mechanics who always have about my car's of. Bernard may be happy that he has such a opinion!
What we do, I can say with certainty that we will start in EBR and Condroz with a top car. We will make everything to get the title!!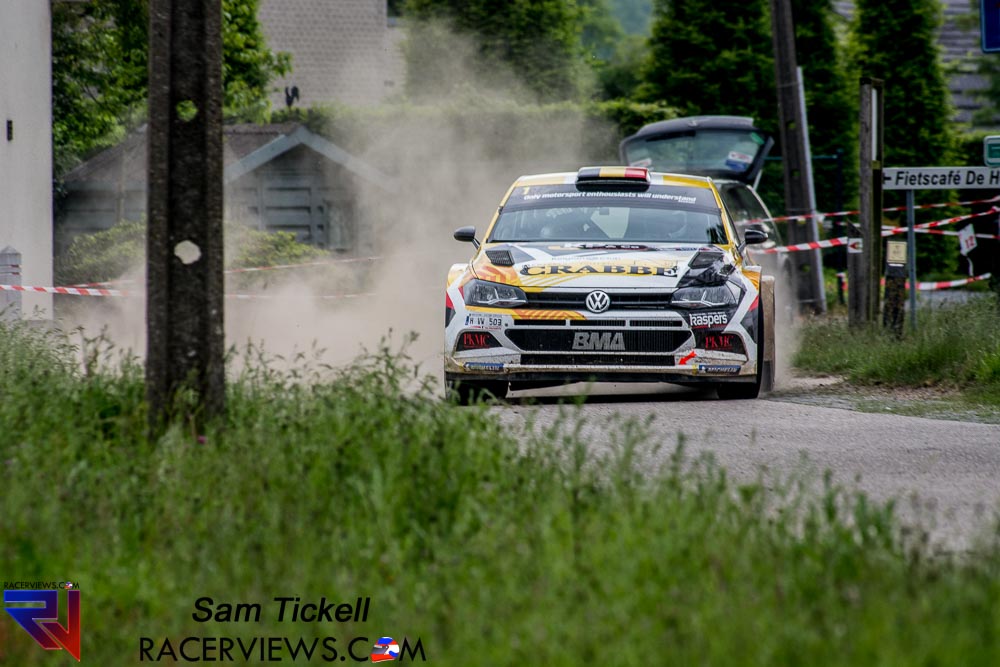 So, apologies for my scrappy translation but the good news is that Princeton has committed in that post to be of the East Belgian Rally and the final round of the season in Huy.
We will attempt to find out more as I imagine most of the Belgian rally media contingent will also try to do. But there didn't seem to be cracks on the surface regarding the relationship between BMA and Princen before these Germany and Roeselare commenced.
It will be interesting to see what happens now. These two squads have been together now for two and a half years with a championship and many wins between them.
BMA has a very wide rallying footprint With Volkswagens running in the WRC2 category and in Belgium, France, Germany…and a raft of historic cars and other rally cars running round whenever they can. So one would feel that this move has not been done without a plan behind it. But what exactly that plan is, we wait to see.
Then as for Princeton. Surely a man of his talent and speed would have be on the shopping list of many teams. But rallying is expensive. But are the likes of THX or SXM, for example willing to put a good deal together to get their hands on someone like Princen? Where will this end? Who knows we all keep an eye on it and bring you updates as they come.
===
The RacerViews info
By Sam Tickell
We are passionate, dedicated motorsport professionals.
In 2019, we will be trackside at
The World Endurance Championship
Belgian Rally Championship
British GT
You will also find us at selected rounds of Blancpain, IMSA, WRC, and more. We aim to bring you interviews and photos you won't see anywhere else. We don't aim to break the news, rather we aim to bring the voices of the racers to you and atmosphere of the event to you at home. Our social media presence on Facebook, Twitter and YouTube bring you more, a holistic experience. We partner with racers and professionals in the industry and give back where we can. If we can help you or you have a story to share, please contact us.
In the past RacerViews has directly partnered with
Nat Rallysport and
and our team of reporters and photographers have also worked for events, teams, drivers and series from around the world