Stephane Lefebvre was supreme at the Rallye du Condroz-Huy. The Frenchman, who used to come to watch the rally with his father as a child took the lead on SS2 and was never headed. His gap at the end, 52.5 seconds is not representative of his competition but he always had the rally under control.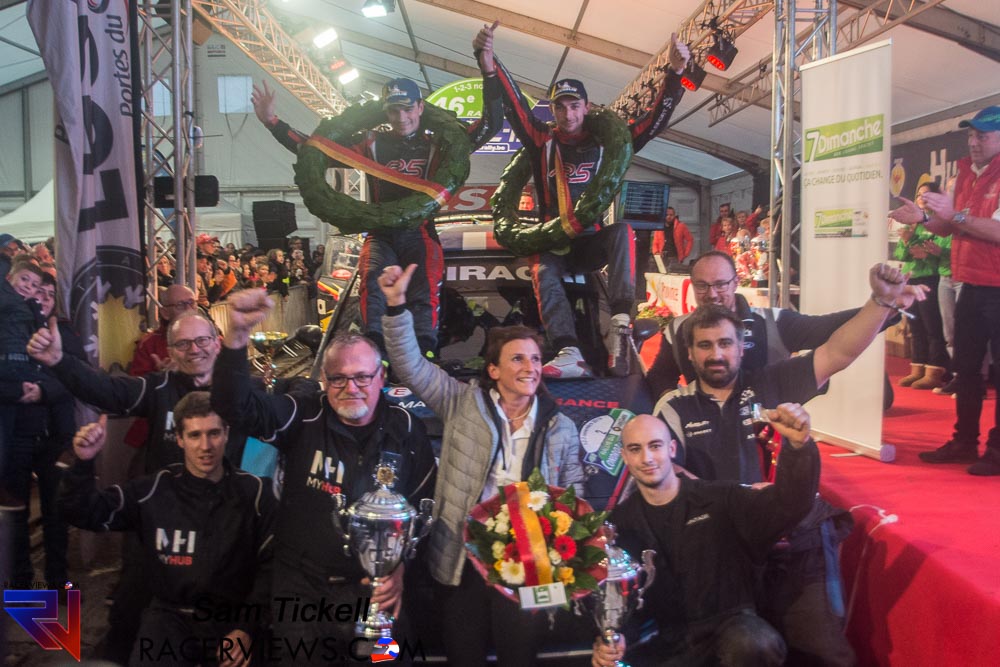 Lefebvre was at the wheel of an M-Sport Ford Fiesta R5 MkII in what was just his fourth rally of 2019 – having taken on two rallies in France and the ADAC Rallye Deutschland. He was immediately at home in the Fiesta, taking four stage wins in what were very trying conditions.
The conditions were tricky with intermittent rain meaning there was mud being dragged on stage, and not being washed off. Often the road conditions required slick tyres, providing a challenge for the drivers.
"It was a very tricky out there to be honest! I never see Condroz like that but anyway we have won again this year with a brand new car," Lefebvre said to RacerViews while he waited to go onto the podium.
"I'm very happy to back up my victory with the Ford Fiesta MkII and yeah, it's gonna be it's gonna be nice for for the team."
This year he fended off Sebastian Bedoret who retired after a crash on the final stage and Adrian Fernemont, who lost a minute on the final stage after a puncture. Lefebvre though had a comfortable gap after the end of Saturday's running, and controlled Sunday's action
Lefebvre won last year at Condroz in a Citroen C3 R5 in what has his final outing as a Citroen. Last year the weather was much more predictable.
This year, there had been a lot of rain leading up to the event, meaning the road edges were very soft. The weather forecast had predicted rain through the weekend but it only arrived in little, hard to predict spurts.
In fact the final stage saw a lot of water, and it caught out many cars, including Sebastian Bedoret. But Lefebvre stayed strong to the end.
"The last one was a very tricky – fully muddy and it was it was like GB conditions. Also was a slick tyre!"
"It was very, very tricky. And finally, we did the last one quite slowly to finish the rally."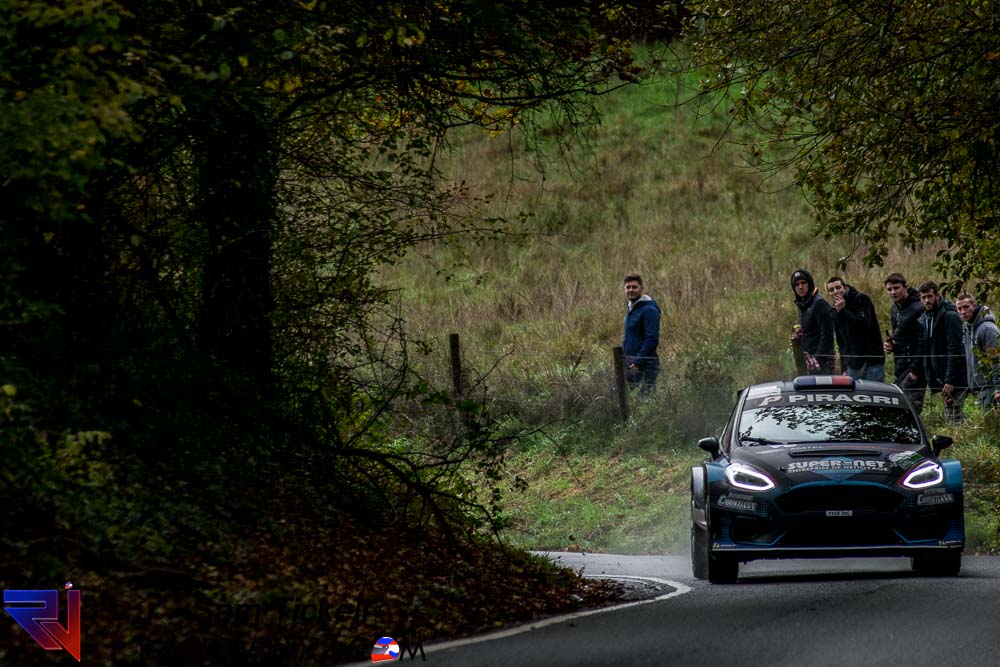 This success comes at a good time for Stephane, who is seeking to put together a 2020 campaign.
Winner of the JWRC and WRC3 in 2014, he was fast tracked into the senior Citroen team where he had only limited success. That left him with his limited 2019 roster – where he was on course for a WRC2 in Germany. Running a BMA prepared Volkswagen, he was leading until a silly error on gravel dragged onto the road ended his rally.
But this result on one of the last rallies of the year must surely work in his favour.
"I don't know [about 2020]. I hope I hope to find a contract to be back in WRC2. But let's see. I continue to push to be back and let's see where that can take us."
---
The RacerViews info
By Sam Tickell
We are passionate, dedicated motorsport professionals.
In 2019, we will be trackside at
The World Endurance Championship
Belgian Rally Championship
British GT
You will also find us at selected rounds of Blancpain, IMSA, WRC, and more. We aim to bring you interviews and photos you won't see anywhere else. We don't aim to break the news, rather we aim to bring the voices of the racers to you and atmosphere of the event to you at home. Our social media presence on Facebook, Twitter and YouTube bring you more, a holistic experience. We partner with racers and professionals in the industry and give back where we can. If we can help you or you have a story to share, please contact us.
In the past RacerViews has directly partnered with