Racing in the Eurasia Motorsport #36 Ligier JS P217, Merhi set a time of 1:53.191. Setting a time just 0.051 of a second behind him, Harry Tincknell will line up in second place on the grid. The result is a positive one for the Thunderhead Carlin Racing team who make their debut in the Series this weekend. Third fastest was Roman Rusinov in the Aurus 01. Rusinov is also making his debut in the Series with the G-Drive Racing by Algarve.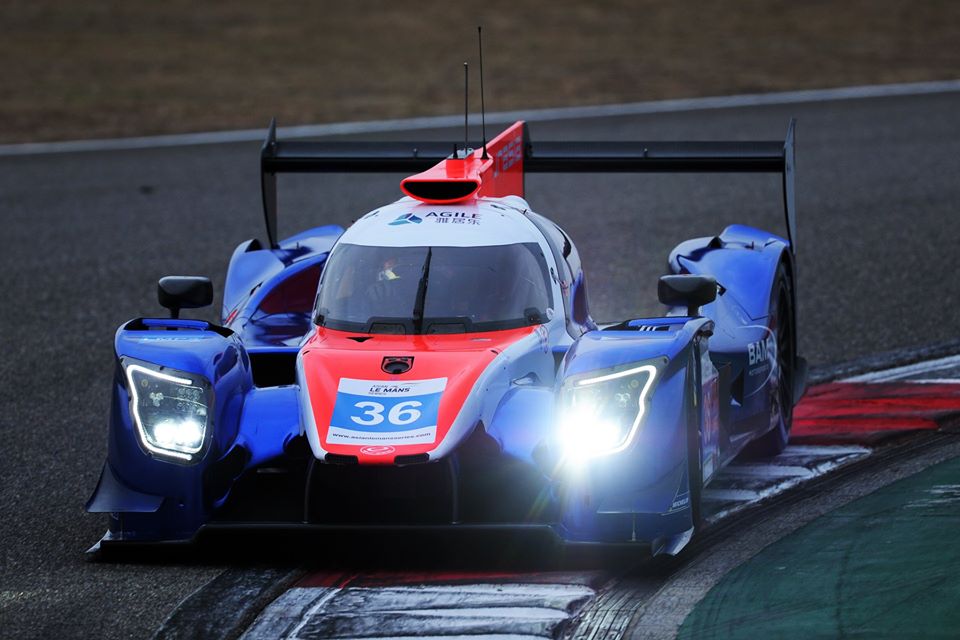 Chinese driver, Kang Ling has claimed the LMP2 Am pole position for his home. He is racing with reigning LMP2 Am Champions ARC Bratislava in their Ligier JS P2.
The two Ligier JS P2 entries from Rick Ware Racing were delayed significantly on their way to China, however they have now arrived and the team are working frantically to get the cars ready to make the grid for tomorrow's race.
Nielsen Racing's Garett Grist claimed the first ever LMP3 pole position for a Norma chassis in the Asian Le Mans Series, setting a time of 2:00.112. Second in class is the is Nigel Moore racing who set a time of 2:00.515 with the defending LMP3 Champions Inter Europol Competition in a Ligier JS P3. Lining up third will be the second Nielsen Racing Norma M30 with Colin Noble setting a time of 2:01.179.
In GT3 it is very close with less than a second between the top 5 runners with the # 27 HubAuto Corsa Ferrari 488 GT3 driven by Davide Rigon claiming pole position with a time of 2:03.760. Second fastest was the Spirit of Race Ferrari 488 GT3 of Alessandro Pirguidi, just 0.001 of a second ahead of the D'station Racing Aston Martin Vantage AMR being driven by Ross Gunn.
Pole Position – by class:
LMP2: #36 Roberto Merhi Eurasia Motorsport Ligier JS P217
LMP2 Am Trophy: #4 Kang Ling ARC Bratislava Ligier JS P2
LMP3: #3 Garett Grist Nielsen Racing Norma M30
GT: #27 Davide Rigon HubAuto Corsa Ferrari 488 GT3
GT Am: #16 Zhiwei Lu Astro Veloce Motorsports BMW M6 GT3