"If you ask me which is my favourite car, it is the Subaru Group A."
It is almost like Bruno Thiry wanted to talk about his rally passion when RacerViews talked with him earlier in 2019. The Belgian was a great rally hope for the nation in the 80s and 90s and didn't wind his career up until after the turn of the millennium.
In his 257 starts, he only made one with the Group A Subaru Impreza 555 (but in Winfield colours…) but it certainly made an impact.
"I had the opportunity to drive an ex-Colin McRae car in Ypres in 1997. I really enjoyed driving that. I had a big fight with Freddy Loix. We finished second, about seven seconds behind but I was leading and had a problem with the centre-diff. Without this problem, I think we could have won. But anyway, it was great!"
In 1997, the Ypres Rally was a fixture on the European Rally Championship. It was a year out of the WRC for the Belgian who had been rallying first with Opel then Ford for a few years, achieving many point scoring finishes and podiums in the RAC Rally GB in 1994, along with Italy and Spain in 1996.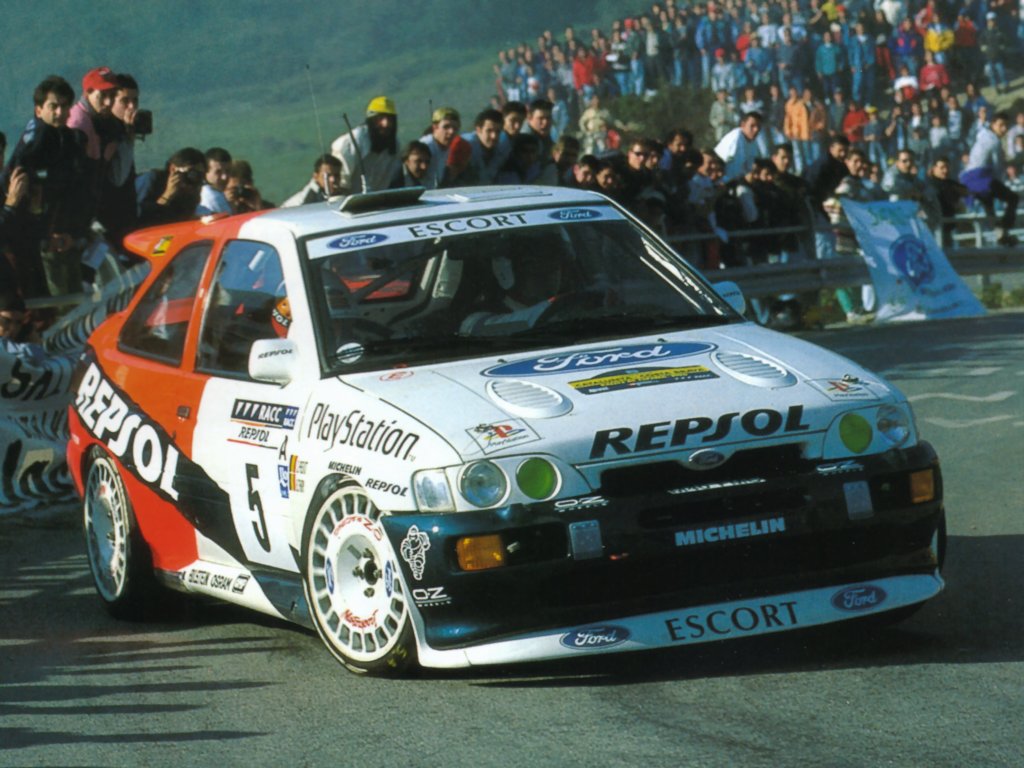 Arguably Thiry had been robbed of a victory in the Tour de Corse in 1995 before a wheel hub problem left him on the side of the road within sight of the finish. At the time it prompted discussion on whether the road side servicing rules were apt, given such a fixable problem left the Belgian and his Ford team without the win, for a problem so fixable. Remember, at the time there was no Rally2…
Given his time at Ford coincided with its less-than-reliable phase, perhaps it is not so hard to understand why he rates the Subaru ahead of the Escort RS and the Escort WRC.
In the end, his WRC career would never give him the win many thought he deserved and had the talent for. While he did take some class wins with Opel he would take five podiums in WRC, all with Ford. His last was in 1998 where he was the first car to pass the stricken Carlos Sainz and Luis Moya, coming to the finish line, telling the world that the Champions would not be Spanish.
He would end his Ford partnership for the 1999 season and join the factory Prodrive Subaru squad. It would be a reunion of the team who bought the driver his favourite car.
But it was not the fairy tale Thiry was hoping for.
Subaru struggled in the first half of the season and while Thiry was able to take some points, he was reassigned to boost the Championship chances of the team.
"I had the opportunity to drive with Richard Burns and Juha Kankunen." explains Thiry.
"In 1999 but we had a problem with the tyres. David Richards decided to stop the program and I had to work in the shadows, developing the car. With Subaru it was really nice with great memories working with Prodrive."
He would get an outing in the ERC, taking the win Rali Vinho da Maderia.
He would go onto rally more in the WRC, firstly with the Skoda Octavia, where, in 1999 he flattered to deceive the car's pace and robustness when he took fourth in Rally GB in fourth, the car's only points for the year and a result that would not be bettered until 2001 when Armin Schwartz took fourth in Monaco and third on the Safari.
He would rally the Skoda in 2001 as well but would fail to take a top 6. Part time efforts for privately run Peugeots and Toyotas would also yield some points.
He had national success until that time, taking four national (class) championships in Belgium in the 80s and 90s but international success had illuded him.
In 2000, he would take the F2 Championship in the ERC with Citroen. Rallying with the factory team, he ran away with the F2 crown, taking four class wins and a second in seven rounds – retiring with mechanical issues at home in Ypres and in Turkey. He came close to the overall crown, taking second to Henrik Lungaard in a Toyota Corolla WRC.
He would step back up to WRC before coming back to the ERC, first combining it with the WRC outings in 2002 before an all out assault in 2003. He was backed by Bastos and run by the Kronos team and it went to plan.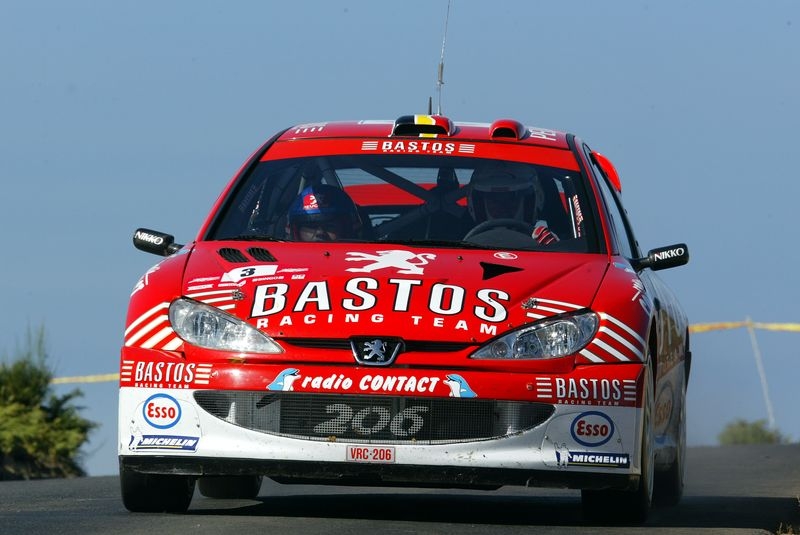 He would win in Ypres and Condroz in 2002, taking fifth in the standings.
Then there was 2003. He retired twice with mechanical issues. Otherwise he would not finish below second. Six wins and dominant. But with only 9 stage wins for the year, his guile and experience counted as much as raw pace.
"With Peugeot I was not a factory driver but we had an ex-works car with Kronos in 2002 and 2003. For me it was the best private team as it was very professional. In 2003 we finished first in the European Championship – it was really nice."
His full time career would last one more year, again with Kronos but with an S1600 Citroen, where he would also teach a young Nicolas Gilsoul a few things as he looked to build his co-driver career.
He would take third in the Championship that year with some class wins.
To that time, his career had taken him over the world, a long way from regional Belgium and the Simca and Datsuns he started with.
"Rally is something special. I was very passionate. I was running everything with a race engine. I started at the bottom. I was then in rally sport for 17 years and stopped in 2004 with Citroen Bastos."
"I was in the European Championship against Simon-Jean Joseph. It was my last year."
He has not really left the rally scene though, competing occasionally to this day. But his links run deeper.
"Now I am in Luxembourg working for Goodyear as a test driver and I develop original equipment for BMW, Mini and Rolls Royce. It is a really interesting job."
He plays an important role in the hopes of the current Belgian star in the WRC. He and Thierry Neuville have a close relationship. They share a home town and Neuville surprised Thiry with an outing in Neuville's Opel Corsa at Ypres in 2019.
"I am working for Thierry now. I have been working with him for seven years doing the gravel notes."
"We come from the same town – Sankt Vith, and I have known him for a long time. He now has his own workshop. He builds crosskarts for young drivers. It is all made there and he has restored cars too."
In the end, there may not have been the WRC success that in a parallel universe he would have gotten but five WRC podiums, an outright ERC championship and 14 wins suggests his talent was not wasted. Plus he had the fun of rallying some of the sport's finest machinery and still remains in the sport.
And Bruno Thiry himself puts it nicely, if a little understated.
"I have nothing to complain about. I had nice career."
===
The RacerViews info
By Sam Tickell
We are passionate, dedicated motorsport professionals.
In 2020 you will see us trackside and stage side with exclusive coverage of
The World Endurance Championship
The World Rally Championship
Belgian Rally Championship
and more!
We aim to bring you interviews and photos you won't see anywhere else. We don't aim to break the news, rather we aim to bring the voices of the racers to you and atmosphere of the event to you at home. Our social media presence on Facebook, Twitter and YouTube bring you more, a holistic experience. We partner with racers and professionals in the industry and give back where we can. If we can help you or you have a story to share, please contact us.
RacerViews has partnered with Championships, drivers and teams in the past. If you think we can help, have a tip or just want to say hi, please reach out.