The start of a new Belgian Rally Championship season sees new cars for the past three Champions with two switching brands and another upgrading.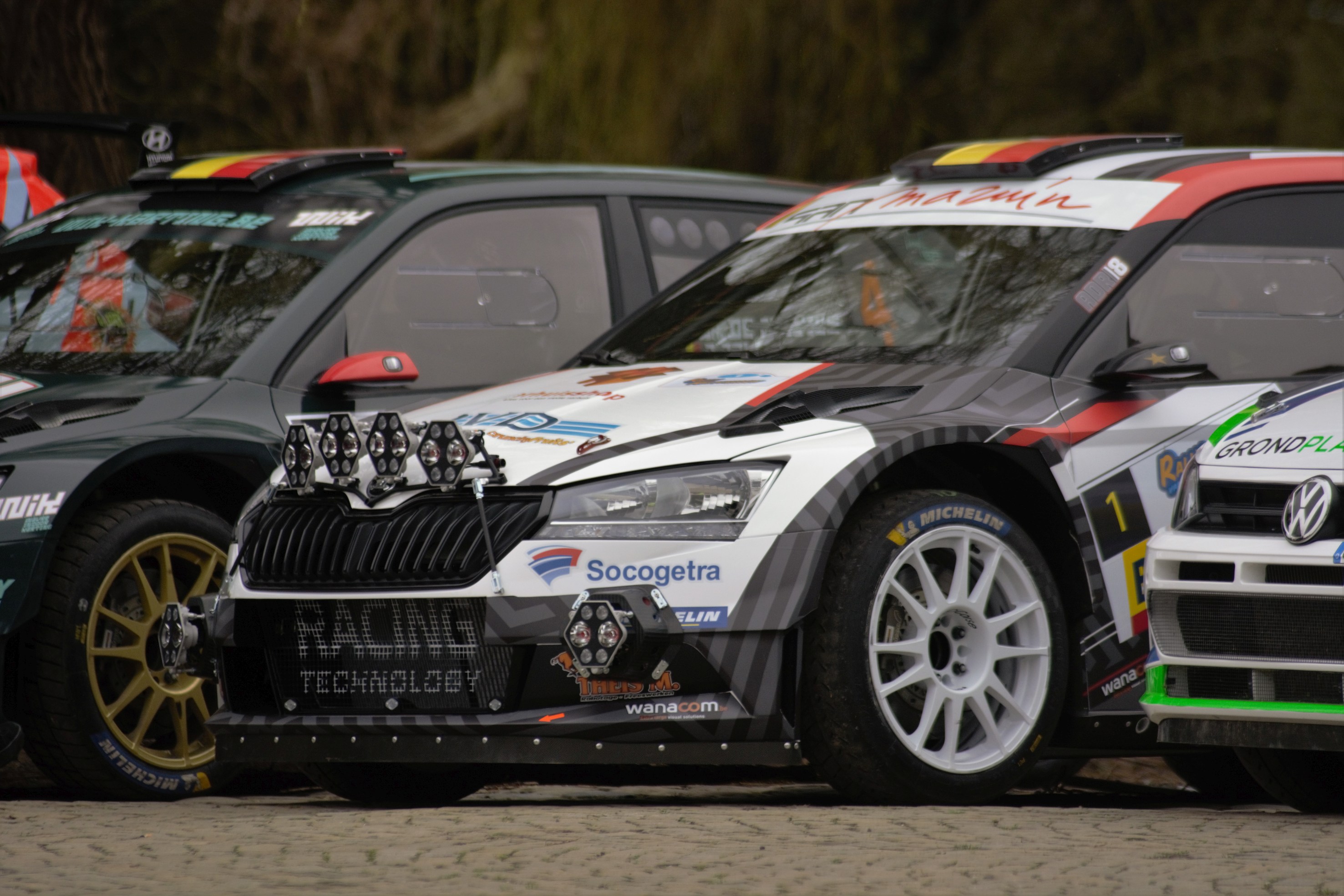 In a way, it is absolute proof of the strength of the Championship, something further underlined by the fact there are 17 R5 cars taking the start of the Rally van Haspengouw (there was to be 18 but PJM Cracco had to withdraw due to illness.)
At the front, three of the 2020 title contenders have their new cars. Adrian Fernemont has upgraded to Skoda Fabia R5 EVO. The 2018 Champion, Kris Princen has switched from his Skoda to a Citroen C3 R5 and Vincent Verschueren has taken to a VW Polo R5 (though he has one round in it so far, Condroz Rally last year).
Both Princen and Fernemont are bullish about their chances this year in their new cars.
"I feel good for the moment. The test was good in the new car," Fernemont said to RacerViews.
Princen too has done a lot of work in the winter to get used to his new car. Last year was a disjointed one for him but he is focused and confident coming into the season.
"It feels good to go into the year. We did a lot of testing, the most I have ever done before a season – and the C3 feel good," Princen said.
"We will see tomorrow, we can do a lot of testing but the rally is very different."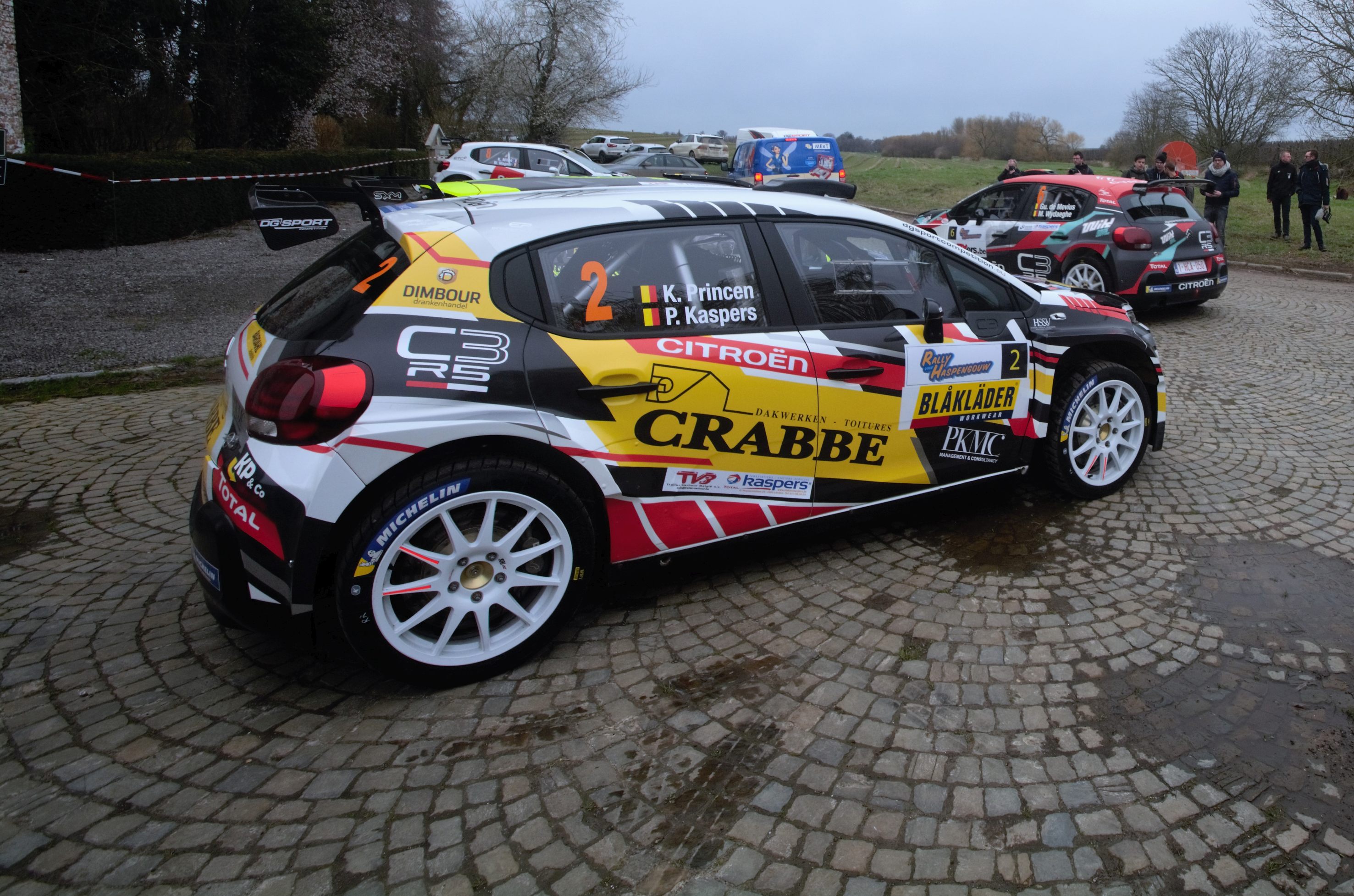 For Princen, he returns to a team where he has rallied before, spending two years with the team when he ran a Peugeot 208 R5 T16 – a car that he says in incomparable to a new R5 car.
He confirms that he settled back in well with the team.
"They have a lot or experience and I also know the team well. I drove with them for two years. It is a really professional atmosphere. I just have to come and drive, everything else is done!"
Meanwhile, Verschueren is a little less confident of his chances after a tough 2019 campaign.
"It is a very difficult question [to know what to expect this year]. The first thing is to get used to the car and get the setup. If I can do this, I will be fast. But the level is so high now," Verschueren said
"The Condroz was a very difficult rally – a typical Condroz, with the wet and mud! We had tested in the dry but we struggled for grip but we learnt a lot there."
Though all see this year as a tough one with new full season entrants from the likes of Guilliame de Mevius and Gregoire Munster joining the likes of Sebastien Bedoret as possible contenders.
"The guys that drive the same cars as last year will be more confident but I have done a lot of testing and I am confident that the gap will not be that big," Princen confirmed
Though the Rally van Haspengouw will be a tough one to predict. The testing for most teams happened in snowy conditions, and the forecast for the 137km is for wet.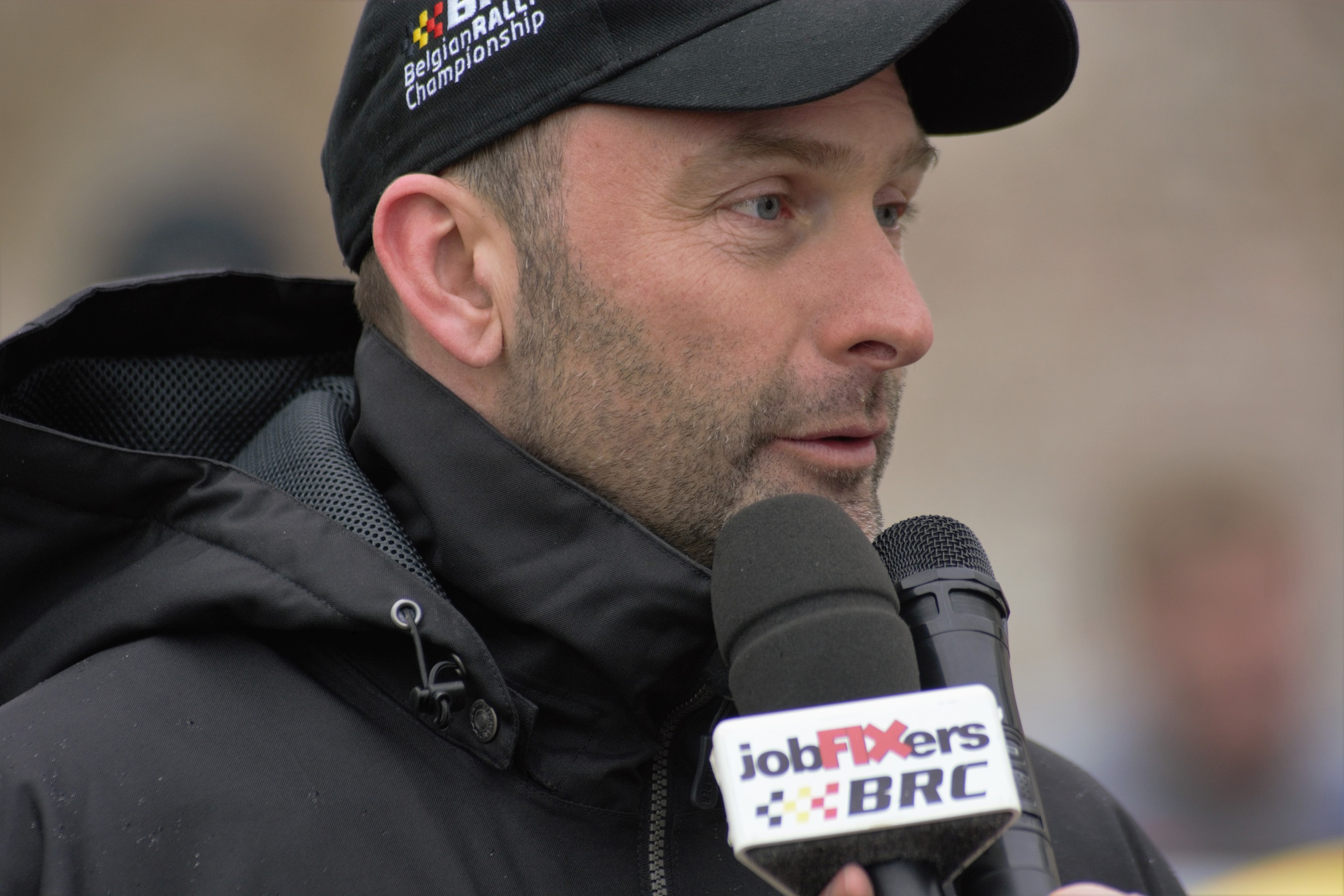 "We will see on the first stage! I feel comfortable in the car. It isn't easy to start Haspengouw in the wet conditions," Fernemont said. Certainly a tough start to his title defence in a new car.
"This car is more aggressive. The old car was easy to drive and we will try to do our best."
For Verschueren, he is the sole VW going for the crown, against what he acknowledges is a high level of competition in both brands and driver talent.
"If you have the support of the team it is good. The fast guys are going to be there and if you have guys in the same cars they aren't going to tell you what they do unless you are very good friends!"
"I don't know it is an advantage or not, but I like it more. The other brands have more cars and it is nice to have another car. I like the VW a lot. It is a beautiful car. It is fast in the dry and we have work to do in the wet but we will get there."
No matter what, these three drivers will be favourites for the 2020 Jobfixers Belgian Rally Championship but they won't have it their own way.
And with a tough start to the Championship – with new stages and a wet and cold Rally van Haspengouw, the 2020 Champion is anyone's guess.
A new year for the Belgian Rally Championship!

The Belgian Rally Championship is about to go! 17 R5 cars will line up for the start = http://www.racerviews.com/2020/02/29/3-champs-3-new-cars-for-the-2020-belgian-rally-championship/

Posted by RacerViews on Friday, February 28, 2020
===
The RacerViews info
By Sam Tickell
We are passionate, dedicated motorsport professionals.
In 2020 you will see us trackside and stage side with exclusive coverage of
The World Endurance Championship
The World Rally Championship
Belgian Rally Championship
and more!
We aim to bring you interviews and photos you won't see anywhere else. We don't aim to break the news, rather we aim to bring the voices of the racers to you and atmosphere of the event to you at home. Our social media presence on Facebook, Twitter and YouTube bring you more, a holistic experience. We partner with racers and professionals in the industry and give back where we can. If we can help you or you have a story to share, please contact us.
RacerViews has partnered with Championships, drivers and teams in the past. If you think we can help, have a tip or just want to say hi, please reach out.