It was an unexpected performance from Ghislain de Mevuis on the Rally van Haspengouw. Not for the fact that he lacks pace. Far from it, he demonstrated his ability last year with several podiums. But to defeat the Haspengouw specialist – Kris Princen and the defending Champion, Adrian Fernémont was unexpected.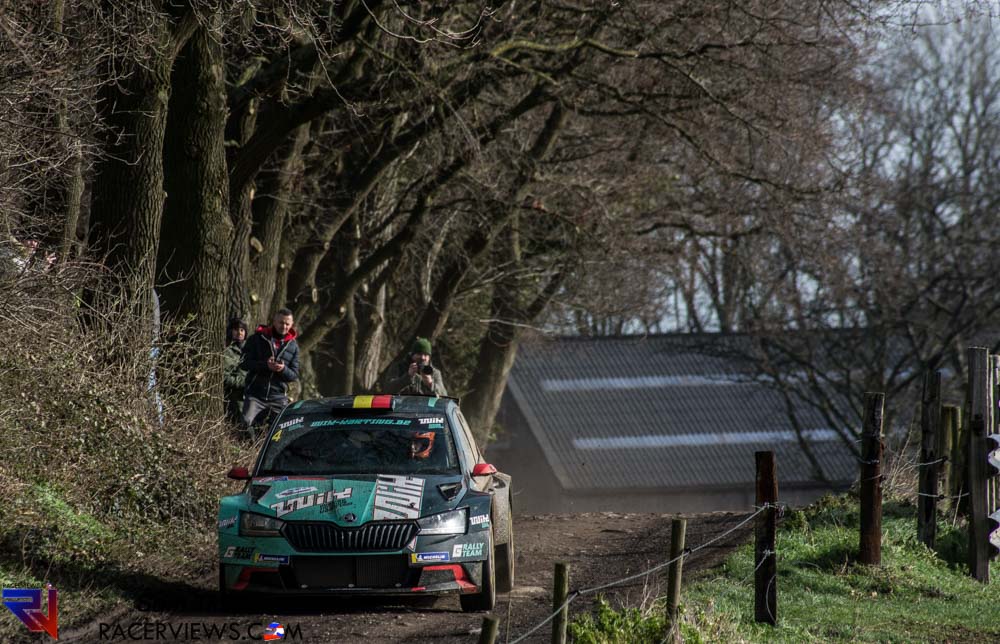 He had a little luck on the final stage with Princen suffering from a puncture but the pace was genuine and de Mevius may have done it even without the puncture.
He took four stage wins, including the first two stages and the last stage and led for until Princen had a stellar run on SS8.
De Mevius put it all on the line for SS12, the final stage. He was 2.7 seconds behind Princen. He knew he had to push.
He took the stage win by, funnily enough 2.7 seconds but over Grégoire Munster. Princen had lost 28 seconds with the puncture.
"Well honestly I thought Kris would stay the front because was very close and he knows what he is doing!" de Mevius said to RacerViews.
"I did push in the last one and got a good time just in case of little mistake from him."
And that is why you have to be there. In a rally with so many punctures, de Mevuis had the pace and managed to keep the car, and tyres, in one piece.
It is a good omen for his year.
"We got many stage wins so the speed was there."
"It is not normally my favourite rally – normally…but now it is!"
De Mevuis and Johan Jalet certainly earnt their celebrations on Saturday in Landen. They now lead the Championship going into the Spa Rally – a very different prospect with the flowing roads of the Ardennes, rather than the farm roads of the Flemish Brabant.
Last year he finished third in Spa, this year, can he go better in his new Fabia EVO?
"I think this new car is amazing. For me, it was a big difference and the honesty I had a good day and not taking too many risks."
"The speed was there. So yeah, Spa now, I am looking forward to going there."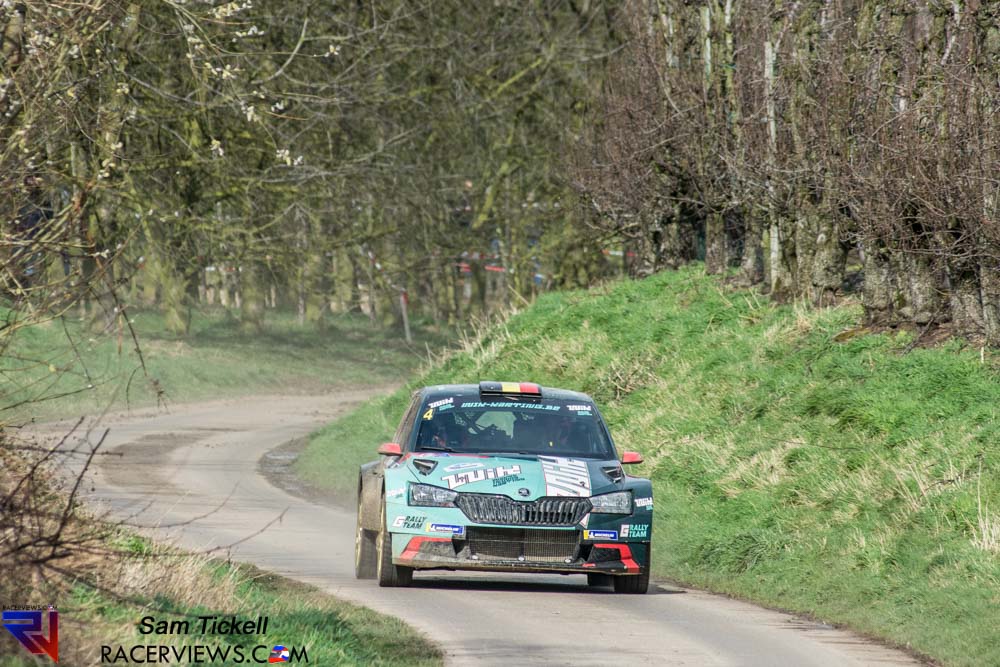 The RacerViews info
By Sam Tickell
We are passionate, dedicated motorsport professionals.
In 2020 you will see us trackside and stage side with exclusive coverage of
The World Endurance Championship
The World Rally Championship
Belgian Rally Championship
and more!
We aim to bring you interviews and photos you won't see anywhere else. We don't aim to break the news, rather we aim to bring the voices of the racers to you and atmosphere of the event to you at home. Our social media presence on Facebook, Twitter and YouTube bring you more, a holistic experience. We partner with racers and professionals in the industry and give back where we can. If we can help you or you have a story to share, please contact us.
RacerViews has partnered with Championships, drivers and teams in the past. If you think we can help, have a tip or just want to say hi, please reach out.