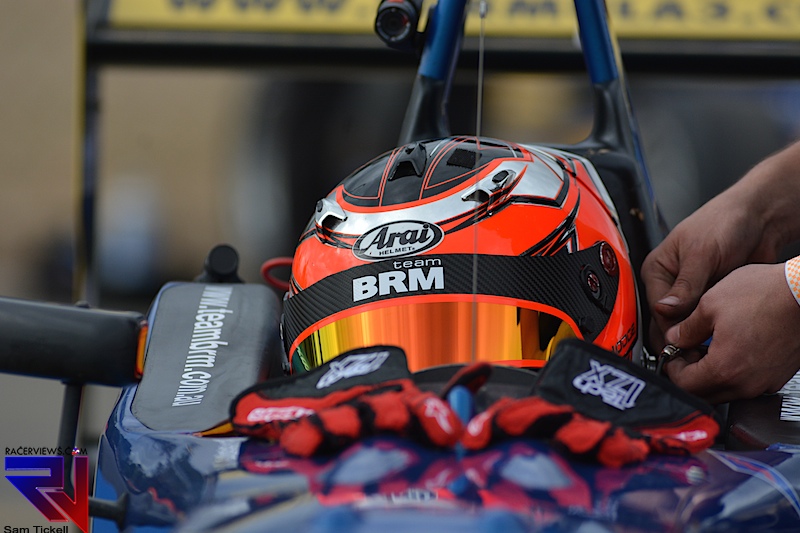 Simon Hodge took the Australian F3 world by storm in 2014.  Having stepped up from Formula Ford he took his BRM with a Mygale Mercedes to the Championship and the Gold Star.
He had an ideal start to the year at his home race in Adelaide, taking the round, pole and a lap record.  In this interview he tells us this was when he knew he could go for the title.  While the next couple of rounds didn't go quite as well as Adelaide, he continued his pole run and took a lap record at Bathrust (below).
He battled all year with with Ben Gersekowski and teammate Chris Anthony.  Through the year he was untouchable in qualifying, took four lap records and nine wins.  He battled wheel to wheel and had to fight at the front of a very high quality field for his points.
Now he has his Gold Star, he looks to the future.  A young man with his head in the right place, seeing many possibilities for a career, rather a blind pursuit of V8 Supercars or F1 for example.  He talks his future plans near the end of the interview.
It was a pleasure to talk to Simon and watch him race during the year – and we offer our congratulations to his title.
Download this episode (right click and save)
Click here to subscribe to RacerViews iTunes channel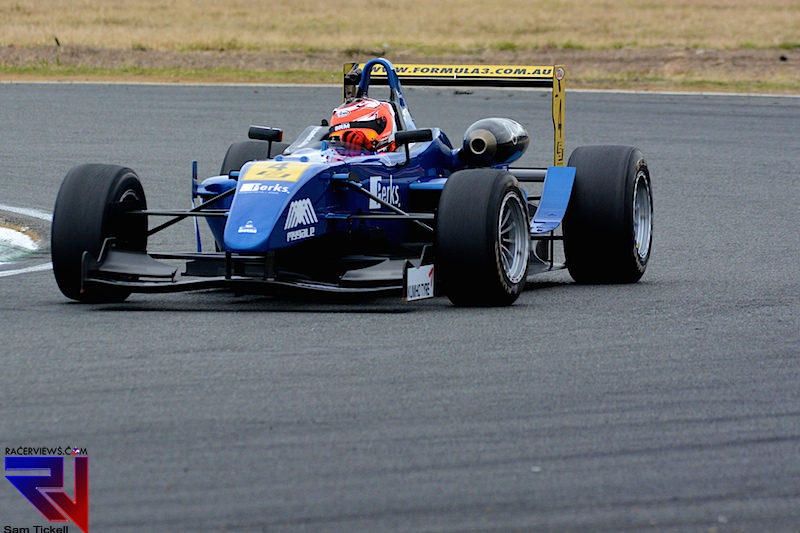 By Sam Tickell,  November 2014
RacerViews was established in 2011 and with the aim of delivering a new web experience to motorsport fans. We bring exclusive interviews and photos from motorsports finest drivers of yesterday, today and tomorrow. Our team has over 30 years of experience in the motorsport field. With a heavy presence on Facebook,Twitter and iTunes where we have over 3000 followers, our mission to bring exclusive content is in safe hands. Additionally we have over 1 million views on our G+ page. We have partnered with motorsport teams like Stig Richards Motorsport, One of a Kind Motorsport, Dark Horse Racing and MRT Performance in order to give you the best exclusive motorsport coverage.
We are always looking for new people to join our team. If you are a motorsports photographer or journalist looking for additional exposure or a great place to learn your trade, contact us