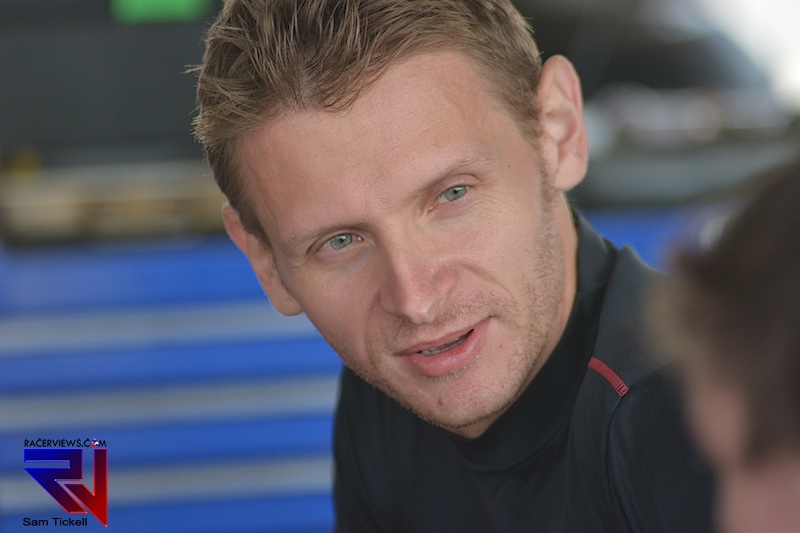 Many Australian riders have ambitions of racing overseas and Phil Czaj is amongst them. He has secured a ride with the Nanotop HMF Team Suzuki team for this year's Suzuka 8 Hours, part of the blue ribband World Endurance FIM Championship.
It is a race that sees Casey Stoner return to action and we will see Yamaha's Bradley Smith and Pol Esparago race this year.
But the talent search goes well beyond the MotoGP field.
Phil was spotted at a round of the Victorian State 'BEARS' Championships where his approach and consistency were noticed.
It wasn't a foregone conclusion for Phil as the process will see him compete against the clock for the spot.  He visited Japan twice, once for a one week period, and later for a month to try out for the ride.  The period would undoubtedly provide a massive learning curve for the Australian rider who has only been competing for a few years.
We talked with Phil about what he was expecting from the test earlier this year (which has been embargoed until now!)
Download this episode (right click and save)
Click here to subscribe to RacerViews iTunes channel
Phil was immediately fast on the bike but the test was quite limited meaning that there is a lot more to come from Phil and the bike.  To demonstrate the this, he only got 12 laps on the bike in the first practice – not much time to get used to a new bike, a new track and get up to speed to impress the Japanese Suzuki outfit.
As Phil said to RacerViews after his test, there were challenges and changes that he had adapt to while he was in Japan.
"There weren't any other riders competing for the spot as originally thought but the team had a target time set that they wanted me to lap in," he said.

"Over the two days of testing I had three outings on the bike but completed no more than 25 laps all up.
"So not much time to get use to all the new things. There was so many different aspects to learn – new track, new bike, different tyres, and the setup of the bike was more towards the smaller lighter local riders so it was difficult to ride.
"That set aside we showed good pace early on and with more bike time there can be big steps forward so I'm really looking forward to the next test."
In the end Phil did impress the Nanotop HMF outfit and will line up on a Suzuki GSXR1000 in the hugely competitive Superstock class. A category with some 18 bikes, it will be tough competition for Phil.
The class, though, is similar to what Phil rides in Australia but the bike is hugely different (Phil explains the differences between the Aprilia and the Suzuki in the interview) and Phil will have some work to do to get used to the bike and extract the pace that he has and that the bike has.
It is a huge opportunity for Phil as the team has said, the Suzuke 8 Hour is on a par with a MotoGP event with crowd size, popularity and prestige. It is a rare honour for riders to be able to come and race at such an event but when riders do, it can be a springboard to other rides and launch an international career.
Endurance World Championship is the premier worldwide endurance motorcycle racing championship. The championship season consists of a series of races held on permanent racing facilities. The results of each race are combined to determine two annual World Championships, one for teams and one for manufacturers.
The Suzuka 8 Hours will race on 26 July and each team will consist of three riders.  It is the second round of the FIM Endurance World Championship after the Le Mans 24 Hours was held in April.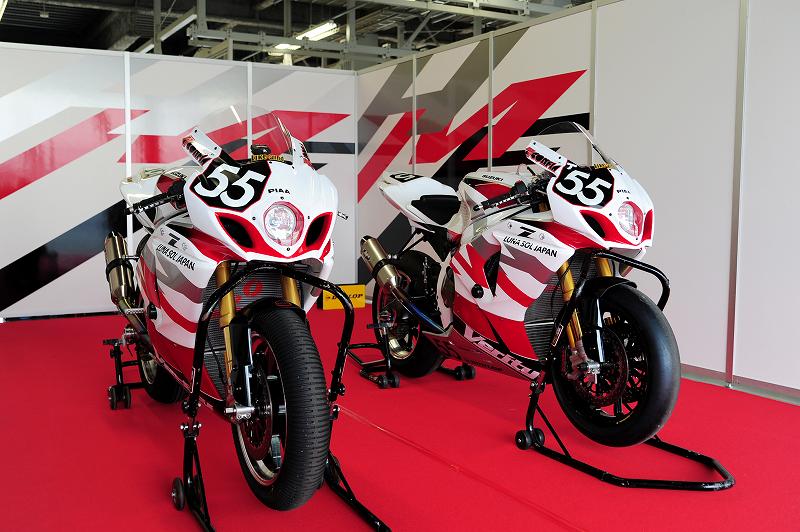 By Sam Tickell, July 2015
RacerViews was established in 2011 and with the aim of delivering a new web experience to motorsport fans. We bring you more than just the news.  Our exclusive interview and galleries brings you the views from the track, from the racers. Our extensive race review collection allows you to keep up with the action from around the world. Our team of passionate pros have decades of experience in the motorsport field. Our social media presence on Facebook, Twitter and iTunes  bring you more, a holistic experience.  We have more than 3100 followers on Twitter and more than 1.5million views on Google Plus.  Our mission is to bring exclusive content is in safe hands. Over the time we have partnered with motorsport teams like Andreas Wirth, Stig Richards Motorsport, One of a Kind Motorsport, Dark Horse Racing and MRT Performance in order to give you the best exclusive motorsport coverage.
We are always looking for new people to join our team. If you are a motorsports photographer or journalist looking for additional exposure or a great place to learn your trade, contact us