Romain Dumas is one of racing's versatile drivers and one that has achieved a lot over his career. This year's visit is his first to the Liqui Moly Bathurst 12 Hour – a racetrack that you could say is getting on the bucket list of more and more drivers.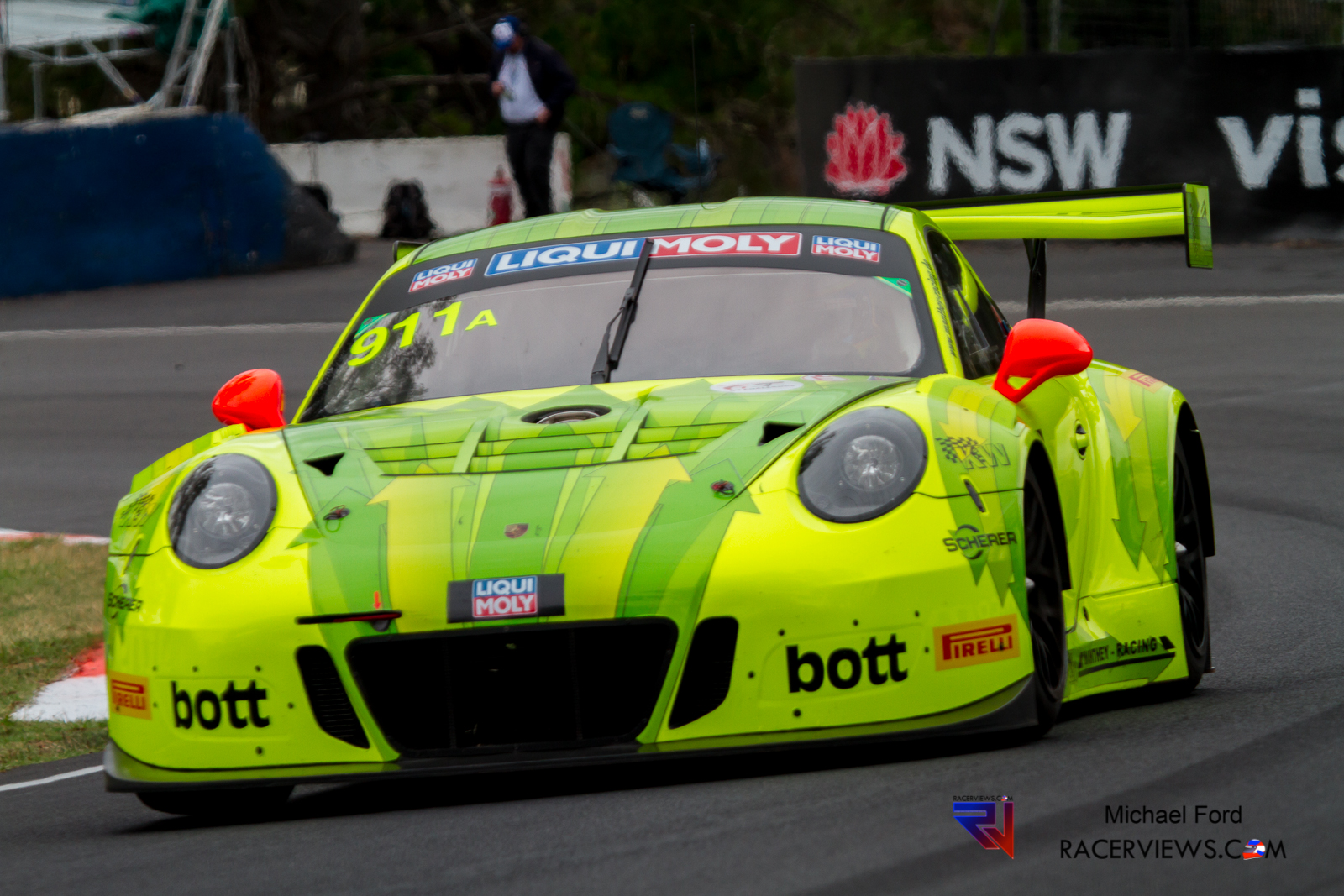 The future for Dumas, while not including LMP1 is probably just as interesting. In this interview he tells of his love of racing GT cars – being able to race without as much in depth thought that the LMP1 Porsche required. Though he was always very, very good at that.
It also doesn't mean that is not trying something new as he will go for his fourth Pikes Peak title in an electric car.
Learn about it all in this interview.
The RacerViews info
Interview by Michael Ford, February 2018
RacerViews was established in 2011 and with the aim of delivering a new web experience to motorsport fans. We bring you more than just the news. Our exclusive interview and galleries brings you the views from the track, from the racers. Our extensive race review collection allows you to keep up with the action from around the world. The team of passionate pros have decades of experience in the motorsport field. Our social media presence on Facebook, Twitter and YouTube bring you more, a holistic experience. We have more than 3100 followers on Twitter and more than 2 million views on Google Plus. Our mission is to bring exclusive content is in safe hands.
Our commitment to motorsport can be seen with unrivalled coverage of the Queensland Rally Championship. Additionally, over the time we have partnered with motorsport teams like Ben Gersekowski, Andreas Wirth, Stig Richards Motorsport, One of a Kind Motorsport, Dark Horse Racing, Nat Rallysport and MRT Performance in order to give you the best exclusive motorsport coverage.
If you have a motorsport story to share contact us!