For a man who is spends four days a week as a real estate agent and another day learning how to be a real estate agent, Steijn Schothorst makes for a pretty good GT driver.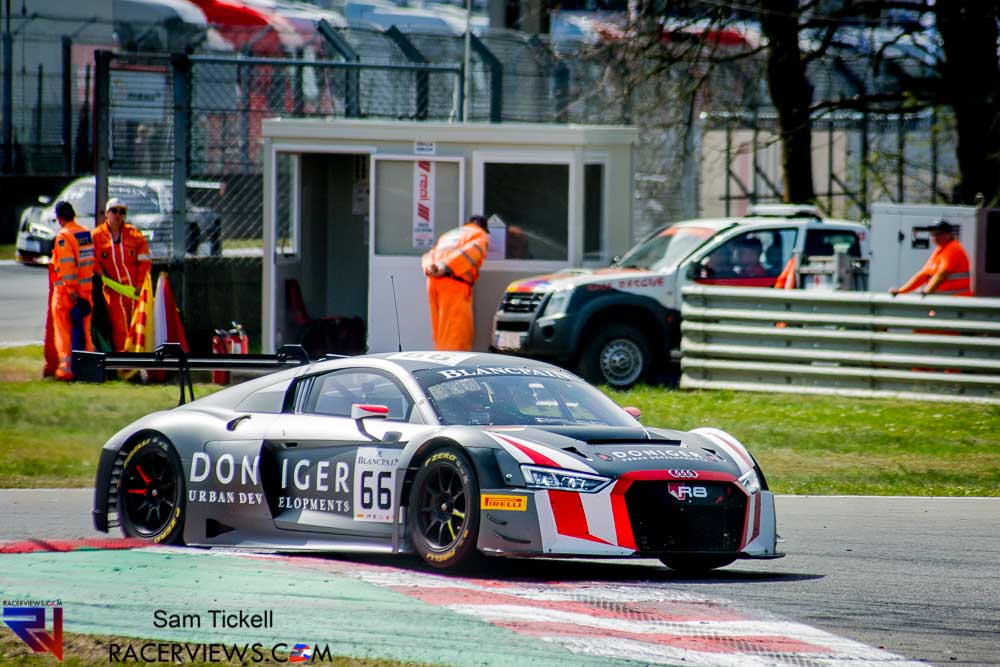 It was the second race of the first round of the Blancpain GT Sprint Series that he showed his potential. In the Attempto Audi, he and Kelvin van der Linde defied the odds to take the win.
It is incredible that the team got to this stage. They only took possession of their Audi R8 LMS six weeks ago and they beat the dominant WRT team on home ground.
Schothorst took over from van der Linde who had raced the Audi up to second place. From there, Schothorst was able to take advance of GRT Grasser Lamborghini's pitstop mistakes and the over-exuberance of Vanthoor in the WRT Audi.
Importantly, the team was well drilled about the new rules for 2018 and were able to take advantage of others, like GRT who lost a lot of time in the pits with seatbelt troubles.
Beating WRT was a bones – as Schothorst said WRT is always strong at Zolder but they will be trying to come back stronger.
But in the meantime Attempto will look to strengthen the Audi package – next time out in Monza, it is not Audi's favourite track but the motivation is high.
And anyway, Schothorst will have plenty to occupy his time.
—
The RacerViews info
By Sam Tickell, April 2018
RacerViews was established in 2011 and with the aim of delivering a new web experience to motorsport fans. We bring you more than just the news. Our exclusive interview and galleries brings you the views from the track, from the racers. Our extensive race review collection allows you to keep up with the action from around the world. The team of passionate pros have decades of experience in the motorsport field. Our social media presence on Facebook, Twitter and YouTube bring you more, a holistic experience. We have more than 3100 followers on Twitter and more than 2 million views on Google Plus. Our mission is to bring exclusive content is in safe hands.
This year we have full season commitments to cover the FIA WEC, British GT, Belgian Rally Championship and Laguna Seca. You will also find us at Blancpain GT, Supercars, IMSA, WorldSBK and more.
Our commitment to motorsport can be seen with unrivalled coverage of the Queensland Rally Championship. Additionally, over the time we have partnered with motorsport teams like Ben Gersekowski, Andreas Wirth, Stig Richards Motorsport, One of a Kind Motorsport, Dark Horse Racing, Nat Rallysport and MRT Performance in order to give you the best exclusive motorsport coverage.
If you have a motorsport story to share contact us!