I am not even going to attempt to write a preview for this year's Liqui Moly Bathurst 12 Hour. Anyway, there will be plenty of them around including the great coverage at Dailysportscar. So I am not going to pick a winner either. I am not a betting man.
Getting the race to this point is a testament to the original team at Yehah Events to have the courage and foresight to include GT3 cars. It has truly become an international must do event and now with the resources of SRO and Supercars Australia, it is being taken to the next level.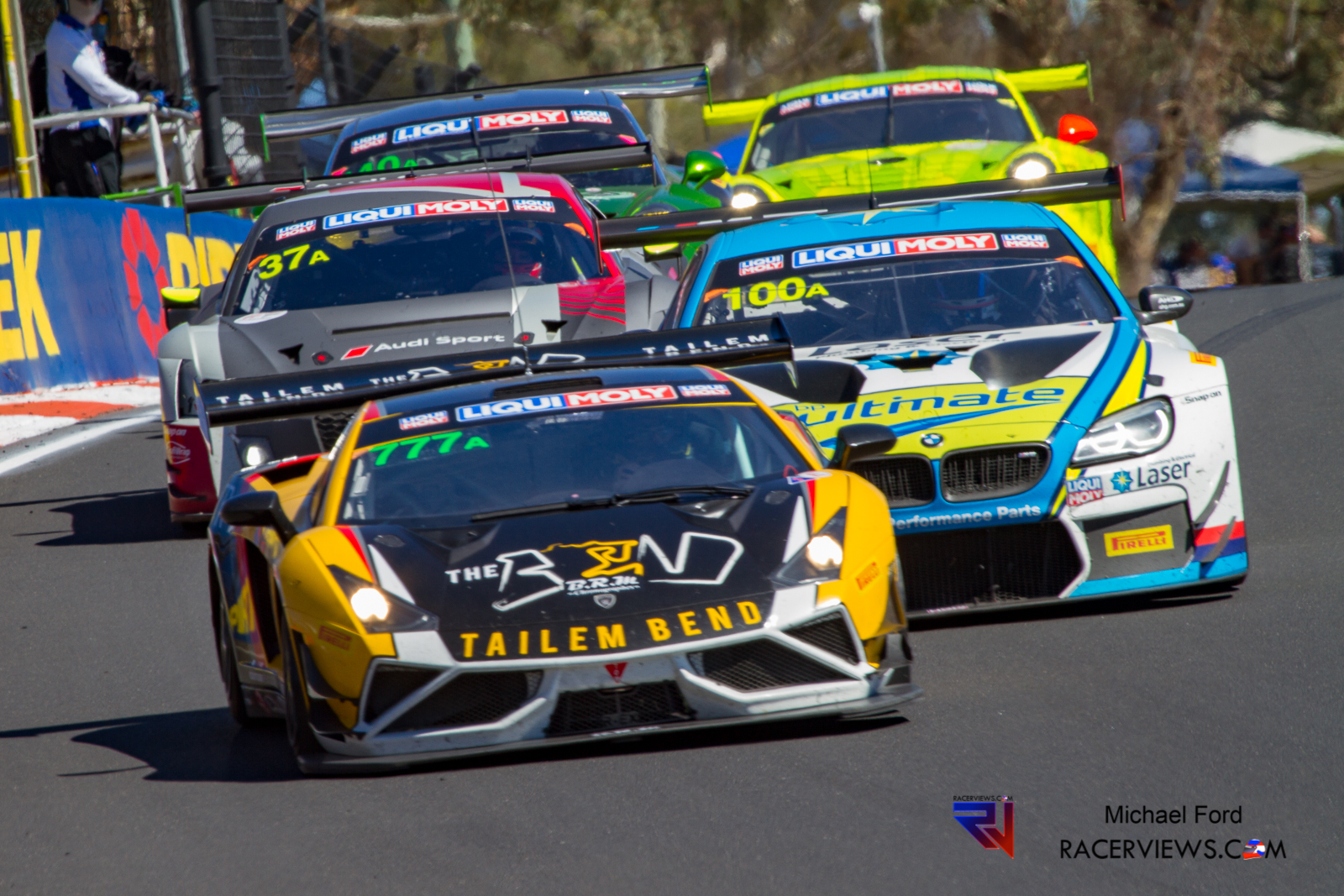 From the first attempt with GT3 cars, we had just 5 entries. This year we have 28. In 2011, there were drivers from 8 countries. Now we have drivers from 22. And good ones at that. Drivers have to fight to get a spot now.
Last year's winning WRT Audi squad aren't back but not since the win from the 2011 and 2012 Audis have we seen a repeat winner. Nor do we have the twice winning squad from Maranello. So the last two winners are not here.
Erebus though makes a comeback after their fairy-tale win in 2013. They are sure to be a favourite again on the Mountain
It is impossible to pick a winner and if history suggests, even at the six hour mark, it will be impossible to pick a winner.
Not only tactics and pace dictate the race but safety cars, red flags and the weather all play a major part.
The other big thing? Speed across the top of the Mountain vs speed down Conrod. The German cars have traditionally been very strong across the top meaning they get great qualifying positions but lack the straight line pace. BoP you see – we have to have a level playing field and this has its goods and its bads. But lets not get in that at all.
We are sure to hear a lot about it from the drivers over the weekend but really, will it make that much difference? In the past Audi and Mercedes have both won – and it probably affects them the most.
But I do remember the Peugeot RCZ front wheel drive cars overtaking the GT3 cars across the top of the Mountain in a torrential storm one year. Sometimes the conditions can just be that insane!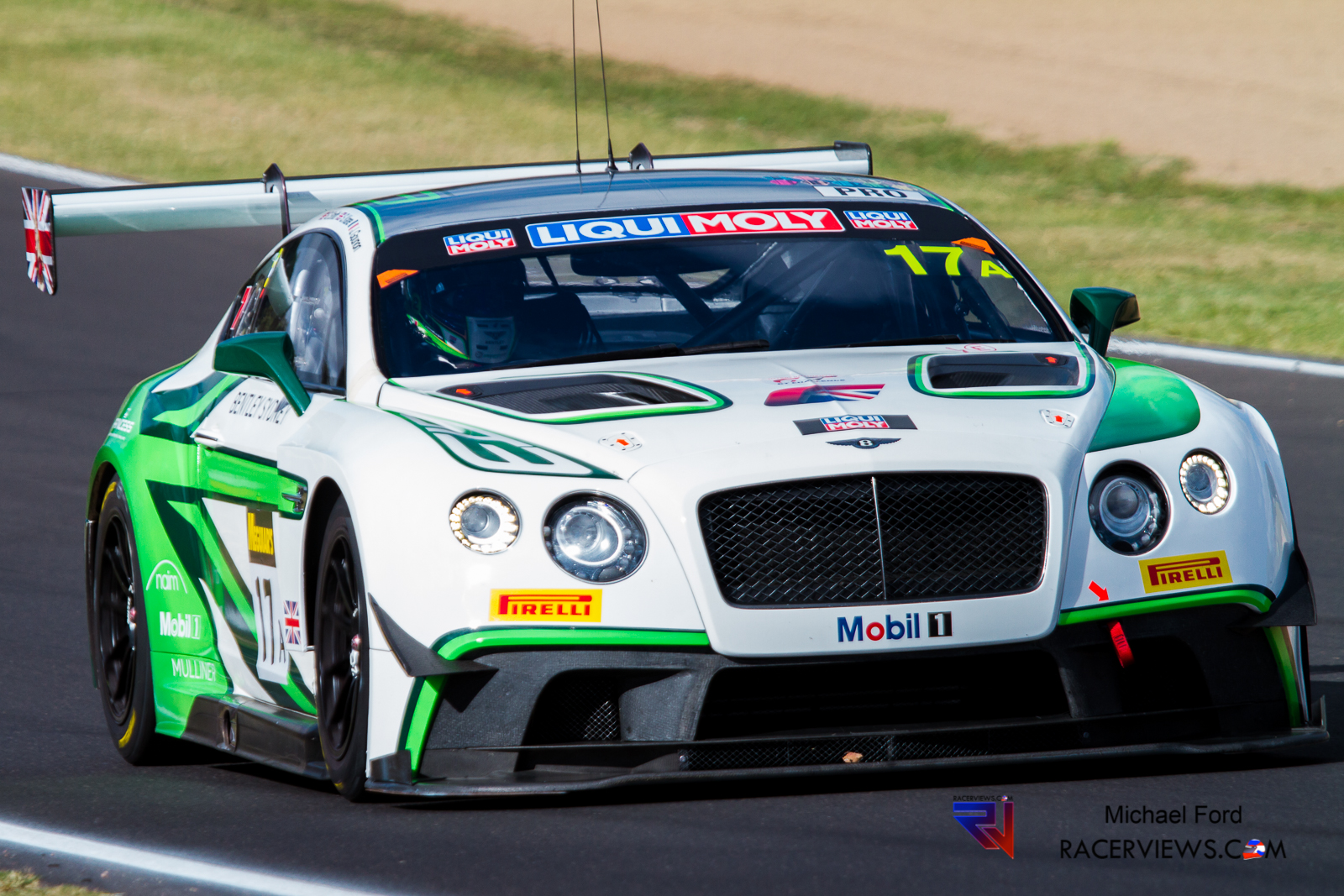 But for this year's race we have 6 Mercedes, 5 Audis, 4 Porsche 2 Bentley, 2 Aston Martins, 2 Ferrari, 2 Lamborghini, 1 McLaren (a big down turn from previous years!), 2 BMW and 1 Nissan.
There are World Endurance Champions, DTM Champions, IMSA Champs and a few guys who are handy in touring cars both in Australia and abroad.
Fancy picking a winner from that?
It is near on impossible!
---
The RacerViews info
By Sam Tickell, photos Michael Ford
We are passionate, dedicated motorsport professionals.
In 2019, we will be trackside at
The World Endurance Championship
Belgian Rally Championship
British GT
You will also find us at selected rounds of Blancpain, IMSA, WRC, and more. We aim to bring you interviews and photos you won't see anywhere else. We don't aim to break the news, rather we aim to bring the voices of the racers to you and atmosphere of the event to you at home. Our social media presence on Facebook, Twitter and YouTube bring you more, a holistic experience. We partner with racers and professionals in the industry and give back where we can. If we can help you or you have a story to share, please contact us.
In the past RacerViews has directly partnered with
Nat Rallysport and
and our team of reporters and photographers have also worked for events, teams, drivers and series from around the world.