Takamoto Katsuta was marked as a young Japanese star for Toyota's WRC program a few years ago. Since he has been mentored through Tommi Makkinen's team, taking a stunning WRC2 win in Sweden last year and again in Chile this year. He shone as the best of the Japanese talents and was rewarded with WRC outings in German and Spain.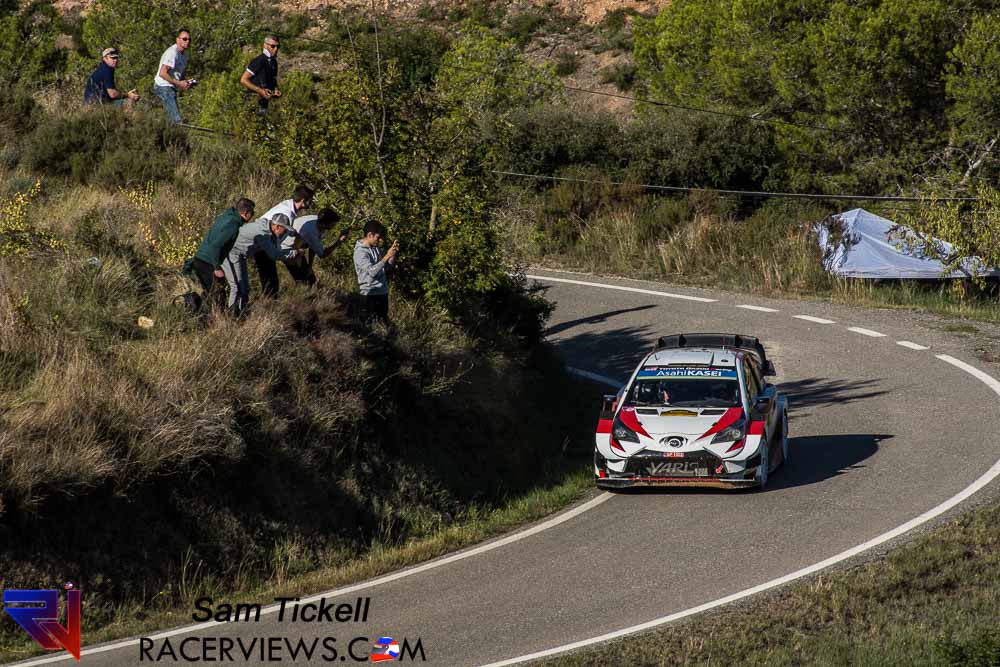 Ultimately it was difficult to gauge his pace – his teammates are very experienced and known gun drivers. In many ways it was easier to judge the performances of Gus Greensmith and Pontus Tidemand this year for M-Sport. But for Katsuta his pace was regularly at the back of the WRC field as he gathered experience and pace in the Toyota Yaris WRC.
In Rally RACC, his tarmac pace was under a second a kilometre off the stage winner, on gravel, it was around a second a kilometre.
Compare this to the ADAC Rallye Germany, he was almost always more than a second a kilometre off the pace on tarmac there – so a noticeable improvement. Which is exactly what he was aiming for.
"It a lot better than Germany. I am getting more confidence and more getting a better understanding about the car." Katsuta said.
"Of course the gaps between me and the top boys is pretty big but still, you know, I'm getting closer and I was fast on loose gravel."
"I had a half day test, but everybody has had testing and learning. But it's a very positive and on the tarmac side I need to improve about my driving style and pace notes but I know where I should improve."
The step up, as many say is more than just going faster in faster cars, there is much more to it than that.
Learning the pace notes is a big learning curve for these cars, as Katsuta explains.
"It is a huge step from an R5. It's everything that is different. Everything works so well, in an R5 I didn't notice anything about pace note issues but in this car. I found lots of lots of things that were not working. In an R5, if you notice a pace note is not working you can manage it, but in this car it is not possible."
"You need very accurate pace notes and you need to be very confident."
Katsuta was happy with his performance and met his own goals for improvement but acknowledges that "I need to work harder I am ready for that."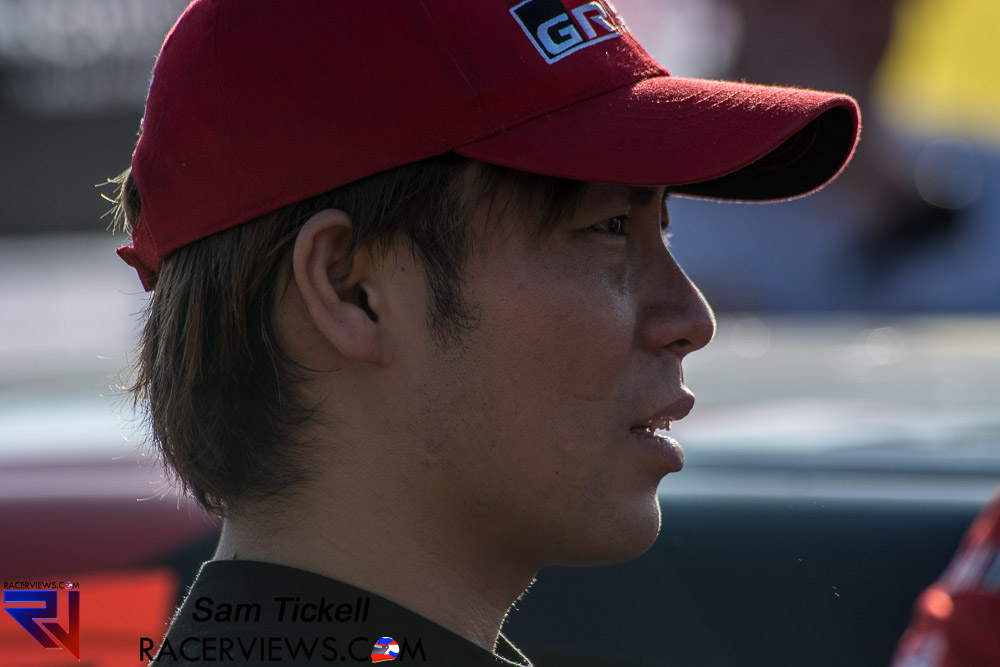 As we have seen from Champion, Ott Tanak, succeeding at this level take a lot of hard work.
With Japan on the WRC calendar for 2020, the country will hope for a local hero to cheer on. But will he be there?
"I don't know yet for 2020. They are discussing that now. In this rally if I had a big crash than next year would not be so good. But this rally was good and we finished with some big steps so I hope there is more opportunities but I do have to thank the team for the opportunity."
The sport would be better for some diversity and drivers from outside Europe. The first steps in the WRC have been positive from Katusta – where it goes though is unknown, it is early days but his progress on Rally RACC demonstrated the curve is going in the right direction.
---
The RacerViews info
By Sam Tickell
We are passionate, dedicated motorsport professionals.
In 2019, we will be trackside at
The World Endurance Championship
Belgian Rally Championship
British GT
You will also find us at selected rounds of Blancpain, IMSA, WRC, and more. We aim to bring you interviews and photos you won't see anywhere else. We don't aim to break the news, rather we aim to bring the voices of the racers to you and atmosphere of the event to you at home. Our social media presence on Facebook, Twitter and YouTube bring you more, a holistic experience. We partner with racers and professionals in the industry and give back where we can. If we can help you or you have a story to share, please contact us.
In the past RacerViews has directly partnered with
Nat Rallysport and
and our team of reporters and photographers have also worked for events, teams, drivers and series from around the world