Third place was a good result for Kajetan Kajetanowicz at WRC Rally RACC and while he wasn't able to take the WRC2 Title this year, he has had a positive WRC2 season in the Lotos Volkswagen Polo R5.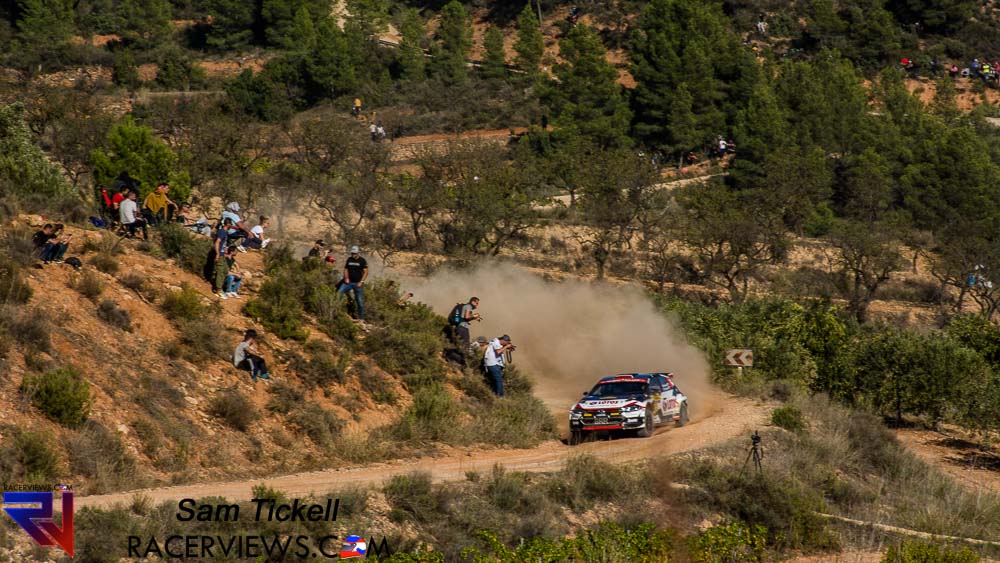 He took a class win in Rally Turkey and an additional three podiums throughout the year in what has been a positive improvement from last year for the three time European Rally Champion.
"This is this is the best we can do," Kajto said.
"To be here – It's a big step. Because we don't have experience of these stages.. I know stages from European Championship, but not this one!"
"But I have a lot of fun here and I want to be I would like to be here next year."
He is talking of course of the WRC2 where the level is extremely high. But also he has particularly enjoyed Rally RACC, with the dual surface offering a great challenge.
"Yeah, it is very demanding because we have two rallies in one!
"But also because competition is very strong. So you have to push in 100% if you want to be on the podium."
"Our target was to be on the podium!"
His ability to keep out of trouble was the key to his Spanish success. His best stage time was on SS9, 13 and 15 where he was 4th in class. Often he was a little off the pace, playing cautious to ensure he got to the end.
It worked for him, taking third in WRC2 in the end, better than any of his stage result and solidifying a good Championship position.
Kajto is not going to Australia, so he is now out of the Championship fight but it looks as though he will secure a top 3 in the WRC Championship behind the two that are going to Australia, Pierre-Louis Loubet and Benito Guerra jr.
It is a positive result for Kajto and he is happy with his progress.
"At the end of the season I have to be clever, but it's not easy if you are fighting with the best drivers in the world."
---
The RacerViews info
By Sam Tickell
We are passionate, dedicated motorsport professionals.
In 2019, we will be trackside at
The World Endurance Championship
Belgian Rally Championship
British GT
You will also find us at selected rounds of Blancpain, IMSA, WRC, and more. We aim to bring you interviews and photos you won't see anywhere else. We don't aim to break the news, rather we aim to bring the voices of the racers to you and atmosphere of the event to you at home. Our social media presence on Facebook, Twitter and YouTube bring you more, a holistic experience. We partner with racers and professionals in the industry and give back where we can. If we can help you or you have a story to share, please contact us.
In the past RacerViews has directly partnered with
Nat Rallysport and
and our team of reporters and photographers have also worked for events, teams, drivers and series from around the world