Team MRF Tyres will be back on the international rally stage in 2020 with a full season European Rally Championship campaign. Ireland's Craig Breen and co-driver Paul Nagle will spearhead  the campaign driving a Hyundai i20 R5 prepared by the Italian BRC Racing Team.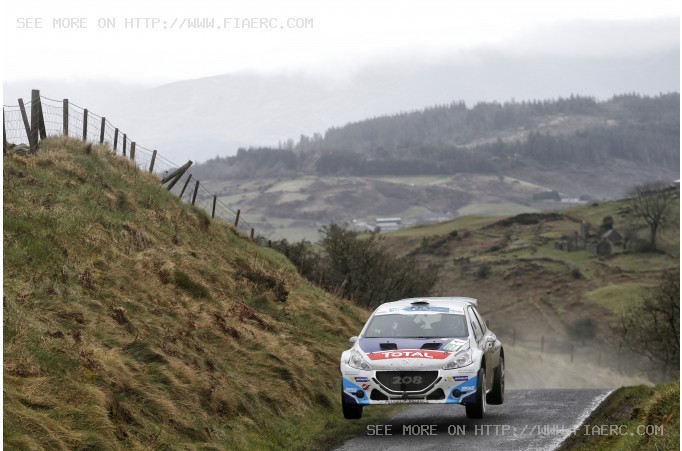 Craig Breen needs no introduction to rally fans having competed in 61 WRC rallies, twice finishing on the podium. He is the reigning Irish Tarmac Rally Champion and finished second in the 2015 European Rally Championship.
Paul Nagle has won five WRC events as a co-driver. Now back with Breen, they bring a wealth of experience to the MRF Tyres team.
The MRF Tyres Rally team has won the FIA Asia Pacific Rally Championship (APRC) nine times, and made an entry into the World Rally Championship in 2018 in an R5 car to gather data for product development.
This led to a year of testing and development in 2019 of the next generation of MRF Tyres with Breen and WRC legend Mikko Hirvonen. The 2020 European Rally Championship represents the next big step for MRF Tyres.
The first round of the Championship is the Azores Rallye, which will take place on the Portuguese island from 26-28 March.
MRF Tyres driver Craig Breen said: "I am really happy to start this adventure with MRF Tyres. We worked together last year placing emphasis on tyre development. Now I am really looking forward to embarking on this journey in the European Rally Championship. It will be a great adventure to get back to some rallies I have done in the past along with some new rallies. It will be a great year with MRF Tyres, BRC Racing Team and Hyundai Motorsport Customer Racing. I am looking forward to the Azores Rally and getting the program started."
Hyundai Motorsport Team Principal Andrea Adamo said: "I am really looking forward to seeing the results of this new partnership between MRF Tyres and the BRC Racing Team. The European Rally Championship is one of the most important series in the sport. The season includes some very famous events, and is a great test for the cars, and for the tyres in all conditions. MRF Tyres have already had great success in rallying, establishing themselves as very competitive option for drivers and teams. Hopefully this season between them, BRC and the Hyundai i20 R5, they can add more to their story in motorsport."
MRF Tyres Vice-Chairman & Managing Director, Mr. Arun Mammen said: "MRF Tyres has a long and proud history in rallying in India and the Asia Pacific region. With nine APRC titles, it is the right time to take the next step and take Indian motorsport into the European Rally Championship. To work with great professionals in the field like Craig Breen, Paul Nagle, BRC Racing Team and Hyundai Motorsports Customer Racing is a great privilege. We know it will be a challenge to compete with our European rivals but we are committed to rallying in the long term and we are aiming to learn and develop. After all, MRF Tyres is India's number one tyre company and pioneers motorsports in India."