January is busy for Romain Dumas. The sands of South America. The tarmac of South France. Preparing for the sportscar season ahead. Preparing his car for Pikes Peak
There is something that growing up in France that pushes kids towards the great races. The Monte, the Dakar, Pikes Peak and of course Le Mans.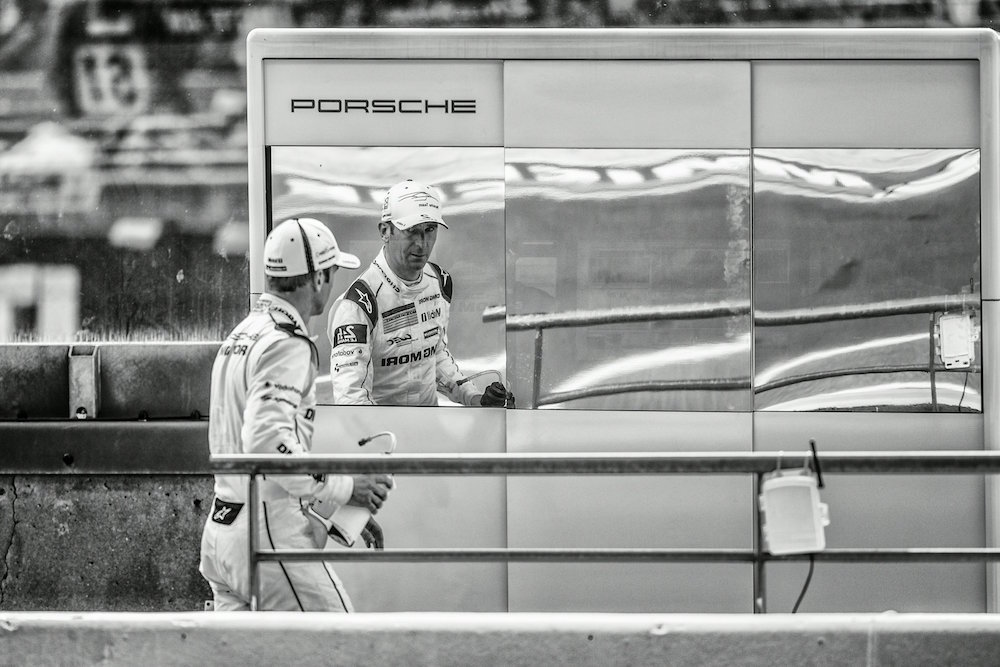 For Dumas, Le Mans was goal one.
He took the win in Le Mans. Twice now. The second time in quite extraordinary circumstances.
"It is clear as a Frenchman you dream about winning Le Mans."
"I already won it in 2010 but I always said after Nurburgring, Spa, Sebring, I was dreaming to win with Porsche. I won with Audi and that was good But I never forget Porsche as they allowed me to drive with Audi. I was an employee of Porsche for more than 15 years and my target was Le Mans with Porsche"
"This year we have a big luck but as Roger Penske told me at the end of the race – it is a 24 hour race, and one time in Nurburgring – it was not for the win but for P3, we DNF 20 seconds before the end of the race. So 23 hour 59 minute 51 second, in front at the line. You never know what is going to happen with this race, you never know what to expect."
He naturally felt for the Toyota team, having been there in his own way at previous events. But he knows they will come back stronger.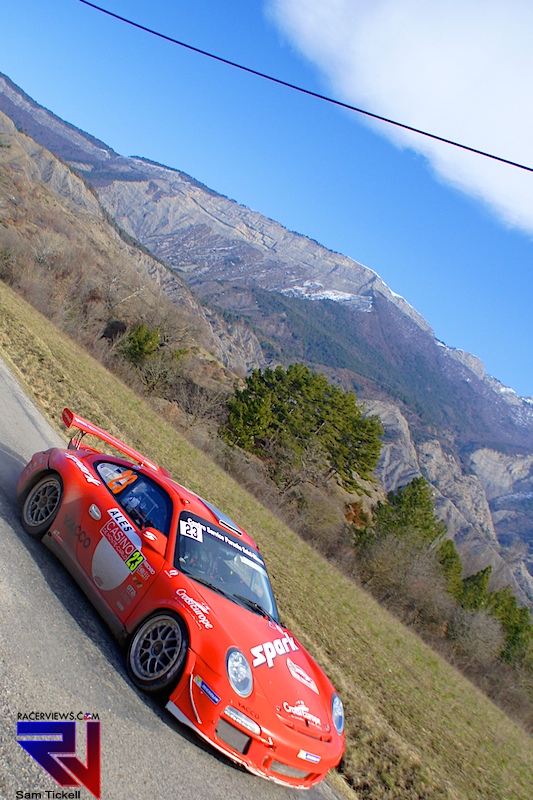 Monte Carlo Rally was goal two.
His father competed at the Monte five or six times. So it is easy to understand how this rally would be in his blood.
Despite not being a Porsche LMP1 factory driver for 2017, he is continuing in the Porsche, developed by his own Dumas Racing Team, (as opposed to those developed by Tutill). He will hold the flag for the German marque, this time up against a raft Fiat 124 RGTs.
He has rallied Porsches in both the RGT class and in historical rallies, having taking the Classic Tour de Corse a week or so before the 2016 6 Horus of Fuji.
Many may not think of Porsche as rally, but Dumas does – and loves rallying his own car and rallying with his loved Porsche brand.
"Porsche for me is rally – it was winning when I was a kid."
"Porsche needs to be loud, have normal power…[last] year I drove some rally on historic. I won last weekend the Historic Corsica Rally in front of Eric Comas – who was also an endurance driver in a Group 4 Porsche."
But his main RGT competition was and will be the mercurial Frenchman Francois Delecour.
A hero of Dumas' childhood, what would competing against him on the stages be like? Would there be any inches given?
Well, no.
As Dumas explains, "! He was always really pissed off at me! Except Monte-Carlo we were always better than him so he always found an excuse. He is a strong competitor for sure. Not the best fair guy you can find on the road."
"I was always a fan of Delecour. Ok he is not as young as some years ago – you age, this is normal. But in a Porsche, the GT3 it was good to fight with him."
"But he is not the easiest guy to cross on the road!"
You can be guaranteed that he will be back.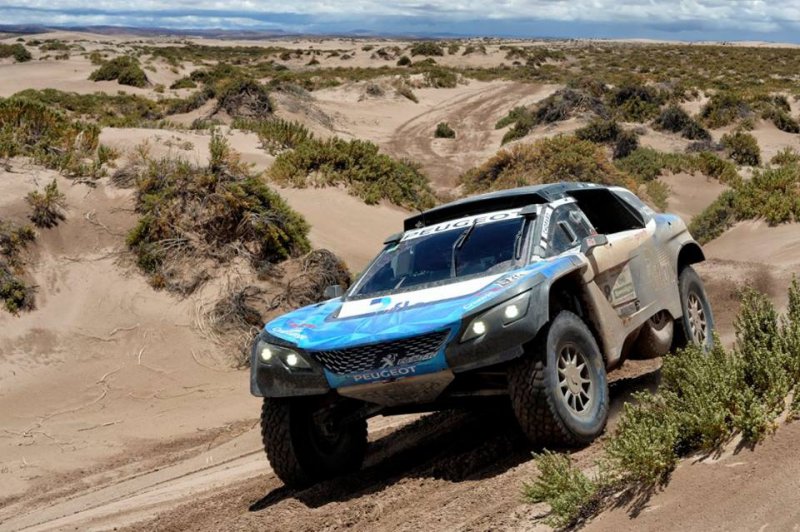 Dakar Rally was goal three
"I am the only boss, the only chef, the only driver, the only engineer. I like it. It is fun."
And we have seen him in his Peugeot buggy this year, solidly in the top 10, helping out other competitors, enjoying his run across South America.
"It was always on TV and with my brother we always said 'one day I have to do that'."
And when you have the drive of Dumas, these goals are met.
"So last year [2016] I did it and finished P20, really like endurance – no risk but a lot of fun. Next year [2017] I go with a better car, a lot of ambition and hopefully I will go P10. It will be a good challenge."
Dakar also allowed him to team up with other legends of France – Peugeot, whose success in these sports helped propel rallies like the Dakar to legendary status.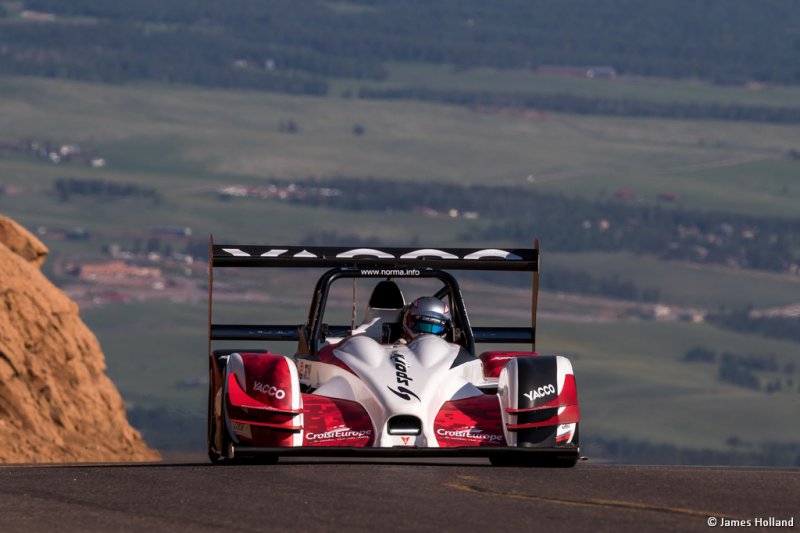 Pikes Peak was goal four
And Peugeot's success in Pikes Peak made the race to the sky legendary in France.
Of course, he is now trying to beat Loeb's record in that 208. Will that record be broken? Dumas was bullish saying we will know in March.
Why March?
Well that is when the defending Champion will test his new car. Not satisfied with just winning, he is going for more.
"I already am working on the car."
"We will have a new manufacturer for the tyres which will be a big step. We always go with the standard tyres which are available on the normal market. Next year we will have the development tyres which are a good step."
"We do our own engine with support of HPD in America. But we do our own engine in house, and we will continue to do that. We will add another turbo next year – two turbo instead of one!."
"On the car we will change a lot of things.  A lot more downforce we expect."
So can it break the record?
"If it all goes to plan we expect it will be close but we don't have the people and the resources from the factory. But we will try!"
But it wasn't always that easy for Dumas. And after being once, the dream was over. The Mountain had beaten Dumas. There were too many things to concentrate on.
"When I went there was in 2012 with my own team. We took a GT3 there that time, we modify the downforce and it is one of the best memory for my team but one of my worst memory for me as I lost by 0.1 second after I get snow on top. I said 'I would never go again – it is shit!'"
But the lure of the Mountain and a phone call from the boss of Norma, Norbert Santos would change it all.
The two had a long relationship, having gone back to the times when Dumas was in Formula Renault. They share the same passion, the same intensity. And both wanted to conquer the Mountain.
"When he called me he said – 'you are the only one that can go there with my car and my team and do good'."
It went to plan which was received well by Dumas. In massively understated style.
"So we went and we won which was good."
There was a year off then and back. Back with the Norma and become the only person other than Loeb to break the 9 minute barrier.  All without the support of a big manufacturer.
"We never practice compared to Peugeot – it was a week after Le Mans, so it was not easy."
"But I think it was one of my best memories to win back to back Pikes Peak. That was good stuff.  When you do it with your own team, you are more proud. It is a lot of personal investment and next year we will go with a lot more ambition."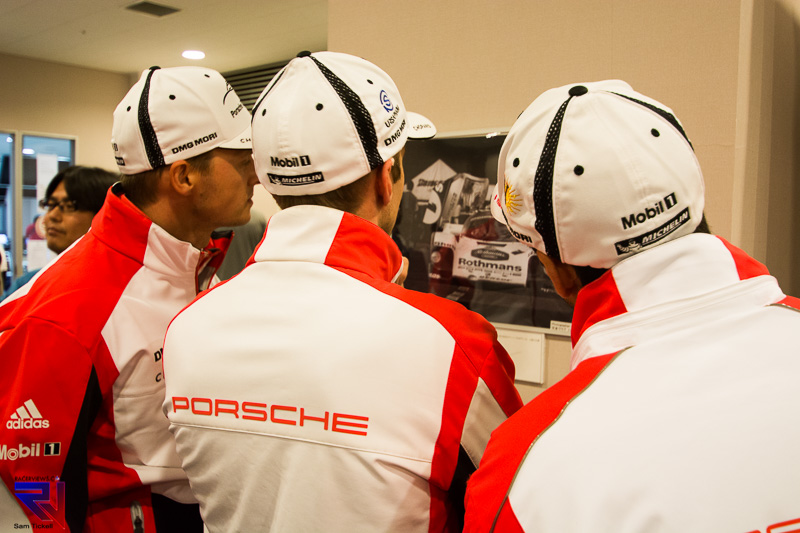 In his own way, Dumas is not of this generation but of a previous one. One where motorsport had more romantic appeal.
Racing in what he can get himself into, racing for manufactures, racing for his own team.
And there are few who do it better than him.
Twice overall winner of Le Mans, one time GTE Pro winner. WEC Champion. Class winner in the WRC. Twice Pikes Peak winner. Dakar Rally.
But most of all, he followed his dreams and never let anything contain him. A true star.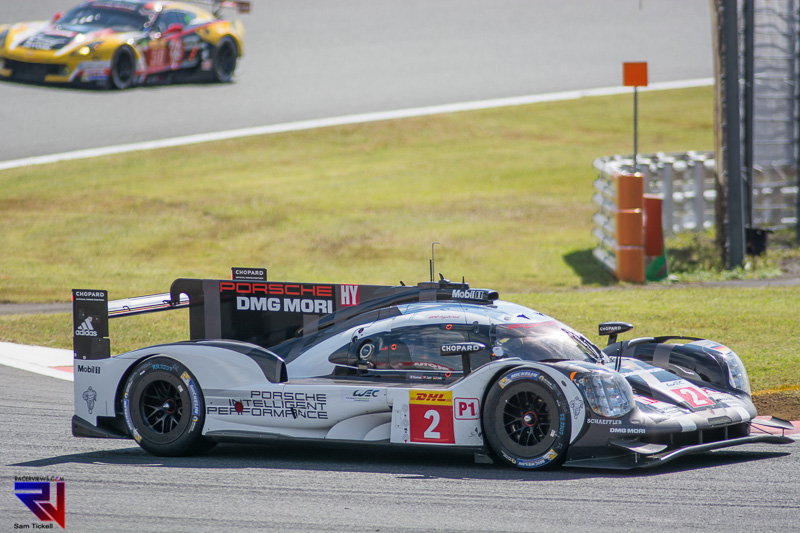 —
Check out our feature on the WEC drivers that cannot be contained
Keep an eye our for an upcoming feature on Dumas where he talks about his time with the Pescarolo team.
—
The RacerViews info
By Sam Tickell, January 2017
RacerViews was established in 2011 and with the aim of delivering a new web experience to motorsport fans. We bring you more than just the news.  Our exclusive interview and galleries brings you the views from the track, from the racers. Our extensive race review collection allows you to keep up with the action from around the world. The team of passionate pros have decades of experience in the motorsport field. Our social media presence on Facebook, Twitter and iTunes  bring you more, a holistic experience.  We have more than 3100 followers on Twitter and more than 2 million views on Google Plus.  Our mission is to bring exclusive content is in safe hands. Over the time we have partnered with motorsport teams like Andreas Wirth, Stig Richards Motorsport, One of a Kind Motorsport, Dark Horse Racing and MRT Performance in order to give you the best exclusive motorsport coverage.
If you have a motorsport story to share contact us!