Stephane Sarrazin says that he encourages all young races to try their hand at as many categories as they can. As he has.
It is an attitude to racing that was once common but seemed to die out in the 1990s and the 2000s but a few drivers are bringing it back. To great success.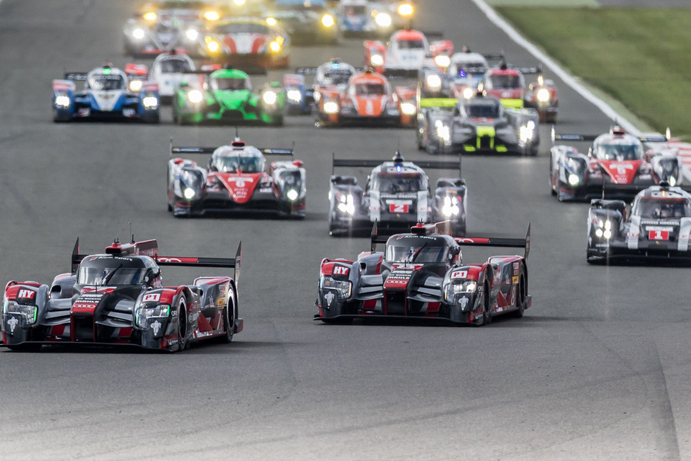 Top line sportscar racers are known for their diversity.  In the weeks leading up to the World Endurance Championship's 6 Hours of Fuji, Sebastien Buemi started his Formula E Championship defense, Romain Dumas won the Tour de Corse Historique rally and Sarrazin competed in the brand new Hyundai i20 R5 on the Tour de Corse and raced the Hong Kong ePrix for Venturi.
All three have their reasons for racing in different categories but it all comes from a passion for motorsport and keeping their eye in.
For Buemi, he took the last Formula E Championship just a fortnight after his devastating Le Mans loss. It gave him something to concentrate on and was able to celebrate a success with his family.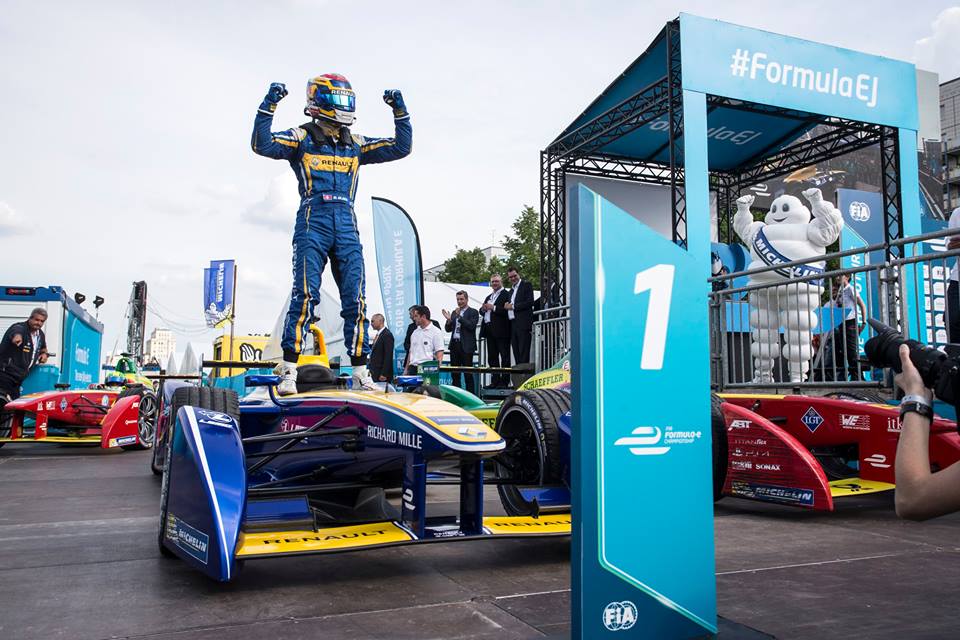 But Buemi values time in the cockpit, always honing racecraft.
"It is like I have a second job basically. I just feel like racing more is an advantage as you are always fighting. You have to focus on doing a good job – so it is basically more training," he said.
For Dumas – who won Pikes Peak in with his own team just a week after his last minute win at Le Mans this year, it is a matter of ticking off bucket list items and always striving for more.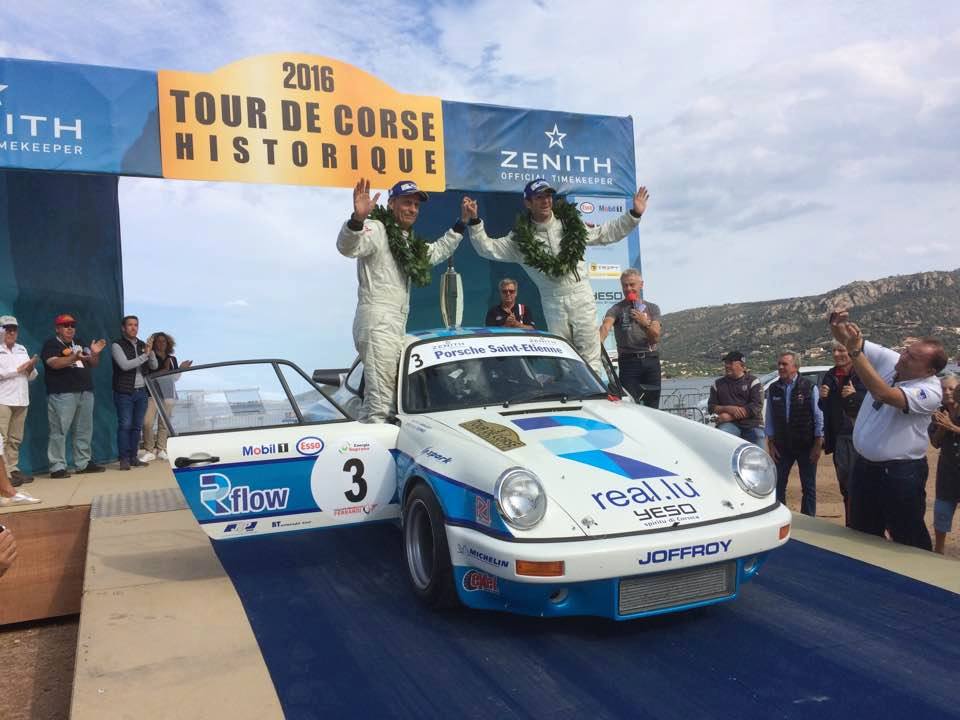 He runs his own team, rallying classic or RGT Porsches, taking on Dakar, winning Pikes Peak in their Norma HPD.  His own team is a mile away from that of the Porsche factory squad.
He likens it more to his time in the Pescarolo Team – where all the money – a modest amount of it – goes into making the car faster, getting to events.
"…You see Dumas with his own team, and Dumas Porsche – it cannot be the same. One team you have to take care of everything. You have to think about the mechanics, where they sleep, everything – the logistics. Even if you have people, in the end, you have to think about the team. Everything goes into the car."
It all comes from a passion that he and his brother built while watching race cars in their childhood home in France.  With a little help from his father who rallied on occasion.
"At the end, Dakar for me – you know when you are a kid in France, there it is always really, really big – you have Monte Carlo Rally, you have the Monaco Grand Prix, you have Dakar, you have Le Mans and you have Pikes Peak. You have that because Peugeot won a long time ago and you have it on TV."
When he had the chance to do Pikes Peak, he grabbed it – list by a whisker the first time but was back, has taken it twice and will be back next year – with an extra turbo strapped to that HPD Norma.
While he loves running his own team, taking on these challenges, he still has goals to accomplish in sportscar – and further success to achieve for his beloved Porsche brand.
"But what I prefer the most is endurance and Le Mans. I am lucky to do what I am doing and i enjoy it."
Finally, for this story, there is Sarrazin.  The only man to start a Formula 1 race and a rally for a factory rally team.  He has won the Le Mans Series and the French Rally Championship. He helped to develop the 2017 WRC Toyota while racing the Toyota TS040 Hybrid.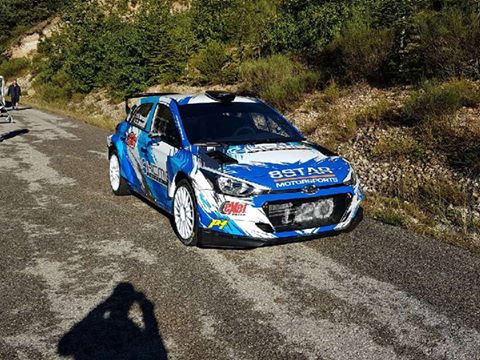 He has no fear of trying new things and theorises that many top line drivers do fear not being great in a new series and being beaten by someone they may not have heard of, but are at the top of their particular game.
He enjoys his hectic racing schedule, finding it easier to manage than his domestic one!
"I would say I was away [from home] for seven weeks. When I jump in a rally car I feel like I drove it the day before – I don't have a big problem with this."
"I am really happy that I am doing what I like. I am passionate about motorsport in general. I like rally as racing but in rally it is not so many possibilities to drive in a works team.  Racing, I am so lucky to be driving with Toyota, I did five years with Peugeot. Now Toyota is my team. It is like a family. I am a lucky man."
He still has dreams of other racing and says Toyota can give him a call if they need someone to jump into their WRC machine.
But despite ePrix success, WRC and Formula 1, he harbours desire for more.
"Now I dream about Dakar. I think this and Rallycross. I like to discover, I like the challenge, I like new things and to learn and try beat the best drivers. That is my passion."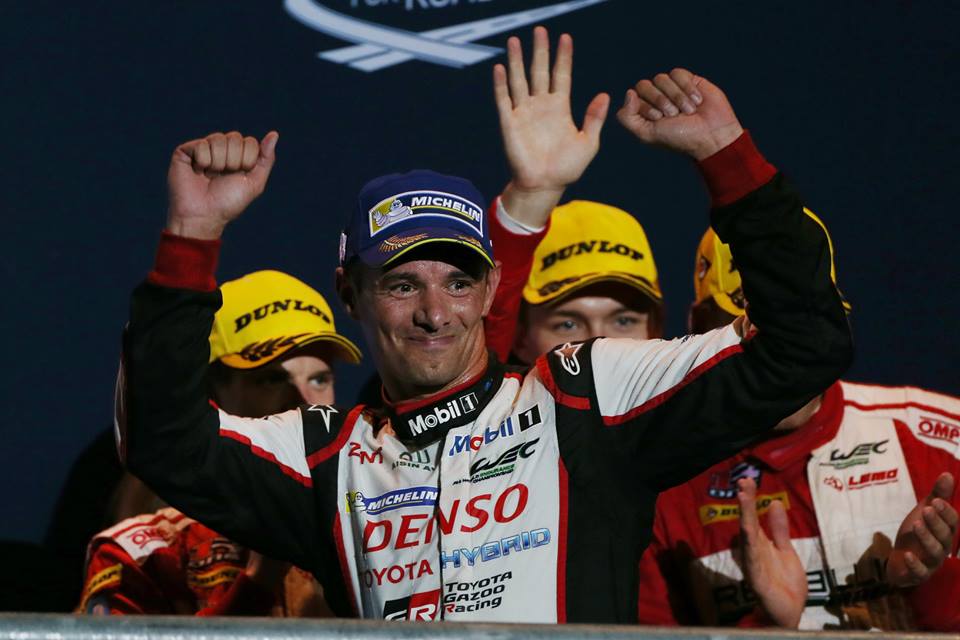 But his commitment to sportscar and Le Mans should not be questioned. He and the entire Toyota team derived great satisfaction from being some seven seconds off the pace at Le Mans in 2015 to being faster than their competitors this year – even if it didn't work out.
It makes him hungrier for more.
"I dream to win Le Mans. I will give my best to win it if I am on the team but it is a bit early to speak about the future. I am interested in new challenges so we will see."
In the end, this lifestyle and approach to sports may not suit everyone or be on offer to everyone but they make it work.
It makes them faster and craftier in the World Endurance Championship and certainly allows them to indulge their passion and provide a better world of motorsport for all of us.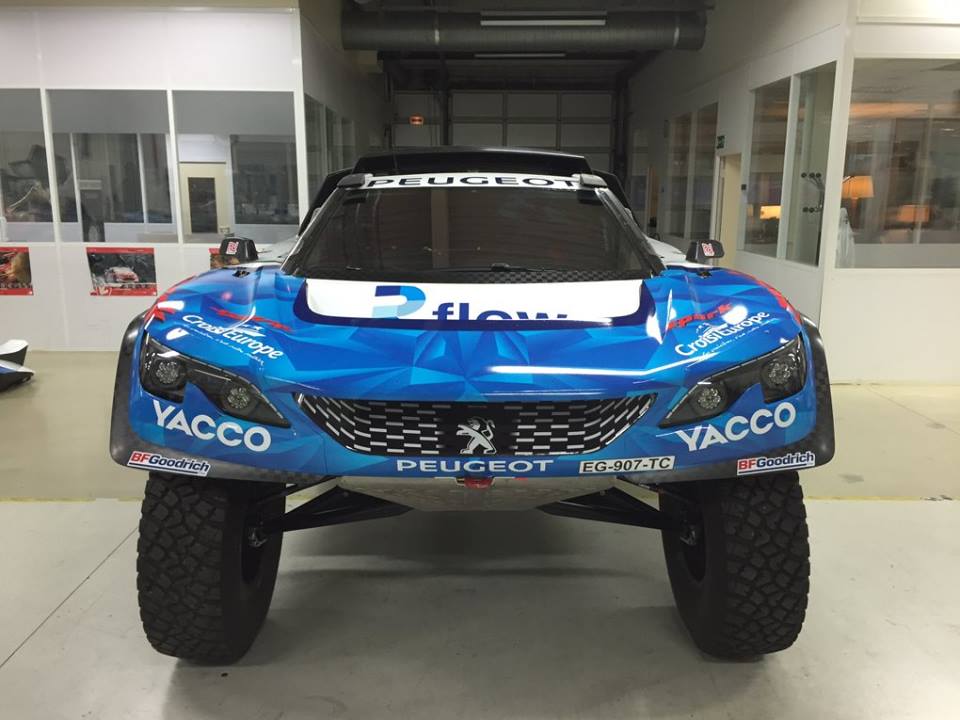 The Racerviews Info
By Sam Tickell, November 2016.
RacerViews was established in 2011 and with the aim of delivering a new web experience to motorsport fans. We bring you more than just the news.  Our exclusive interview and galleries brings you the views from the track, from the racers. The extensive race review collection allows you to keep up with the action from around the world. Our team of passionate pros have decades of experience in the motorsport field. Our social media presence on Facebook, Twitter and iTunes  bring you more, a holistic experience.  We have more than 3100 followers on Twitter and more than 2 million views on Google Plus.  Our mission is to bring exclusive content is in safe hands. Over the time we have partnered with motorsport teams likeAndreas Wirth, Stig Richards Motorsport, One of a Kind Motorsport, Dark Horse Racing and MRT Performance in order to give you the best exclusive motorsport coverage.
We are always looking for new people to join our team and we are always looking to publish stories, photos and audio in world-class publications around the world. If this interests you contact us