Here are a few things we noticed about the 2019 Rally RACC from the World Rally Championship…what else did you notice? Hit us up on Facebook or Twitter….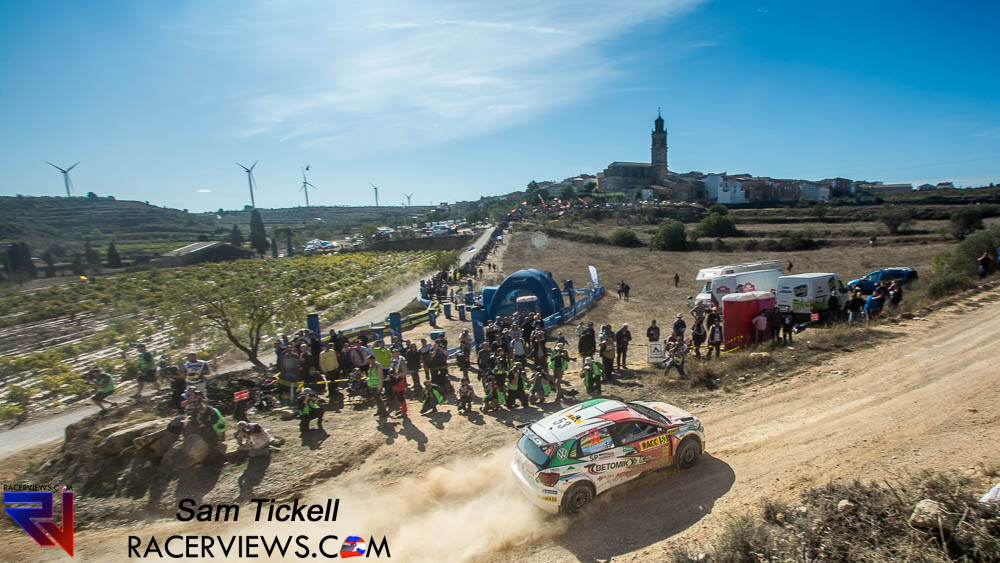 Did anyone see Ott Tanak taking the Power Stage win in such a way that reeled in Dani Sordo and to take the Championship? There was certainly no stopping him – he was committed and didn't want to wait to Australia. I guess there are a couple of ways to look at it – you are focused so less likely to make mistakes – but it is a risky strategy. A couple years ago, Ogier saw what could happen on Spain's Power Stage, it can bite. Ott Tanak also said that Estoina's previous rally hero – Markko Martin, said that Tanak should go for the points and not take so many risks. I guess Tanak didn't listen!
Tanak's Championship brings to an end the run of the French Sebs – with Loeb and Ogier winning it all since (and including) 2004. Through that time there have been open wheel Sebs – with Bourdais and Vettel both taking 4 championships in Champ Car and F1 respectively. Since Solberg won the Championship, the rallying world has changed significantly. It has seen several rule changes (including the point structure, the cars, the Rally2…), it has seen a global crisis, it has seen the promoter go under and be saved by the current WRC Promoter. Now we have All Live. In 2003, there was no YouTube; Facebook was not a thing; and the magazine at the time, RallyXS featured a grid-girl on its cover. Solberg won in 2003, fighting off Gronholm, Sainz, Burns, McRae and a young Loeb. Now Tanak fought off Neuville and Ogier. Loeb is still around and Solberg has just retired – though neither have been in regular competition for years. Some 278 rallies have passed since Solberg's Championship. It is nothing short of incredible.
There is no Rally RACC on next year's WRC calendar and there is talk that this is the last time we will see a mixed-surface event as if Spain returns, it will be run as a tarmac event. The reasons are put down to costs, but this hard to agree with. Sure it is more expensive to switch the cars over but surely there is a rule change that could limit the parts that can be swapped – the best drivers in the world can make a not-quite-perfect car work. The mixed surface rally is also a driver favourite, with all three top finishers stating that this is good for the Championship.
The driver market for 2020 is still in flux – something we seem to see a lot in the WRC these days. The main protagonist is no longer Ogier, but Tanak. As reported in Autosport, he is (unconfirmed) off to Hyundai for a superteam of Tanak, Neuville, Loeb, Sordo. As many consider the Toyota to be the best car, the best drivers is the next best thing – and as of now, it would suit Neuville who thinks the Toyota is at an advantage. But it is an interesting tactic from team manager, Andrea Adamo – who is operating like a football manager looking to have a team of stars – a marked departure from the previous management who stated they didn't even want Ogier. Interesting times ahead…
Jan Solans, the 2019 JWRC Champion impressed on his debut in an R5 car. The Spaniard who by his own admission, wanted another year in the JWRC to get more experience was thrust into an R5. His end result doesn't do his drive justice – taking a 2min penalty for a weight infraction and losing a further 2 minutes to the R5 leaders on the final stage. But generally he was running 7th-11th in WRC2, not a bad debut and surely will get better as he gets more seat time. Now just to find the budget for 2020.
In this rally, it was a tough one for Citroen with a double mechanical failure on Friday, ending their title hopes. It was also a tough one for M-Sport, with several issues of their own. Ogier took the first stage win but from there on it was the Hyundai and Toyota show. Evans was the best of the Ford/Citroen runners in 6th, more than a minute off the win.
But the Rally RACC was a good one. The crowd was huge and the organisers did well to recover from flash flooding on Tuesday. Free entry and a huge passion in the country makes for great crowds. Crowd control was good with no stages being cancelled and only one having a slight delay. Plus the villages are incredibly beautiful. Well worth the visit.
---
The RacerViews info
By Sam Tickell
We are passionate, dedicated motorsport professionals.
In 2019, we will be trackside at
The World Endurance Championship
Belgian Rally Championship
British GT
You will also find us at selected rounds of Blancpain, IMSA, WRC, and more. We aim to bring you interviews and photos you won't see anywhere else. We don't aim to break the news, rather we aim to bring the voices of the racers to you and atmosphere of the event to you at home. Our social media presence on Facebook, Twitter and YouTube bring you more, a holistic experience. We partner with racers and professionals in the industry and give back where we can. If we can help you or you have a story to share, please contact us.
In the past RacerViews has directly partnered with
Nat Rallysport and
and our team of reporters and photographers have also worked for events, teams, drivers and series from around the world