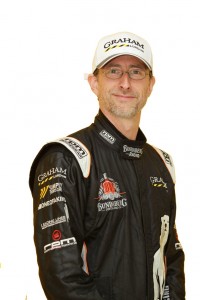 by Stig Richards

You know when you get a song that you don't like stuck in your head? It happened to me over the last couple of day. The song in question is Olivia Newton John's "Physical" and to make matters worse, my head, already uncooperative and irrational, was changing the lyrics from "Let's get physical" to "Let's get radical". On one occasion a colleague even caught me humming it… and I work with cool music people. Oh dear!
So with my subconscious embarrassing me, my credibility in tatters, I had booked a Tuesday off work in anticipation of a few laps of Eastern Creek in a Radical Events run Radical SR3.In the next couple of hundred words I'll try to find the superlatives to do these cars justice. It's possible I'll fail or just sound like a raving loon still jacked up on adrenaline. But bear with me and start planning your own trip to the track to join Tony Palmer and his superb team of tutors, mechanics, caterers and baristas.
By way of introduction I'm neither a novice racer nor a pro, like many others I'm an underfunded, enthusiastic, amateur motor racer who is lucky enough to occasionally race my own car and even sometimes other peoples. I own a PRB Clubman, a wonderful race car in it's own right, and have won a couple of championships in the NSW PRB Series (possibly the friendliest racing series in existence), and in 2011 have been co-driving the Australian GT Championship enduro's in the Bundaberg Racing Lotus Exige of Tim Poulton (who is both crazy enough and generous enough to allow me to share the driving duties).
I know Eastern Creek better than I know any other track, and I've probably done about 200 laps there. I've qualified on pole there, won quite a few races, even set a WRX Club class lap record. I know the place. Remember that bit.
Radical Events run a great show. Six Radical SR3's, plus a spare, greet the 24 guests on each day (today a combination of corporate gifts, a fortieth birthday group and some motor racing fans).
But I've never driven a Radical, never had the benefit of much downforce, never driven a sequential 'box, didn't have a proper seat fitting (I was a late arrival on the day). Remember all that too. It'll be relevant in a while.Radical Events run a great show. Six Radical SR3's, plus a spare, greet the 24 guests on each day (today a combination of corporate gifts, a fortieth birthday group and some motor racing fans).
Four people share each car, names stickered on the side, computer timing in the pits. There are quality suits and helmets to suit all shapes and sizes, while experienced, exceptional tutors are on hand in car and in the pits. Notably the cars are unrestricted, a major difference when compared with many alternative race car experience days. Don't underestimate the degree to which this can make your day more exciting.
[mudslide:picasa,0,racerviewsphotos,5644939614745232897,512,center]
So, back to me, now adorned in my Bundy Racing suit (one of the benefits of a GT Championship ride with a proper sponsor), sliding into the drivers seat, arse a few inches off the ground, introduced to Ian in the passenger seat, while another new friend tackles the more intimate surrounds of the crutch strap and gets me properly bolted to the car.
Engine start, clutch in, first gear, pull out of pit lane. Now remember, I know Eastern Creek, but if I can illustrate just how wonderfully 'driveable' and confidence inspiring the Radical is, it will be summed up by the fact I completed the warm up lap and on my very first flying lap went faster around my home race track than I had ever been before.
So that's faster than my fastest pole time in my PRB (which is no slouch at only 530kg and 220+bhp), faster than my personal best in a 400+bhp supercharged Lotus Exige, and yes, even faster than my trusty old WRX Club class lap record. In fact 15 seconds faster than my WRX Club class lap record from May 2006 (that still stands today).
It's hard to explain how a car with so much speed can be so straight forward to drive. All the things that race cars can be quite rude about, such as using their clutch, gearbox and brakes, are really quite polite. Driving it very fast is very easy and rewarding. The feedback through the steering and the seat of your pants is plentiful without ever being uncomfortable. It really is a brilliantly engineered piece of kit.
Of course, the closer you get to the limit, the more demanding the car will become, but even over the limit it isn't snappy. When you go a bit too deep you'll lose time gathering it back up but you'd really have to forget the plan to get into real trouble.My second and final run was without the ballast of a passenger and another two seconds easily fell off my personal best as I started to come to terms with how early you can get on the power out of corners. And while I'd still have to find plenty more time should I ever have the chance to race one, I really started to get a feel for where to go looking for improvement, as the basic 'driving' of the car was already taking care of itself.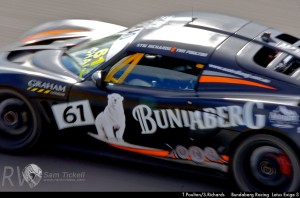 Since hopping out of the car I've done some arithmetic, on a napkin, that resides in my head, next to the bit humming 80's tunes, and worked out that if a complete novice does a Radical Events day, listens and responds to the instructor, they will likely lap Eastern Creek faster than about 90% of motorsport competitors who've ever lapped the track. That is what makes these cars so impressive.
And in the pub, when some bloke describes himself as a bit of a racing driver, or track day hero in his own exotic, you'll be able to trump any owner of a Ferrari, Porsche, GTR, STI, Evo, in fact just about anything that sound like a second mortgage, but simply isn't a match for a Radical.
But for now I'm going to pour myself a drink, reminisce about my new fastest laps of Eastern Creek and start plotting and scheming a way to get more laps behind the wheel of a Radical.
To get behind the wheel yourself, get hold of Tony@radicalevents.com.au or 0411 325 553
Many thanks to Tony Palmer of
www.radicalevents.com.au
for letting me jump behind the wheel, and Richard Fowler of
www.motorsportretro.com
for getting my foot in the door.