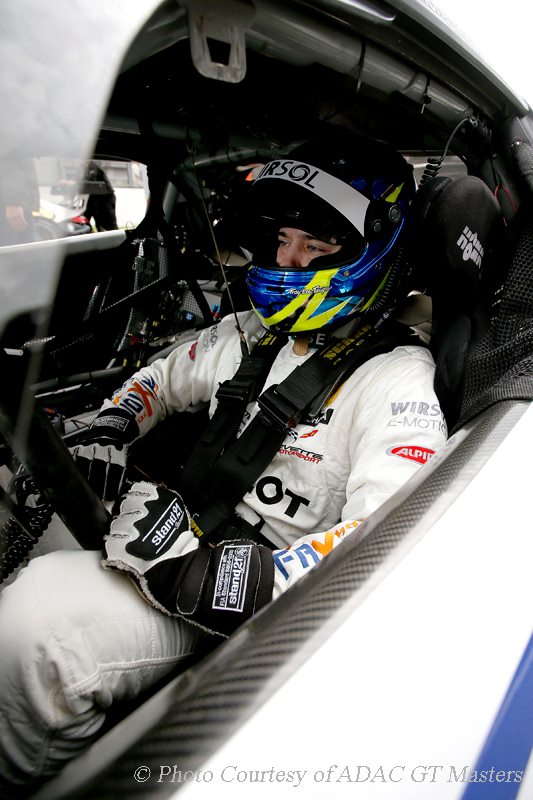 In this interview we talk to our regular driver Andreas Wirth after the Spa and Sachsenring rounds of the ADAC GT Masters.
It has been another couple of disappointing races for Andreas and the Callaway Corvette team. In this interview we had a chat about those races and what his plans are and also what is happening in the Callaway Corvette team as they plan for the future.
Andreas makes some interesting comments throughout the interview and is resolute in some of his opinions regarding balance of performance and the treatment of the Corvette in the ADAC GT Masters.
Fancy some Andreas Wirth/RacerViews merchandise? 
Head here to check out our shop!
Click here to download the Andreas Wirth interview  (right click and 'save as')
Click here to subscribe to RacerViews iTunes channel
For more information on Andreas, click here
For more interviews with Andreas, click here
Andreas' race in brief
Instead of the hoped-for breakthrough in the third ADAC GT Masters race weekend at the Sachsenring there was the bitterest disappointment of the season so far for Andreas Wirth.
On the roller coaster in Saxony the Heidelberger was not competitive in his Callaway Corvette with teammate Christian Hohenadel, and experienced their most difficult race weekend of the season. The end result was a disappointing 19th place after anything but a smooth first run. In the second run Wirth and Hohenadel dropped out after technical difficulties just 5 minutes before the checkered flag.
"The Corvette was extremely difficult to drive  this weekend – in dry as well as wet conditions," said Andreas Wirth. "The team has been painstakingly trying to remedy the problems, but the cause seems lie with the tires. In addition, it seems the competition have significantly more power than we do. Compared to last year we are a bit heavier, but Audi for example may, however, take 20% larger air restrictors compared to a year ago. Although we were slightly faster than last year, the other manufacturers are more than a second faster. "
"We have now experienced three extremely disappointing race weekends in which we were not competitive in most cases. Now the ADAC GT Masters goes into a two-month summer break. We will use this time to collaborate extensively with our partners, sponsors, and the team as we continue working toward our commitment and goal for the season. "
—
Interview by Sam Tickell, June 2013
Picture by ADAC GT Masters
Release by Gail Shankland.
RacerViews was established in 2011 and with the aim of delivering a new web experience to motorsport fans.  We bring exclusive interviews and photos from motorsports finest drivers of yesterday, today and tomorrow.  Our team has over 30 years of experience in the motorsport field.  With a heavy presence on Facebook, Twitter and iTunes where we have over 2800 followers,  our mission to bring exclusive content is in safe hands.  We have partnered with motorsport teams like Stig Richards Motorsport, One of a Kind Motorsport, Dark Horse Racing and MRT Performance in order to give you the best exclusive motorsport coverage.
We are always looking for new people to join our team.  If you are a motorsports photographer or journalist looking for additional exposure or a great place to learn your trade, contact us