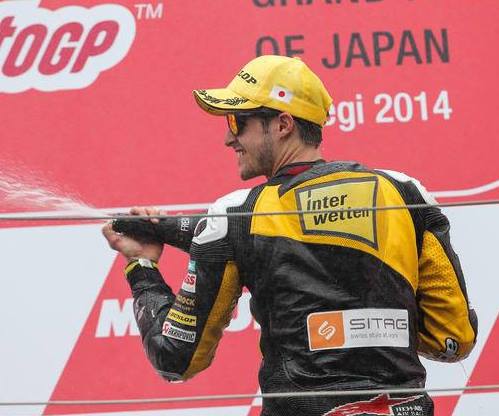 The Suter rider took the win last time out at Motegi – a result that saw Tom Luthi defy the form book and grab a much needed win for himself and the Interwetten Paddock outfit.
To look at the Championship, Luthi has had a solid year, a podium to start with and then very consistent top five results from there on.  But at Motegi he defied them all to take a controlled and dominant win, and put him in a a position to go one better at Phillip Island than he did last year – where he took a brilliant second place.
Luthi, a former 125cc Champion has spent the majority of his career in the second tier Championship, taking a handful of wins in Moto2.  In this interview we talk to him about his time in Moto2 and whether he desires a step into MotoGP or across to WSBK.  Luthi has committed for another year in Moto2.
We delve into his Japanese success and ask how that helps in coming into the Australian race and how a European racer deals with racing in different time zones on consecutive weekends.
Tom also looks at where MotoGP is going and discusses his feelings on its future.
Download this episode (right click and save)
Click here to subscribe to RacerViews iTunes channel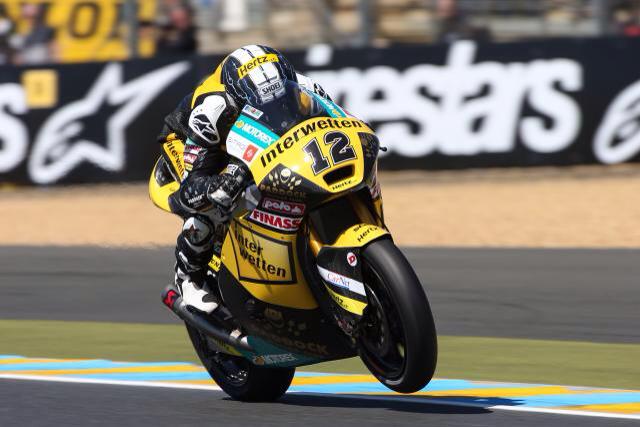 —
Interview by Leonard Smith, October 2014
Photos supplied
RacerViews was established in 2011 and with the aim of delivering a new web experience to motorsport fans. We bring exclusive interviews and photos from motorsports finest drivers of yesterday, today and tomorrow. Our team has over 30 years of experience in the motorsport field. With a heavy presence on Facebook,Twitter and iTunes where we have over 3000 followers, our mission to bring exclusive content is in safe hands. Additionally we have over 1 million views on our G+ page. We have partnered with motorsport teams like Stig Richards Motorsport, One of a Kind Motorsport, Dark Horse Racing and MRT Performance in order to give you the best exclusive motorsport coverage.
We are always looking for new people to join our team. If you are a motorsports photographer or journalist looking for additional exposure or a great place to learn your trade, contact us