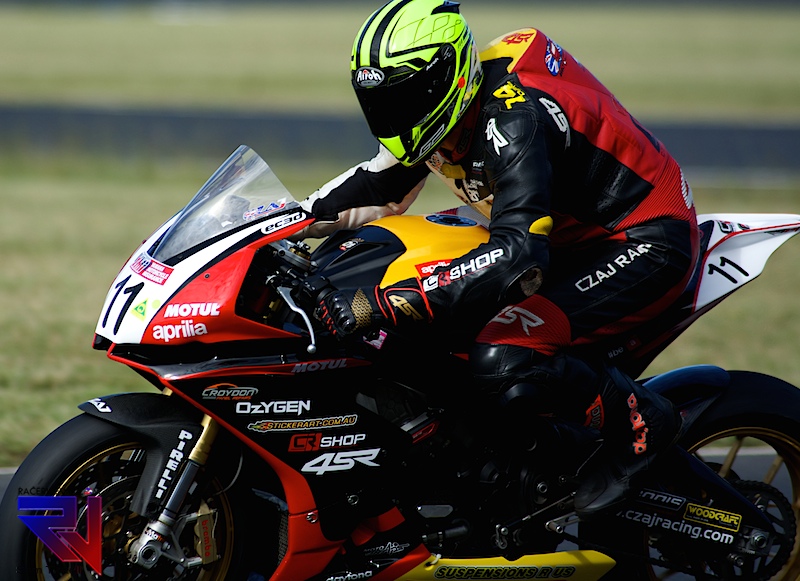 Phil Czaj's first trip to Morgan Park Raceway was a successful one as the Aprilia rider took dual top 10s in the Yamaha Motor Finance Australian Superbike Championship presented by Motul Pirelli.
In previous years, Phil has had tough trips to Queensland but a switch to Morgan Park's tight, twisty and bumpy track saw Phil make his first Superpole and take a seventh in race one and sixth in race two to have an excellent weekend.
It wasn't all sunshine and happiness for the team though as they lost their first bike when an electronic problem sidelined their first bike after practice one and armpump raised its ugly head (as it did for many riders in the paddock).
The Pirelli supported rider has been making his mark in the Championship after achieving success in the OzBEARs Championship.  He has gained many top results in that Championship including a perfect 4-from-4 weekend at Bradford last year.
In this interview Phil and I discuss the move to the Morgan Park track including the atmosphere at the Warwick track that large crowds; the racing; making Superpole and what it was like to overcome the difficulties and still achieve the results he did.
Download this episode (right click and save)
Click here to subscribe to RacerViews iTunes channel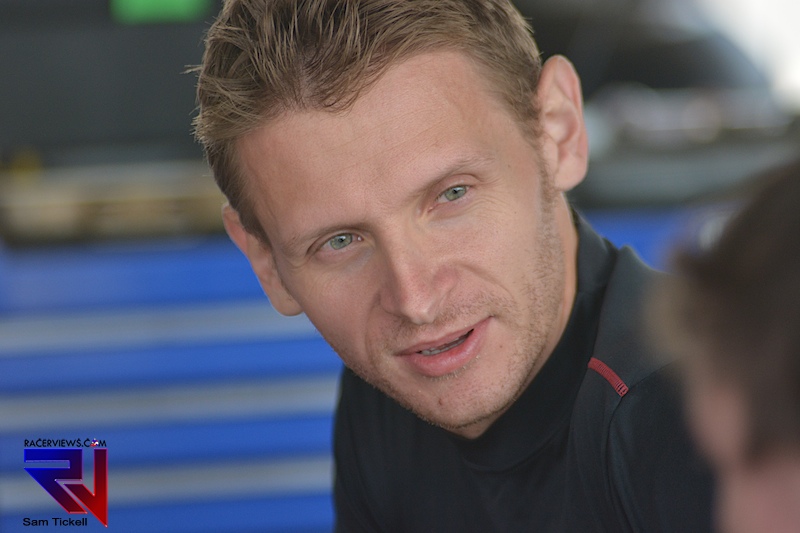 By Sam Tickell, April 2015
RacerViews was established in 2011 and with the aim of delivering a new web experience to motorsport fans. We bring exclusive interviews and photos from motorsports finest drivers of yesterday, today and tomorrow. Our team has over 30 years of experience in the motorsport field. With a heavy presence on Facebook,Twitter and iTunes where we have over 3000 followers, our mission to bring exclusive content is in safe hands. Additionally we have over 1 million views on our G+ page. We have partnered with motorsport teams like Stig Richards Motorsport, One of a Kind Motorsport, Dark Horse Racing and MRT Performance in order to give you the best exclusive motorsport coverage.
We are always looking for new people to join our team. If you are a motorsports photographer or journalist looking for additional exposure or a great place to learn your trade, contact us