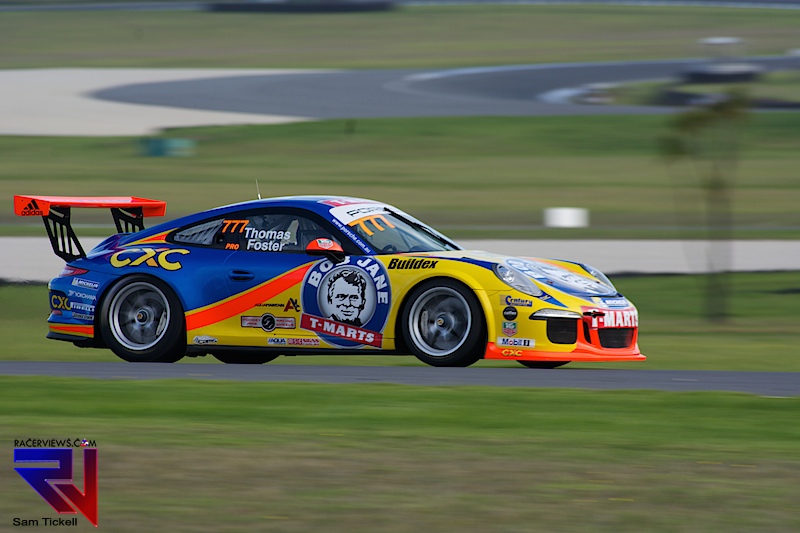 Nick Foster has asserted himself as a front runner in the Australian version of the Porsche Carrera Cup and he proved his worth on the weekend, taking a commanding win and a sixth in the two, one hour events at the Victorian track.
The race weekend saw Nick team up with Dylan Thomas in the Bob Jane T-Marts car for the round.
Nick had experienced a bizarre range of car failures in the opening rounds of the season that hid his obvious speed and meant that the results didn't come his way.  The win at Phillip Island was just reward for the season to date.
He has had the pace and was sometimes a little impetuous over the past couple of seasons but his experience is now shining through with great pace and race acumen.
Foster also took the opportunity to sign the pledge for 'Fatality Free Friday'. Since its inception in 2007 the Fatality Free Friday campaign has continued to expand its operation and is now recognised as Australia's only national community based road safety program.
It has successfully fostered community ownership, complex road safety issues and encourages those who can make a significant difference in reducing road trauma.
The campaign is more than just a single day. Whilst our target is to have a fatality free Friday ultimately  are aiming for a longer term community change.
Listen to the interview were we discuss the race weekend, the trials of racing with a driver that has never driven a Cup Car, a race weekend that is different from the norm and why he signed the Fatality Free Friday pledge.
Download this episode (right click and save)
Click here to subscribe to RacerViews iTunes channel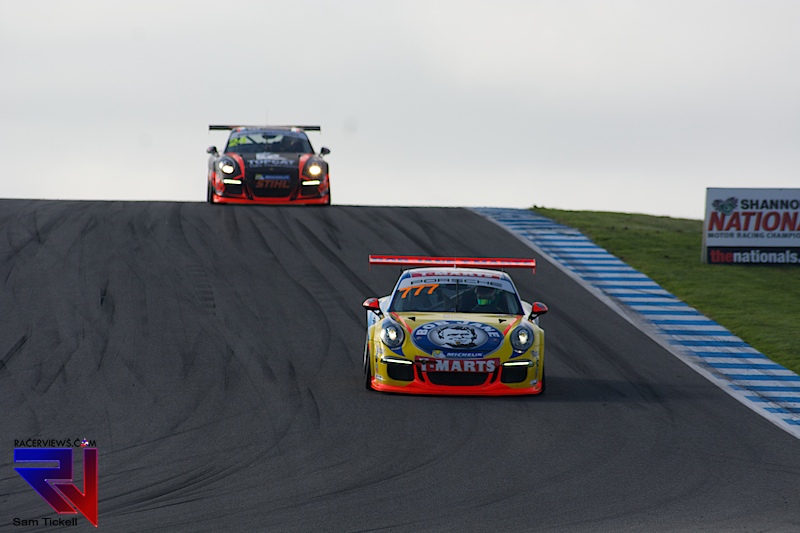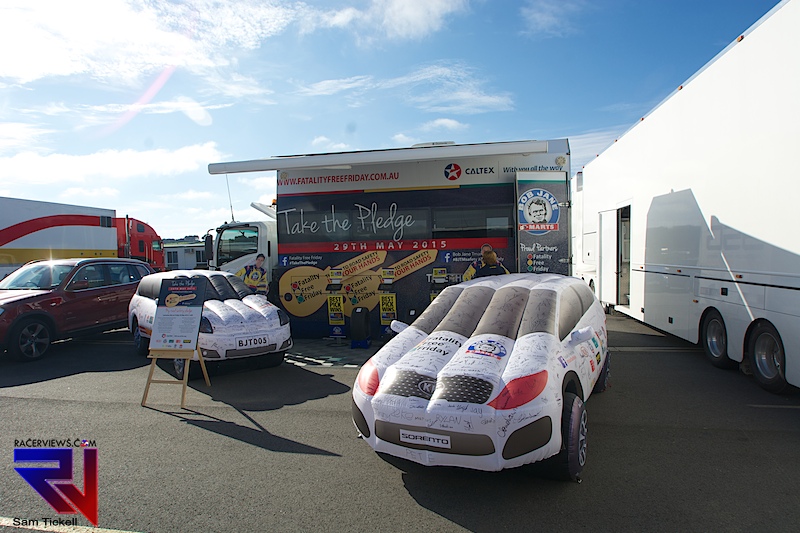 —
By Sam Tickell, May 2015
RacerViews was established in 2011 and with the aim of delivering a new web experience to motorsport fans. We bring exclusive interviews and photos from motorsports finest drivers of yesterday, today and tomorrow. Our team has over 30 years of experience in the motorsport field. With a heavy presence on Facebook, Twitter and iTunes where we have over 3100 followers, our mission to bring exclusive content is in safe hands. We have partnered with motorsport teams like Stig Richards Motorsport, One of a Kind Motorsport, Dark Horse Racing and MRT Performance in order to give you the best exclusive motorsport coverage.
We are always looking for new people to join our team. If you are a motorsports photographer or journalist looking for additional exposure or a great place to learn your trade, contact us