With seven stages down in the 2016 Dakar, it is shaping up differently to last year's race.  KTM and Kamaz are seeing stiffer competition and it seems that the French Lion is roaring with Peugeot taking a solid lead.
The Bike category is a fight between the KTMs and the Hondas with the Hondas showing the pace but also the fragility. It is a tight battle between the brands with Husqvarna sitting on the edge.  In the quads, there seems to be a winner and a retirement for that person the next day, though the Patronelli brothers are there, their local knowledge so important and certainly not to be written off.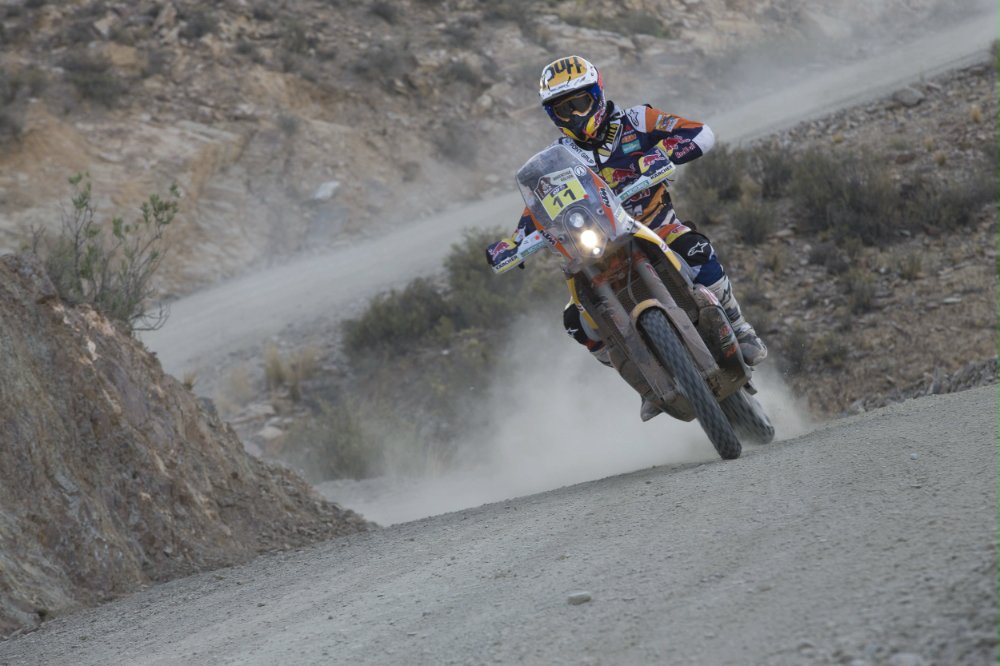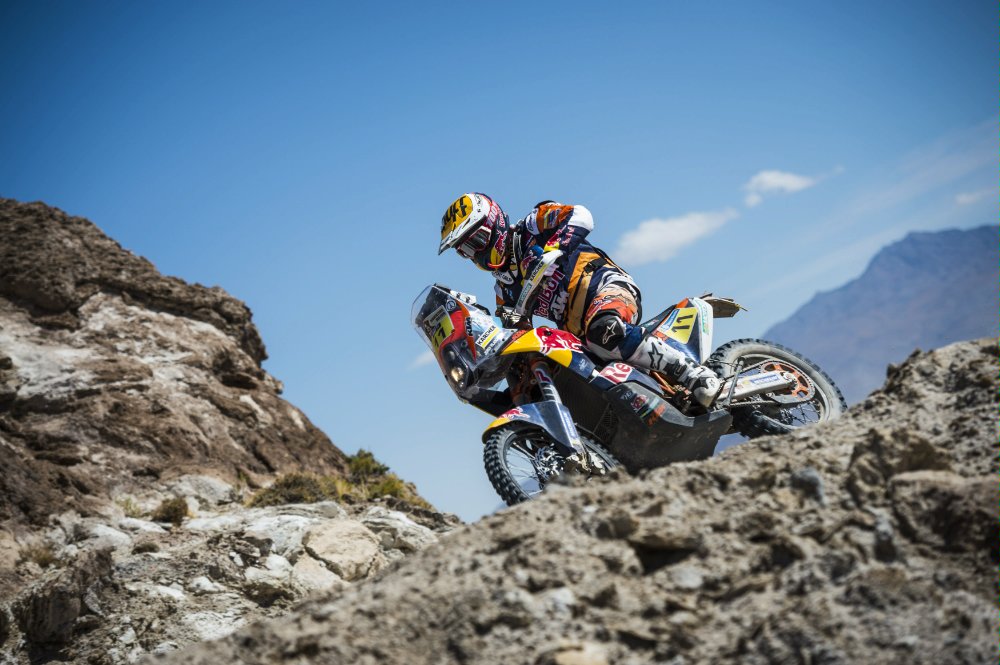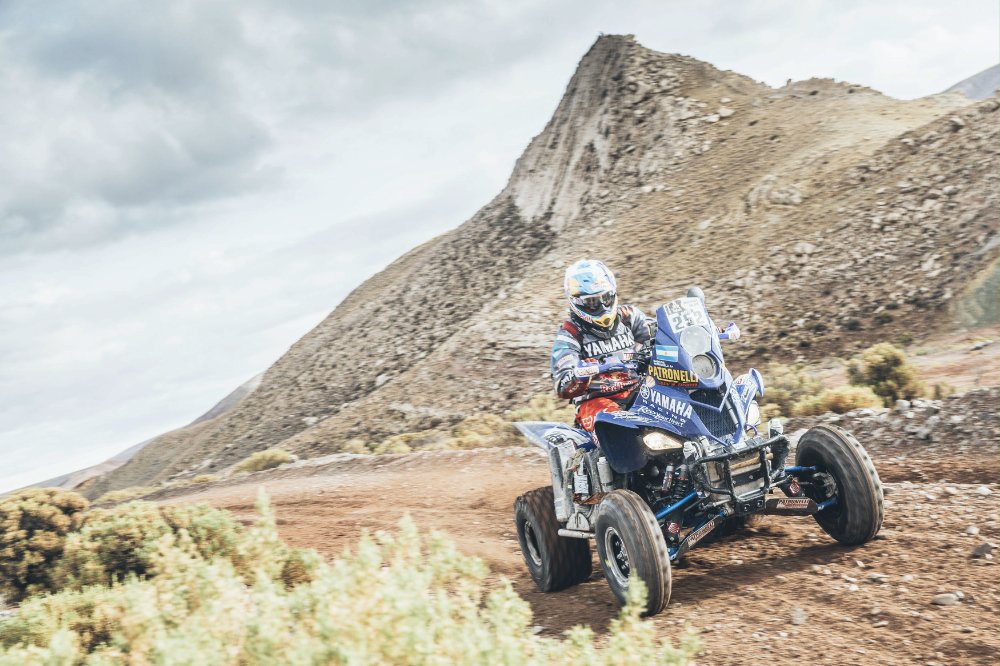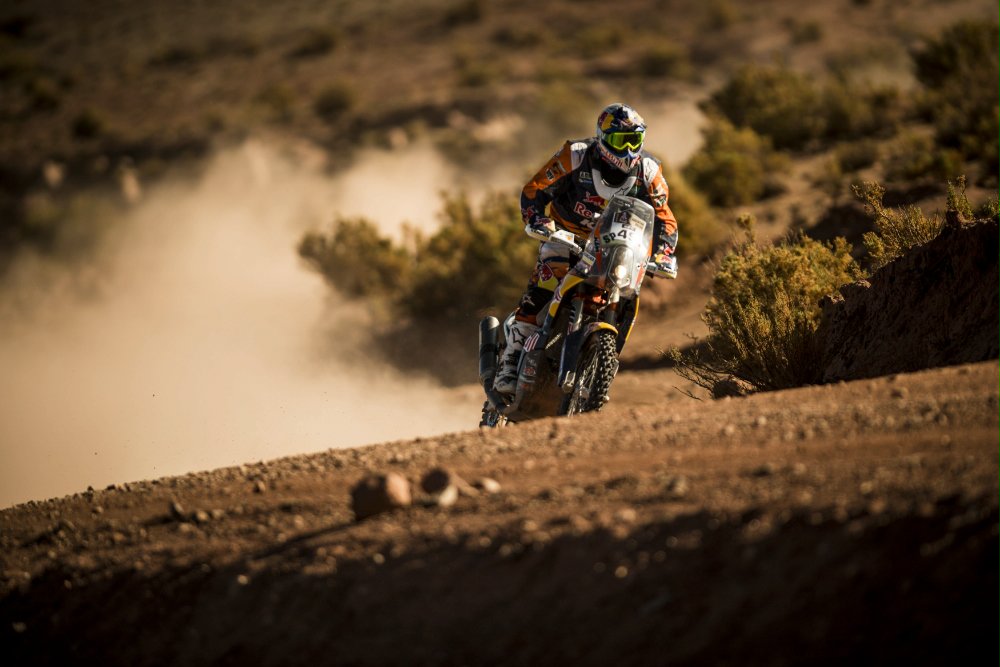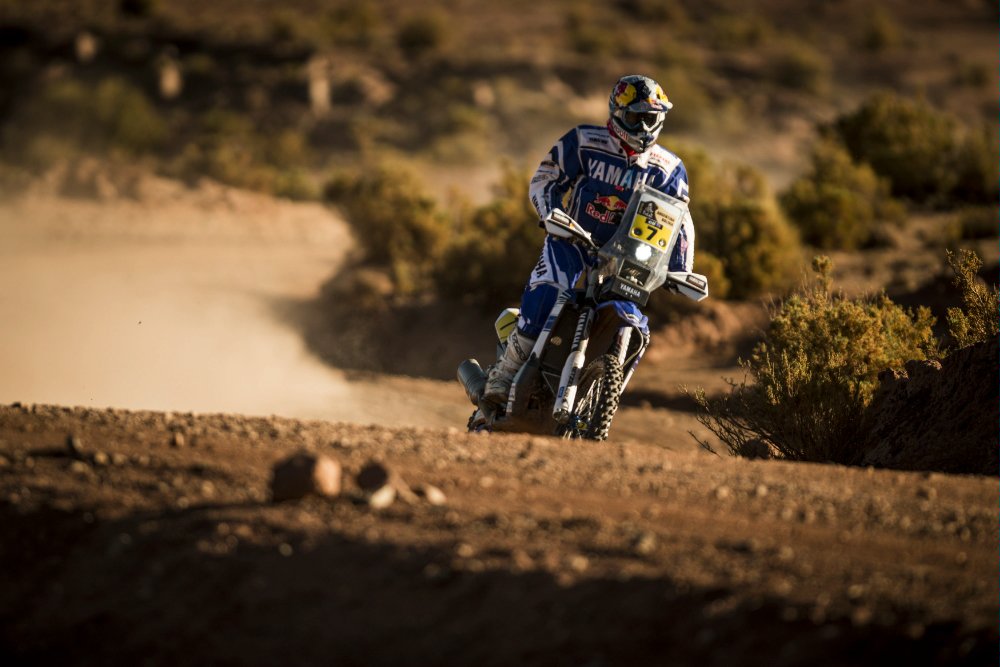 One could be forgiven for thinking the 38th edition of the Dakar is a Peugeot parade. Look a little closer, though, and you will see a clash of titans between the three teammates of the Lion brand. Sébastien Loeb fired the opening salvo this morning by posting the fastest time at CP1. He doubled up on his performance in the second sector, but even that could not keep Carlos Sainz down. Loeb's former teammate in rallies, also a world rally champion, pulled out all the stops and went one better than the driver from Alsace by flawlessly navigating the final part of the special and winning the stage by 38 seconds. Stéphane Peterhansel was unable to keep up and gradually conceded ground, although he remained within striking distance.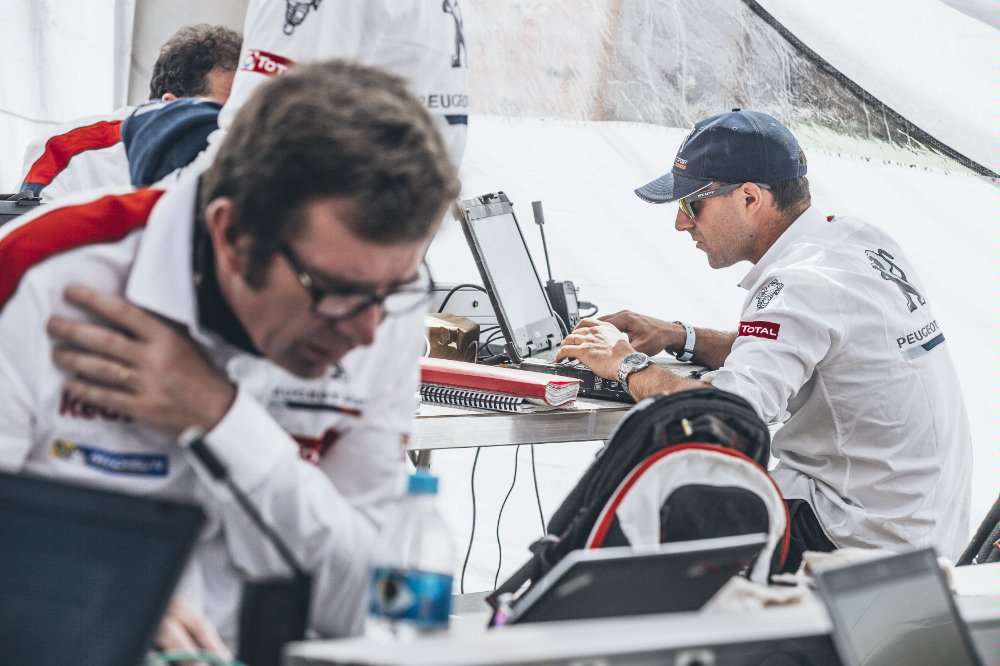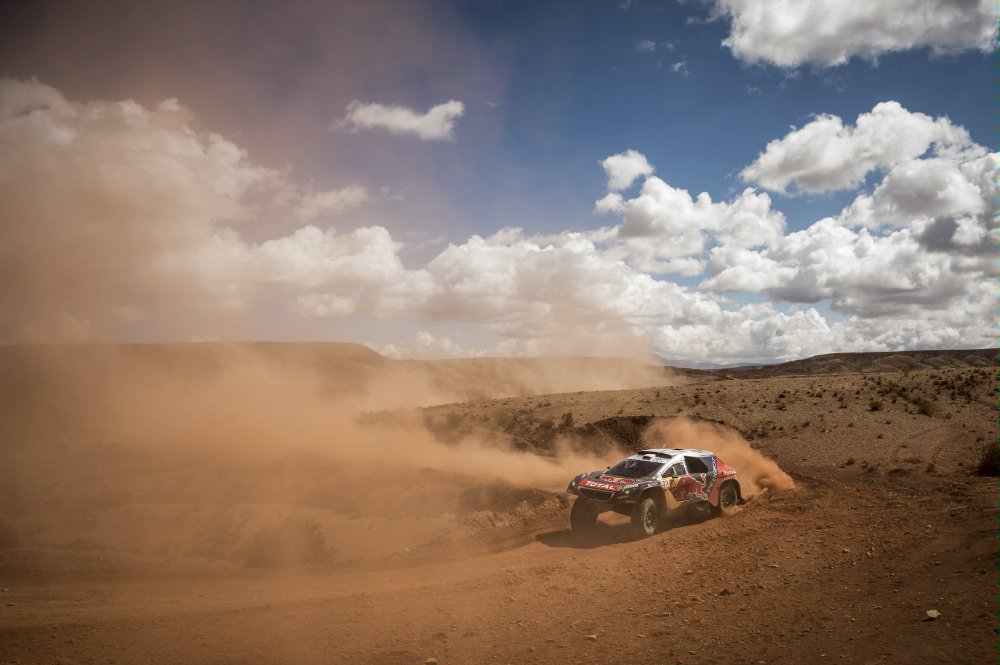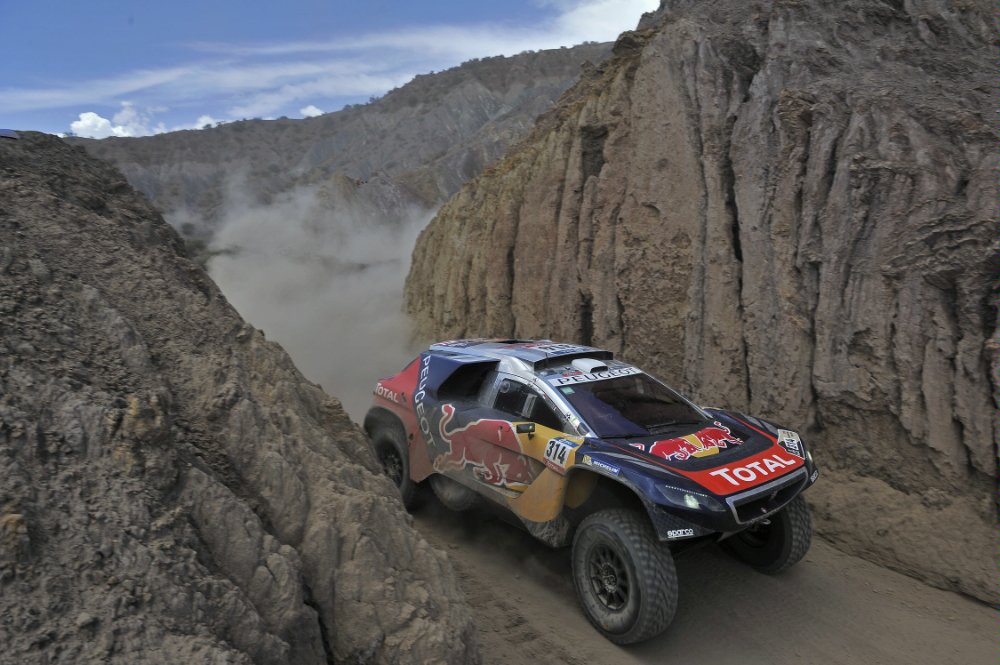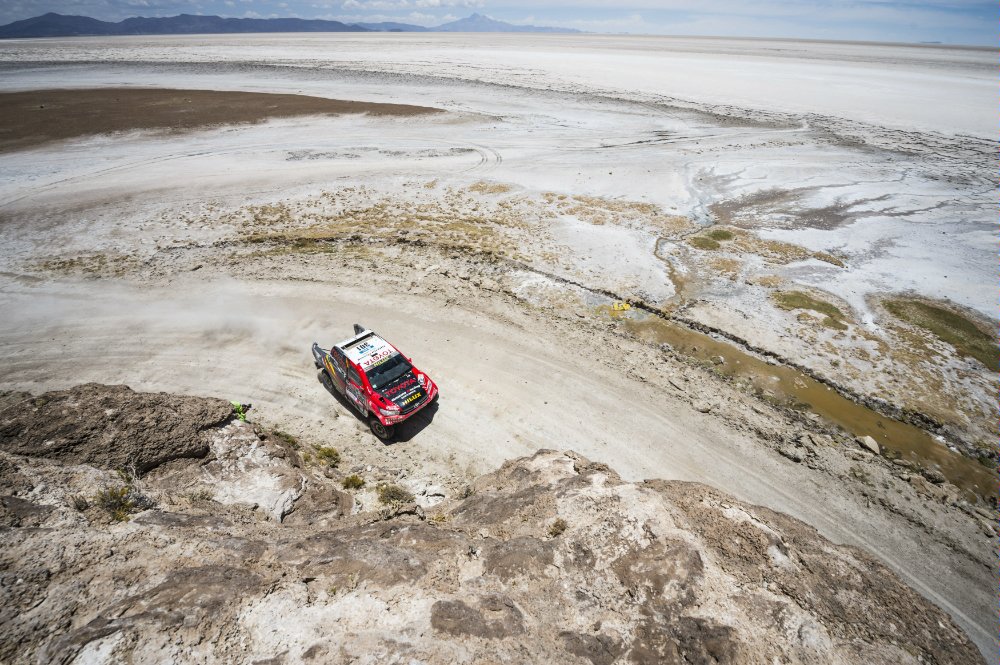 Unlike previous years, the Kamaz trucks are not having it all their own way with MAN and Iveco taking the top spots at the moment.  Though over the last couple of stages, the Russian machines have been making their comeback and cannot be discounted.