After a tidy practice and qualifying sessions, the 2018 Mexico City E-Prix brought misery for Mahindra Racing but pure joy for Audi Sport ABT Schaeffler, as Daniel Abt sailed to his first-ever victory.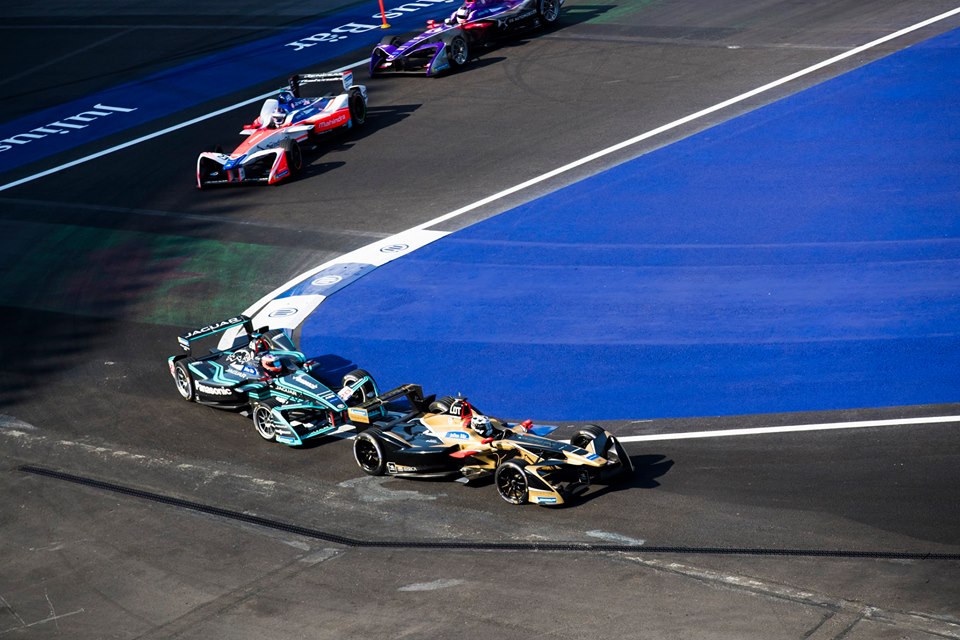 With Abt's teammate, reigning champion Lucas di Grassi starting at the back of the pack following a 10-place grid penalty, the Audi Sport ABT Schaeffler driver started his attack, climbing to 15th place by lap 16.
For Mahindra Racing, all was looking well for frontman Felix Rosenqvist until disaster struck on lap 15, stopping on track due to a technical failure, which sent him to the back of the pack. As the Swede remarked back in Marrakesh, "this series can bite you in the ass at any time." After getting going again, the Swede experienced more technical issues, forcing him into the pits for an early car switch in a last-ditch attempt to regain ground but it was too little too late. Despite earning a provisional point by clinching the Visa Fastest Lap, the Swedish driver won't be eligible to claim it after failing to finish in the top ten.
https://youtu.be/7sMmY_fVBpw
A slick pit stop from Audi saw Daniel Abt take the top spot from Turvey for the second half of the race. With Turvey in second and Vergne inches from his rear fender, Turvey successfully held off the current championship leader, with Buemi boosting past Vergne using his FANBOOST, putting the Swiss driver in third place.
On lap 28, Nick Heidfeld met the same fate as his teammate, stopping on track before retiring to the pits with an apparent technical failure.
On lap 31, di Grassi and Jose Maria Lopez made contact, sending the Brazillian spinning at the end of the start/finish line. Continuing his attack, di Grassi made use of his FANBOOST on lap 37 to get past Jerome d'Ambrosio, taking him into 12th place. An impressive jump considering he started at the back of the grid.
With ten laps to go, Daniel Abt held the lead with Turvey still holding onto second place and Buemi in third. With Panasonic Jaguar Racing's Nelson Piquet Jn. hunting down Buemi, the two former champs were engrossed in the battle for third place.
With Abt breezing ahead, confident of his first victory in Formula E, the memory of being stripped of victory on his birthday in Hong Kong must have been fresh in his mind. But (hopefully) not this time, as the German driver clinched the chequered flag here in Mexico City. Behind Abt was Turvey in second and Buemi in third taking his 20th podium in Formula E.
"It feels so good, it feels so, so good – thank you!" said an ecstatic Abt moments after crossing the line.