This interview was conducted prior to the exclusion of the #1 Rebellion.
We caught up with Neel Jani who was at the wheel of the #1 Rebellion – the leading non-Toyota at the Total 6 Hours of Spa. It was a positive showing, leading the non-hybrid entries but the gap to Toyota was quite big…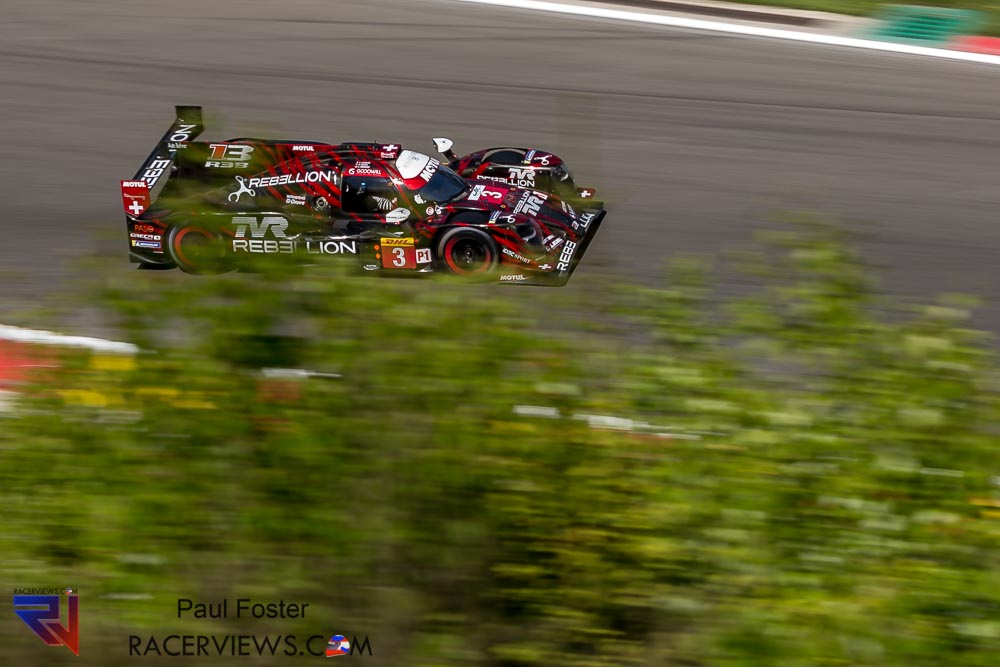 Sam Tickell: Hi Neel – a fantastic race for you, quite exciting. What was it like from your seat?
Neel Jani: A good start, we had some issue where we had to be long on the pit lane where we lost a lot of track time. There are lot of things for us to improve. Really this was a test race for Le Mans and we have seen and learnt what we have to improve. Hopefully we can challenge the Toyota more as today was too easy for them.
ST: So what do you go and do now before Le Mans?
NJ: We go testing – we are testing at Monza. We hope to improve the car. We have about four test days before the race. We have to work on ourselves, on the pitstops, the strategy, everywhere. If you want to challenge the Toyota you have to improve everywhere.
ST: And the SMP – do you have to cover them or do you look ahead?
NJ: We look ahead – that is the only way. We know that the SMP will be competitive at Le Mans. They showed some sparkle at the end. We know they can be there and they will come. Clearly they are a threat but the aim has to be Toyota. To get to them, we will be ahead of the others.
ST: And were you happy with your drive today?

NJ: Yeah, you mean at some stage at some stage 'lets take it as a test session'. So we drive not over the limit but at the limit and see what the car does. That is what we all did and we are happy with that,
ST: Congratulations
NJ: Thank-you.
The RacerViews info
By Sam Tickell May 2018
RacerViews was established in 2011 and with the aim of delivering a new web experience to motorsport fans. We bring you more than just the news. Our exclusive interview and galleries brings you the views from the track, from the racers. Our extensive race review collection allows you to keep up with the action from around the world. The team of passionate pros have decades of experience in the motorsport field. Our social media presence on Facebook, Twitter and YouTube bring you more, a holistic experience. We have more than 3100 followers on Twitter and more than 2 million views on Google Plus. Our mission is to bring exclusive content is in safe hands.
This year we have full season commitments to cover the FIA WEC, British GT, Belgian Rally Championship and Laguna Seca. You will also find us at Blancpain GT, Supercars, IMSA, WorldSBK and more.
Our commitment to motorsport can be seen with unrivalled coverage of the Queensland Rally Championship. Additionally, over the time we have partnered with motorsport teams like Ben Gersekowski, Andreas Wirth, Stig Richards Motorsport, One of a Kind Motorsport, Dark Horse Racing, Nat Rallysport and MRT Performance in order to give you the best exclusive motorsport coverage.
If you have a motorsport story to share contact us!