There has been some talk of who will go where next year for the World Rally Championship. I put this comment together for a post on The Gravel Crew. What do you think? Full post in context after the article.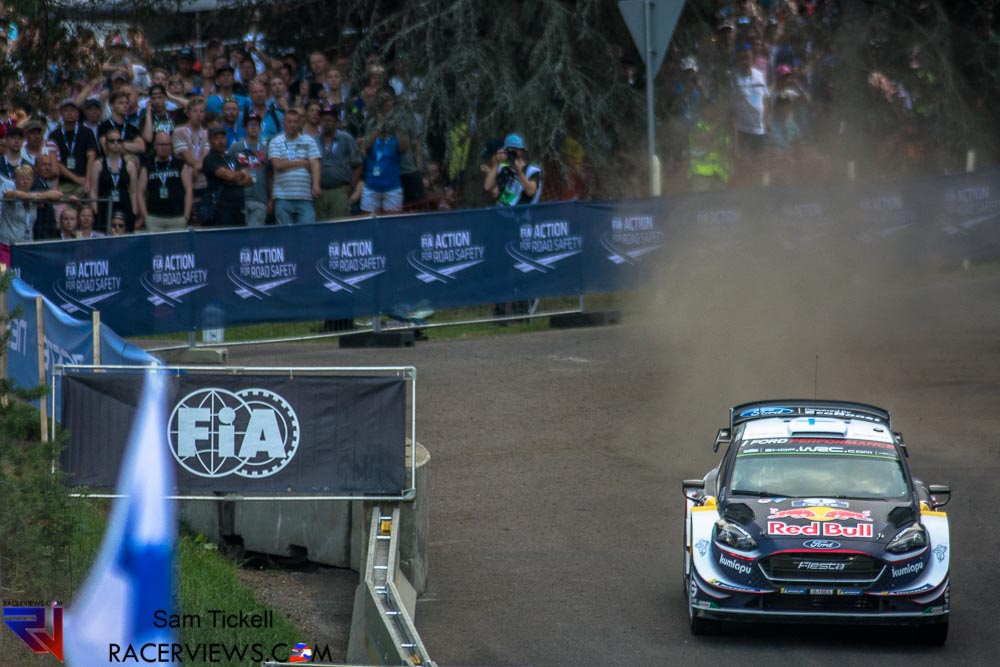 I can't see Toyota changing next year. They have 2 stars but neither are probably ready to lead a team or develop a car in the same way JML is. JML still have a couple of good years left in him and I think Toyota would keep him until a Japanese driver is ready to step up and Lappi has a little more experience.
Undoubtedly Citroen need a star – but who? Breen and Ostberg are strong but a definite #1 would be great for them. Ogier is obviously the key to this. I don't see Paddon here due to the Hyundai NZ link and the fact that Citroen sell few cars in Aus/NZ…
Hyundai have a hard time as they have 3 drivers performing well – at or above expectations and a star in Mikkelsen that we know is super fast but isn't gelling with the i20. What do they do???
M-Sport – again Ogier is the key. If he stays, they will be good to continue as they are, if not, they face the same thing as Citroen – who leads the team?
As for Meeke – If someone stumps up a large amount of cash, he could have a home somewhere in a development team or so, but who wants him? Perhaps a RX drive will be waiting in his future.
Pontus – needs a drive. But what of Skoda's rumoured step up to WRC? He is in a tough spot at the moment…
https://www.facebook.com/WorldRallying/posts/1715396705176638
The RacerViews info
By Sam Tickell, August 2018
RacerViews was established in 2011 and with the aim of delivering a new web experience to motorsport fans. We bring you more than just the news. Our exclusive interview and galleries brings you the views from the track, from the racers. Our extensive race review collection allows you to keep up with the action from around the world. The team of passionate pros have decades of experience in the motorsport field. Our social media presence on Facebook, Twitter and YouTube bring you more, a holistic experience. We have more than 3100 followers on Twitter and more than 2 million views on Google Plus. Our mission is to bring exclusive content is in safe hands.
This year we have full season commitments to cover the FIA WEC, British GT, Belgian Rally Championship and Laguna Seca. You will also find us at Blancpain GT, Supercars, IMSA, WorldSBK and more.
Our commitment to motorsport can be seen with unrivalled coverage of the Queensland Rally Championship. Additionally, over the time we have partnered with motorsport teams like Ben Gersekowski, Andreas Wirth, Stig Richards Motorsport, One of a Kind Motorsport, Dark Horse Racing, Nat Rallysport and MRT Performance in order to give you the best exclusive motorsport coverage.
If you have a motorsport story to share contact us!