No one really expected Citroen to take the win last time out in Spain but they did and there is chance that they could do the same in Australia. While Ogier, Neuville and Tanak will be fighting at the front, Mads Ostberg will be rallying for his future.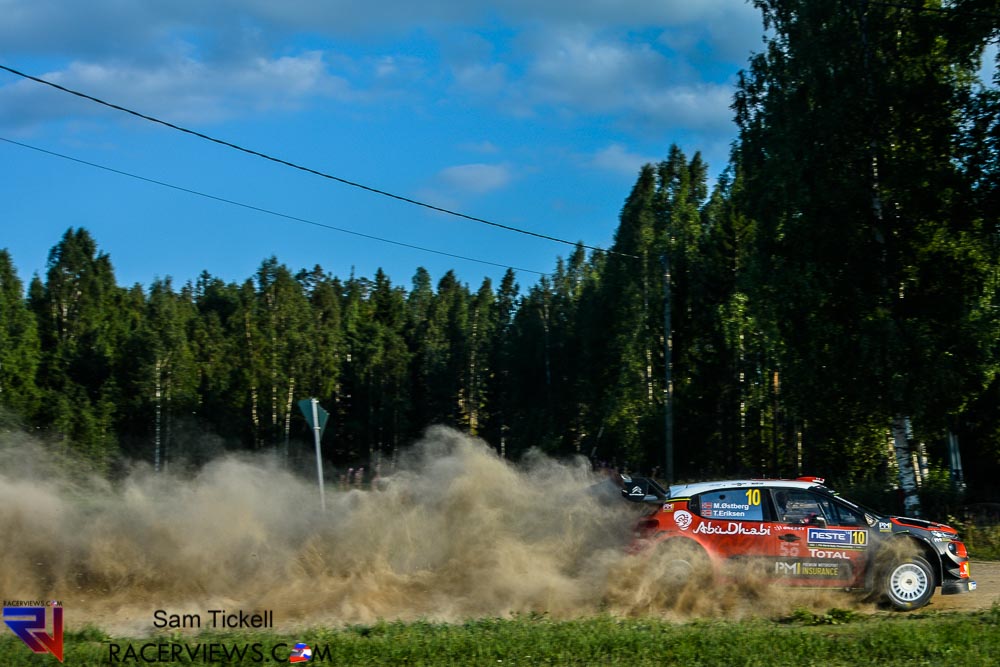 Joining the team mid year, he impressed with a second at Rally Finland. In Australia he will have an advantageous road position as Australia has a huge road sweeping effect, though summer in Coffs Harbour always has the chance for rain.
Asked about springing another surprise, Ostberg was confident that there could be something in the works.
"I think so (to spring an upset). It is definitely the target," Ostberg said.
"The weather will play a big role. If we have a big amount of rain, obviously it will make it difficult on the first day with our road position. We will see.
"I don't know (about the weather) I hope it will be fairly normal weather – a few drops but no thunderstorms."
If there is rain, undoubtedly it will make it difficult for the team – particularly Ostberg who has limited running in the Citroen C3 WRC in the wet.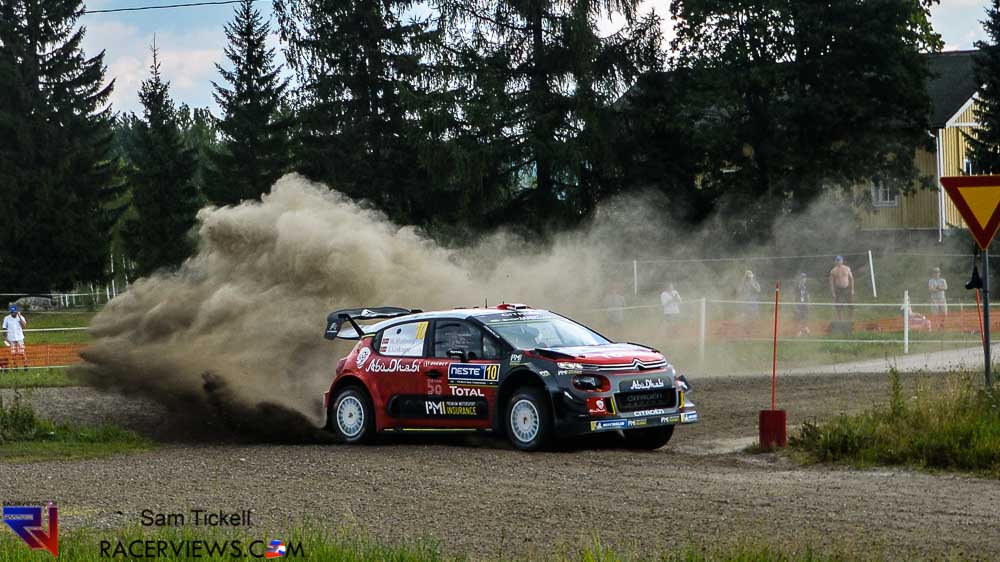 "If we have heavy rain we know it will be slippery and we would do the normal changes to the car.
"We don't really have too much experience with that so we would stick fairly close to the dry set up with softer springs and roll bars to find some traction."
There are however many changes to the Kennards Hire Rally Australia stages this year with new stages on Friday with both Saturday and Sunday seeing changes from last year.
After the recce, Ostberg sees some of the challenges that will come this year – some that come with the unique way Australia treats its forestry roads.
"So far it is looking well. We have done the recce and the stages look really good.
"A lot of nice and fast stages but a big variation in the stages.
"A lot of the parts we do are really twisty with really big speedbumps. I think they make them to make the water go off the road but it makes it quite challenging."
As for the car, however, Ostberg is pragmatic on what could be his last event with the team. The car has been developed and it has demonstrated pace.
But how does that translate for the drivers, particularly when the team they are in have a rich history in the sport.
His second place in Finland showed it can be fast on gravel but questions remain on its outright pace across all surfaces.
"It (the C3 WRC) can be challenging (to drive) but that can make it stronger in other parts. That is what the whole Championship is all about.
"To have a car that is really strong somewhere and you suffer a bit in other places. You have to have it good everywhere."
But in the end, Ostberg and the team are concentrating on this rally. Both have 2019 to worry about but for different reasons.
Ostberg's plans are not known yet, and he remained tight lipped to his movements.
"Nothing is clear at the moment (for 2019). We will try to focus on this rally now and do as well as possible here."
For now, we will wait and see if he can spring that surprise on Rally Australia.
The RacerViews info
Interview by Michael Ford
Article and photos by Sam Tickell, November 2018

RacerViews was established in 2011 and with the aim of delivering a new web experience to motorsport fans. We bring you more than just the news. Our exclusive interview and galleries brings you the views from the track, from the racers. Our extensive race review collection allows you to keep up with the action from around the world. The team of passionate pros have decades of experience in the motorsport field. Our social media presence on Facebook, Twitter and YouTube bring you more, a holistic experience. We have more than 3100 followers on Twitter and more than 2 million views on Google Plus. Our mission is to bring exclusive content is in safe hands.
This year we have full season commitments to cover the FIA WEC, British GT, Belgian Rally Championship and Laguna Seca. You will also find us at Blancpain GT, Supercars, IMSA, WorldSBK and more.
Our commitment to motorsport can be seen with unrivalled coverage of the Queensland Rally Championship. Additionally, over the time we have partnered with motorsport teams like Ben Gersekowski, Andreas Wirth, Stig Richards Motorsport, One of a Kind Motorsport, Dark Horse Racing, Nat Rallysport and MRT Performance in order to give you the best exclusive motorsport coverage.
If you have a motorsport story to share contact us!