The first stage of the 6 Uren van Kortrijk has been run in the dark, wet and cold that Belgium has offered us this weekend. But nothing was stopping Vincent Verschueren from opening up a lead.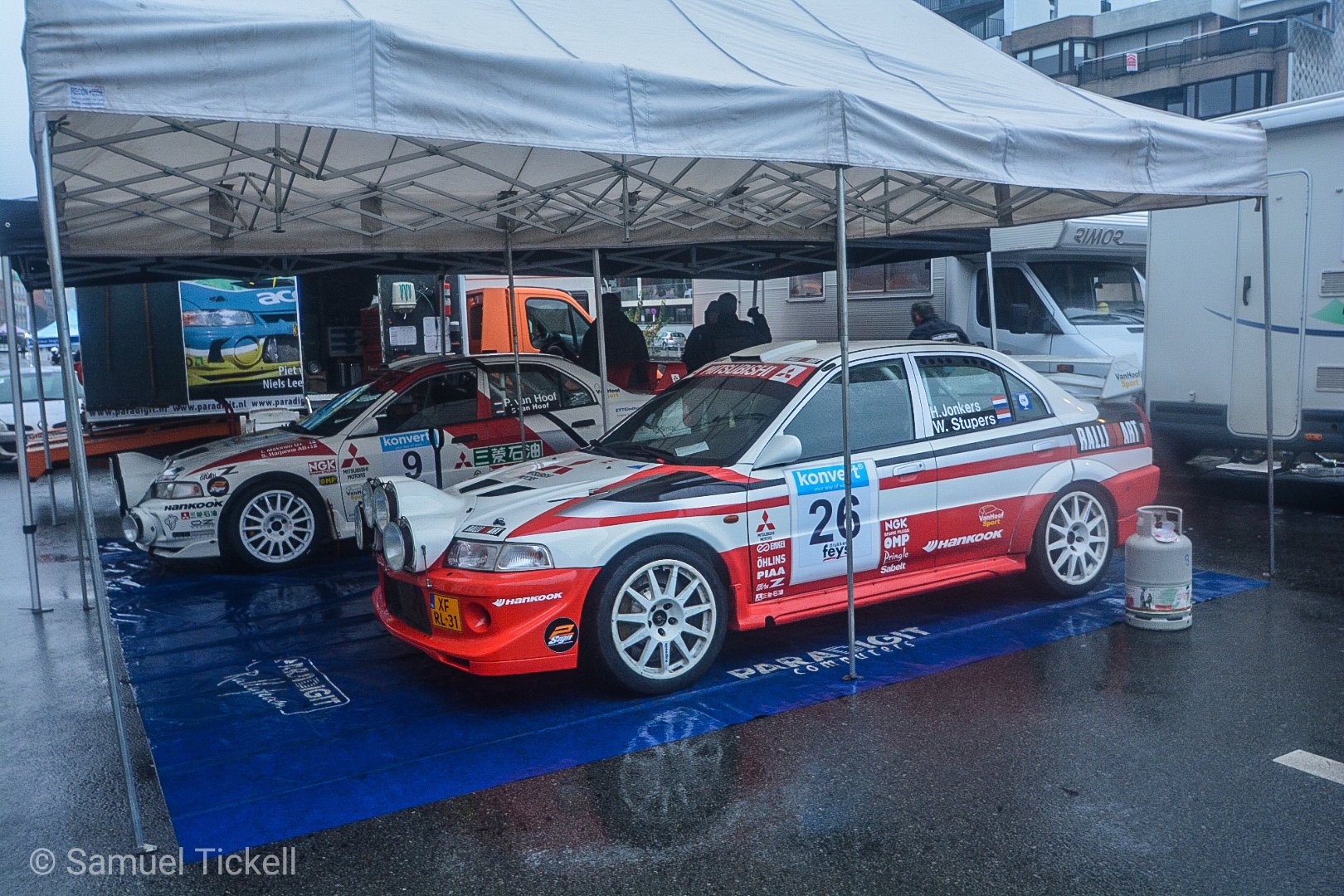 In just 8.68km the Skoda driver opened up a 26.5 second lead from Paul Liater in his older Skoda Fabia WRC. Verschueren, fresh off finishing second in the Belgian Rally Championship is looking for extra pace in his new Skoda, after struggling to challenge at the Condroz Rally. If he keeps up pace like that, he will be hard to beat this weekend. Patrick Snijers who is in a Skoda this weekend, not his usual Porsche from this season is in third.
The fastest in Historic is the Toyota Celica GT4 of Vanwijnsberghe/Sabbe who equally have a massive lead over their nearest challenger, that of the Ford Escort of Kerkhove/Verhaeghe.
The Sunday action sees 13 stages with the Saturday stage repeated once and three loops of four stages throughout the day. The longest stage is the Bevergem stage at 8.22km and is the first stage of the Sunday action, beginning at 8:15am local time. Hoge (4.29km), Bellegem (4.68km) and Aalbeke (4.80km) will see three more fast blasts through the farm land.
The crews will have their work cut out for them this weekend. The stages are wet and slippery with many cuts bringing a lot off mud onto the stage surface. With such a big field, rain and cold decending on the stages will get more diffiicult through the day.
Keep an eye out as we bring you more action from the rally.
—
By Sam Tickell