After an interesting Rally Mexico, we turn to the front runners and what they said after the latest WRC round.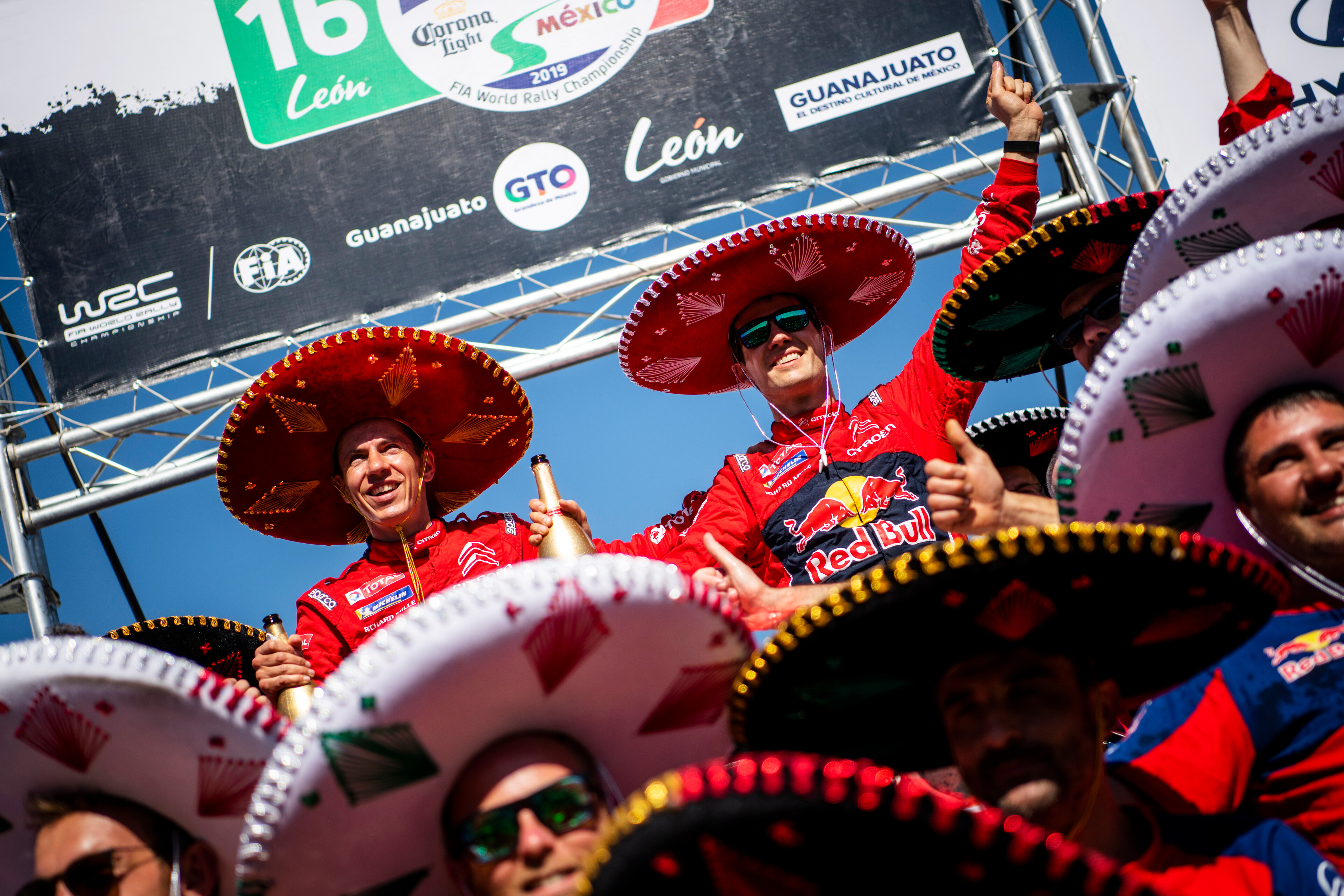 Citroen
Sébastien Ogier (1st)
"Mexico is definitely a special place for me and I'm especially pleased to secure this fifth win here and take maximum points for the championship! That was what we came for, and although it wasn't a trouble-free weekend, we managed it well from start to finish. The potential I saw in the C3 WRC continues to be borne out. It enabled us to be top performers this weekend. It's now up to us to keep working hard because the championship looks set to be even closer than ever before. In the meantime, I would like to thank the team for the great job done this weekend! We'll now head for Corsica looking for a similar outcome."
Esapekka Lappi (14th)
"I'm pleased to have learned how to drive on this specific surface with my C3 WRC and to have equally made progress in understanding the tyre strategy for these stages. We're now going to concentrate on the Tour de Corse, with the intention of getting back among the frontrunners."
Pierre Budar, Team Principal
What can you say about Citroën Racing's eighth win in Mexico, and the second this season?
We're delighted with it, because it is the result of an excellent team effort! Winning here is no easy feat. The combination of high altitude and hot temperatures make it the ultimate challenge for man and machine alike. But everyone was on the ball throughout the weekend and this win is just deserts for our hard work. This event remains unusual, but it's also always positive to win the championship's first round on gravel because it's the surface on which the majority of the rallies are held and although we can't afford to rest on our laurels, it is confirmation that we are right in the mix with the C3 WRC. Three podiums in as many races – we really couldn't have hoped for a better start to the season with our two new crews. Obviously, all of this wouldn't have been possible without a magnificent performance by Sébastien and Julien. Every day, they showed off their full array of qualities: speed, race craft, ability to react and management skills too. We knew it already, but they really do have it all!
What did you make of Esapekka Lappi and Janne Ferm's race?
They made a minor error that proved very costly, but I prefer to focus on the way in which they got to grips with the difficulties of the Mexican roads. They haven't fully mastered them yet, but they gradually upped their game and managed to set a very respectable pace. They had a very good feeling in the C3 WRC on gravel and that augurs well for the rest of the championship.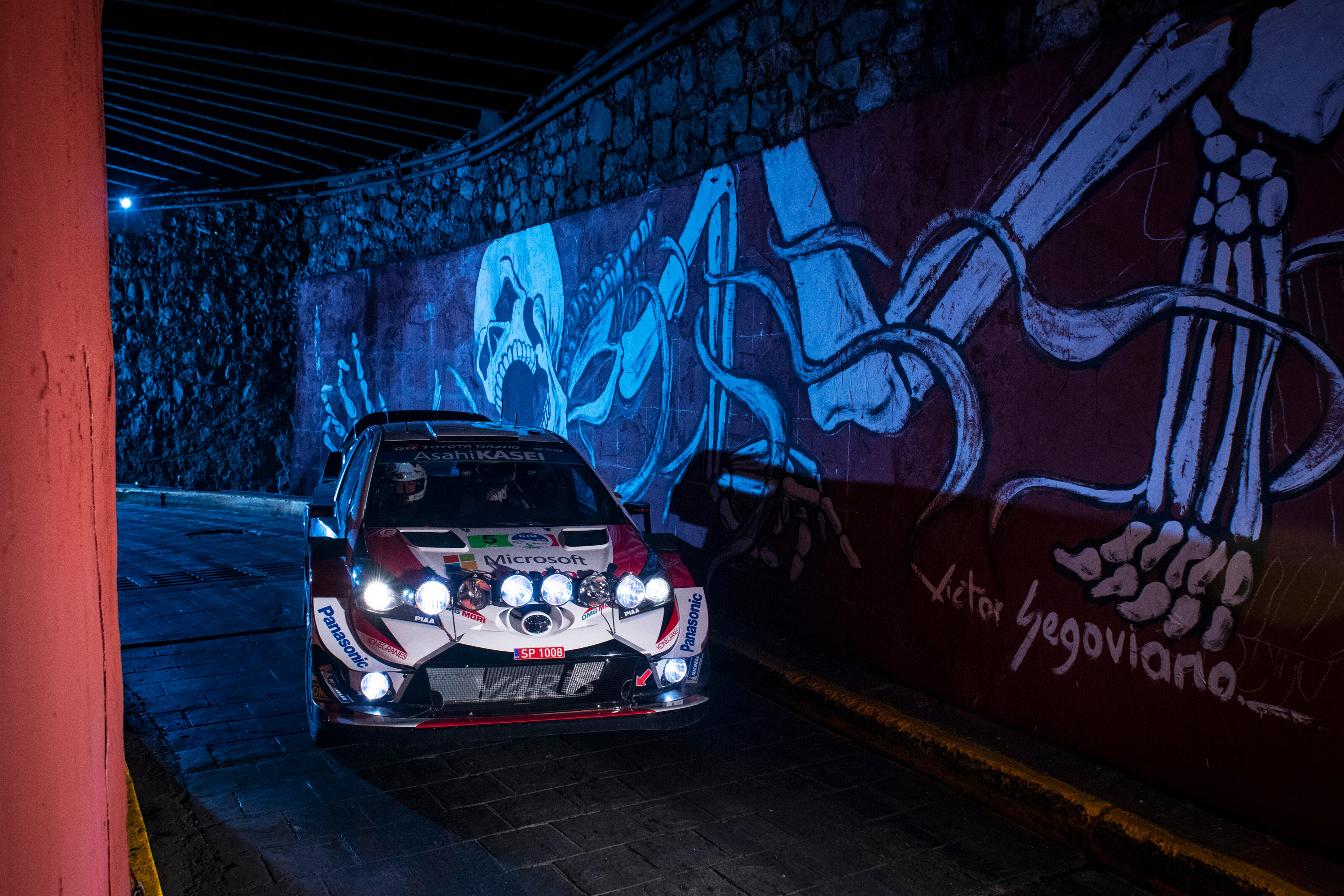 Toyota
Tommi Mäkinen (Team Principal)
"It has been a very difficult rally for the drivers, for the engineers and for the mechanics, but we have improved a lot here compared to the previous two years. There were no issues with the cooling packages and the performance has been strong. Ott did very well running first on the road for the first time with no complaints and I think he got the maximum from the situation. Kris and Jari-Matti were unfortunate but they kept fighting and scored some good points, helping us in the championship."
Ott Tänak (2nd)
It has been a good weekend. This has been a very demanding event: tough for the car, tough for the tyres and tough for the drivers inside the car. I believe we managed it well and I'm really happy to make it through without mistakes or problems. It really shows how strong we are. I had a puncture on the Power Stage, so there was nothing I could do there, but the first two stages were good and we managed to get the second place. It's been a good start to the championship with three podiums from three rallies, and it would be great if we can carry on like this."
Jari-Matti Latvala (5th)
"I don't think I've ever fought so hard to get four points! At the end of the second stage of the day, we hit some bedrock with the sump guard. We thought we had no chance to continue but I said we can't give up at this point. The sump guard was only half-fixed so I couldn't drive fast in the Power Stage, and we were late into the time control so we lost seventh place by four seconds. But at least we made it to the end. There have been a lot of things happening this weekend, hopefully the next rally will be a bit calmer!"
Kris Meeke (8th)
"We were in a secure fifth place in the overall standings, so we had to balance protecting that with a push in the Power Stage. I saved my tyres through the first two stages, which I think was the right strategy. I then gave it everything in the Power Stage, while still making sure to bring home the fifth place. It's been a tough rally for me after the puncture while we were leading, but to come away with 14 points is still positive. For the team and for the manufacturers' championship it's been a really strong rally."
— krismeeke.com (@krismeeke) March 10, 2019

M-Sport
Team Principal, Richard Millener:

"We knew that we had a good chance this weekend, and Elfyn and Scott have delivered a really strong performance. They were one of very few crews not to make a single mistake and have shown the pace of the Fiesta on gravel – proving that we are going in the right direction with our continued development program.

"It was a shame to have lost so much time on one stage yesterday, as that second place was ours for the taking, but that is just the way it goes sometimes and we can still be very proud of what we've achieved. This podium was the result of a really strong team effort with the mechanics keeping the guys in the rally on Saturday afternoon. I am sure that we will see some more weekends like this throughout the year – and that is certainly our goal."

Elfyn Evans (3rd)

"It's a good result, but I can't help but feel a little disappointed because second place should have been on the cards this weekend. Unfortunately there were just a couple of things that cost us quite a lot. That second pass of Otates cost us pretty dearly, and then we made the wrong call on the tyres this morning.

"That said, it was still a good weekend and there are a lot of positives to take away. We didn't make a single mistake and we've collected some good points that will give us a better road position in Corsica. Most importantly, we can see that we've made some good changes to the car and we'll work hard to build on that throughout the year."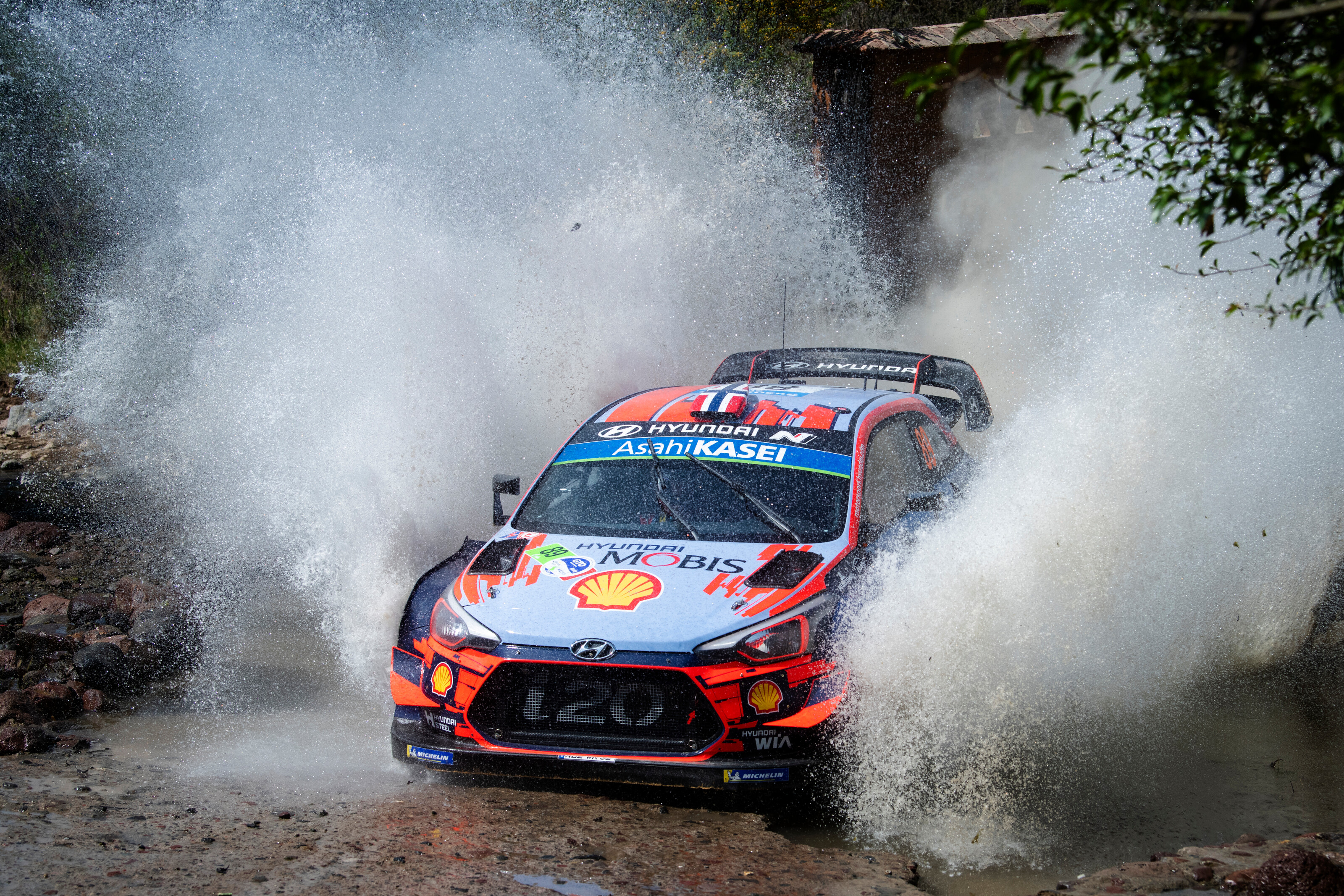 Hyundai
Thierry Neuville (4th)
"That was not the weekend we wanted. From the puncture early on Friday morning, and with our road position, it has been a really challenging event from start to finish. We have been missing some speed at times and generally struggling. I felt I was driving on a good rhythm but we weren't on our usual pace. Today, I tried to keep a good rhythm in case something happened to the guys in front but that meant we didn't have enough tyre performance left for the Power Stage, unlike some of our rivals. We have to put this rally to one side and re-group ready for Corsica."

Dani Sordo (9th)
"Our aim for today was to drive within our limits and to pick up some manufacturers' points, which are so important for the team. At the start of the Power Stage, I was enjoying the car so we gave it a bit of a push but nothing too crazy. I have had fun driving the stages this weekend, and the support from the crowds has been amazing, even if the end result was not what we could have achieved. We were fighting at the front on Friday until our problems so the potential is definitely there. We'll be back stronger at the next rally in Corsica."

Andreas Mikkelsen (DNF)
"It's easy to dwell on the missed opportunities this weekend, but it is important that we look at the many positives. The i20 Coupe WRC performed much more to my liking on these gravel stages, and that was reflected in our competitive stage times on Friday. Obviously, we weren't able to fight for the sort of result we were capable of scoring but that's rallying sometimes. The final day was clean and we had a decent run through the Power Stage. It was my first attempt at Las Minas as I missed out on Friday afternoon. It wasn't perfect but another useful lesson."

Team Director Andrea Adamo
"These are not the results we come to WRC events to achieve, but we cannot be frustrated or disappointed. The situation is what it is. We must take the lessons home and work as hard as we always do to make improvements. At the top level of international rallying, we simply cannot afford to any faults that compromise the end results. Our Rally México was affected from the opening day, and it has been damage limitation ever since. We will remain focused and pursue diligence in our work ahead of Corsica."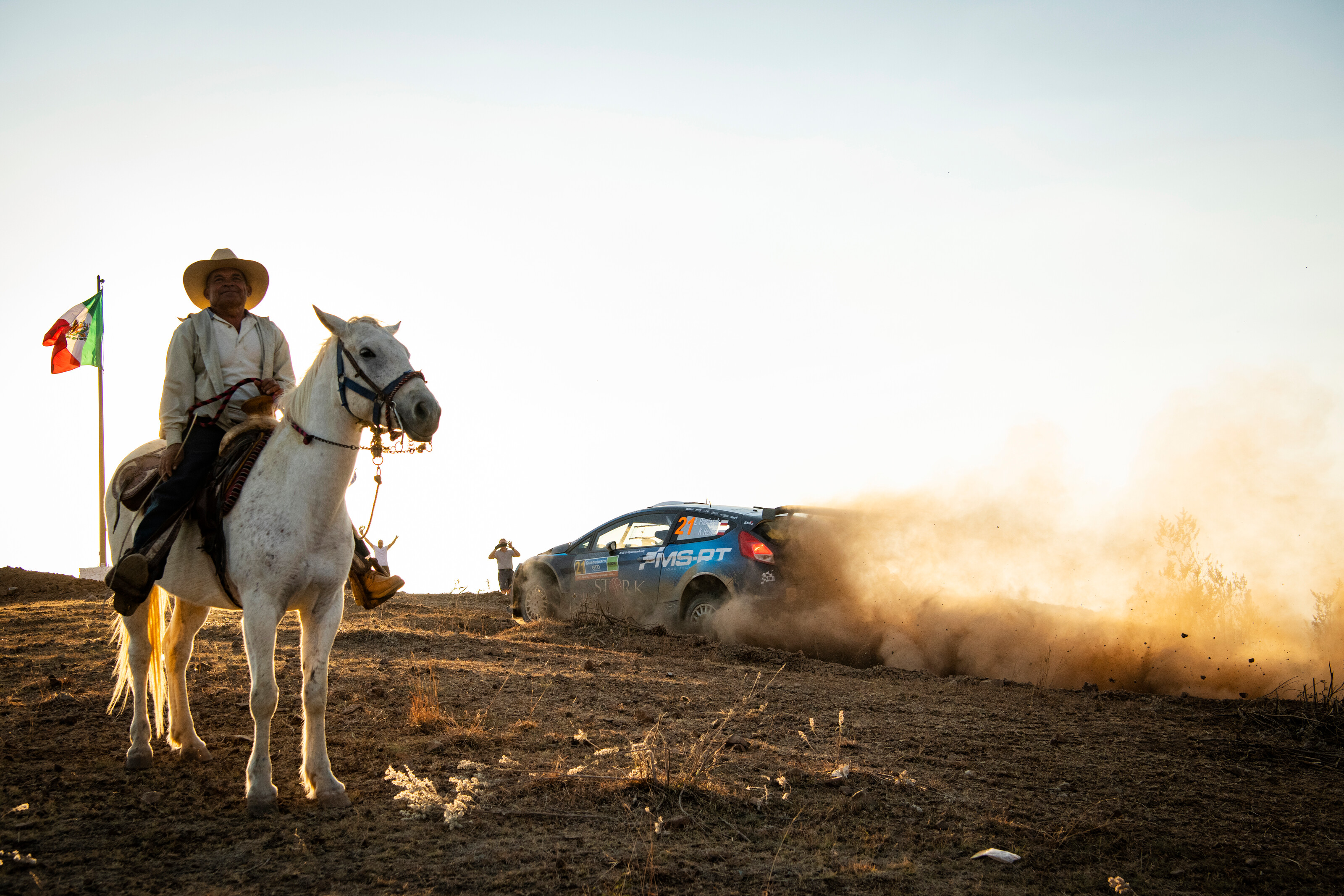 WRC-2 PRO
Łukasz Pieniążek

"We were the only WRC 2 Pro crew this weekend so the win isn't quite what it seems as I made a mistake on Friday afternoon. The stages were very difficult and we struggled to understand the grip levels which were changing all the time. It wasn't an easy rally, but this is the time to learn and improve and for sure the knowledge and information that we gained this weekend means that we will be stronger in the future. Overall it was an amazing experience and the atmosphere was incredible. I am happy to be here at the finish, and I'm looking forward to our next event which will take place on Tarmac."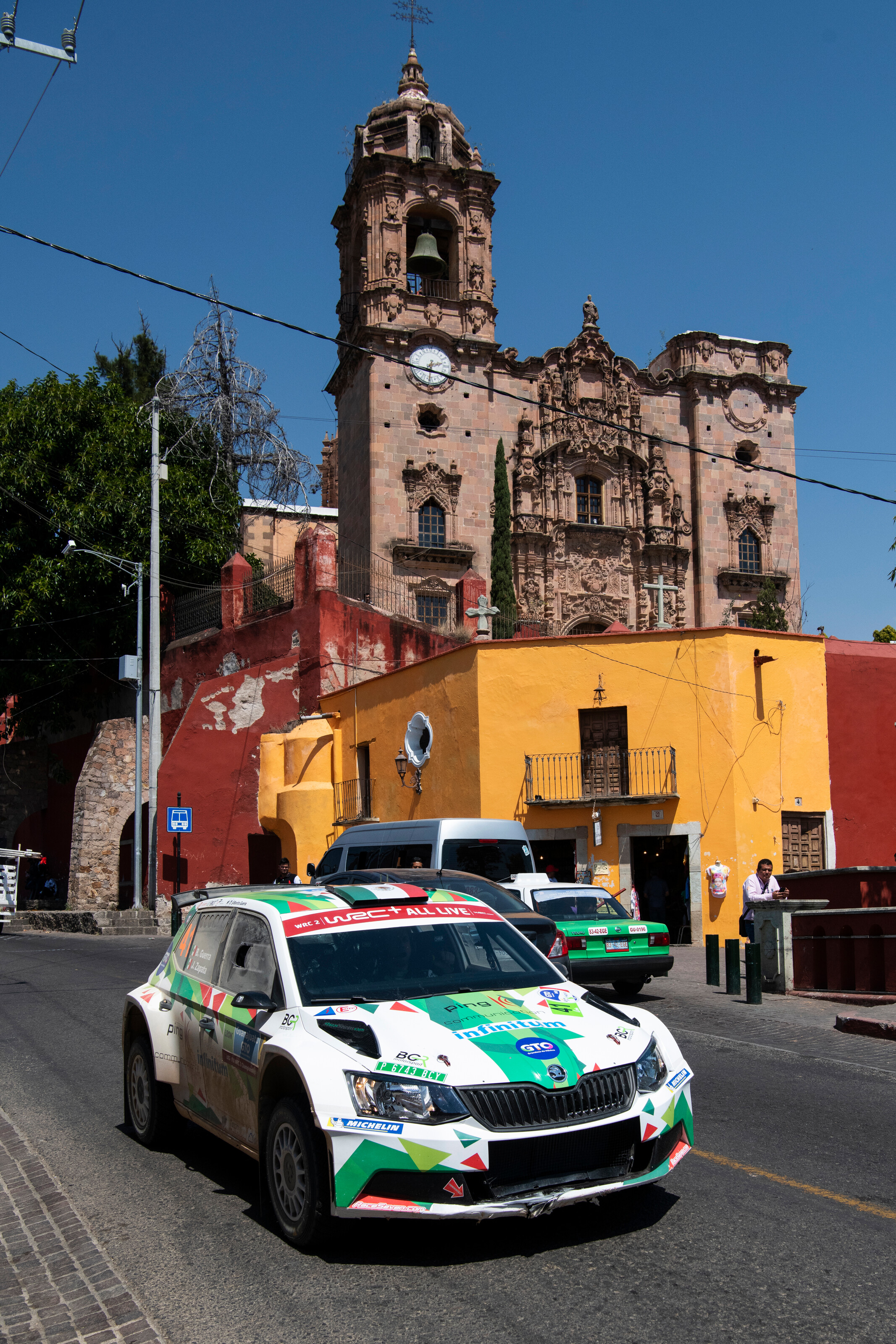 WRC-2
Benito Guerra
"It's a great result. The best result ever and my first victory in WRC 2. I have been fighting for this win for two years. I am so happy that my first time is in México!"